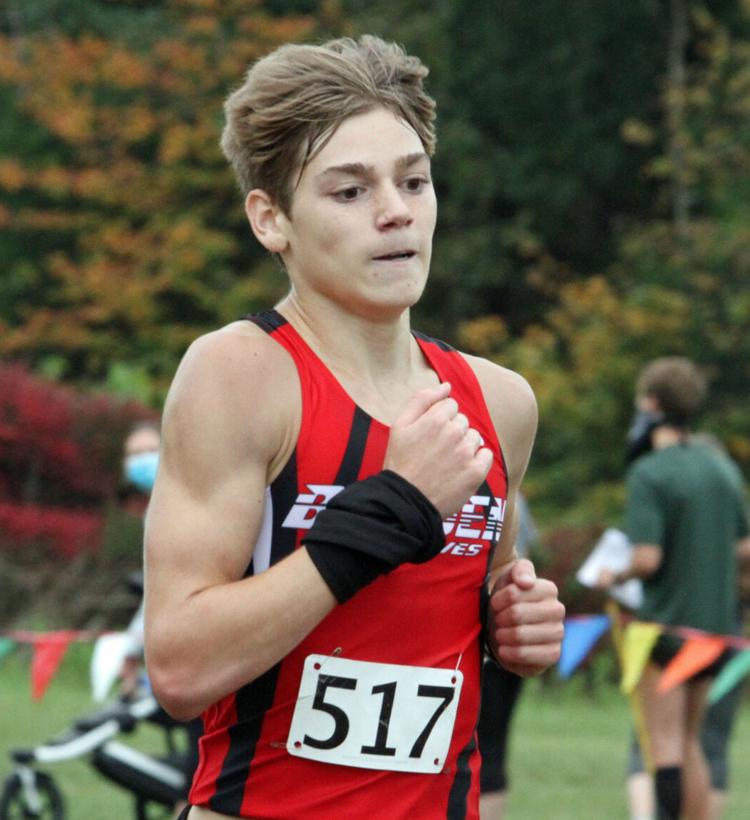 MARENGO — Gavin Just just couldn't catch Corydon Central's Camden Marshall at last Saturday's Crawford County Sectional. No one else, however, could catch Just.
The Borden senior made a late charge to finish second to Marshall, who crossed the finish line in 16 minutes, 9 seconds. Just wasn't far behind, though, in 16:44.3.
"My goal was actually 16:30, but the course is obviously kind of a slower course," Just said. "The kids I wanted to pace off of didn't end up running today, so it kind of stunk. But I just pushed myself and did pretty good. I was happy with what I did."
Led by Just, the Braves edged eighth-ranked Floyd Central by three points (71-74) to win just their second sectional title — their first since 2012. The Highlanders, however, competed without a couple of their top runners. New Albany, meanwhile, was a close third (80) led by the Lord twins — Aaron and Aidan, who were fourth and fifth, respectively.
In addition to Just, Lody Cheatham and Blake Hoffman took 10th and 11th respectively while Nolan Flispart placed 22nd and Hayden Smith 26th to round out Borden's team score.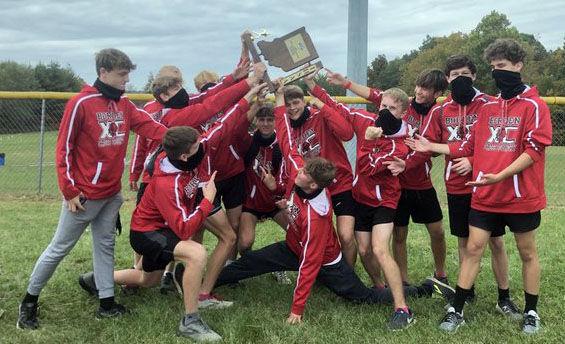 "We're looking strong. We're finally starting to reach our potential after last week's conference meet," said Just, whose team won the Southern Athletic Conference title on Oct. 3. "We saw all we had, and how much more we still have to prove. We just need to prove that in the next couple meets."
Just and the Braves will continue to try to prove themselves at this Saturday's Crawford County Regional, which starts at 11 a.m. (boys' race at 11:45 a.m.), as they aim for a second straight semistate berth.
Just is also hoping to better his finishes at regional, where he took 23rd last year, and semistate, where he was 102nd in 2019.
"I haven't hit all the goals that I've wanted to, but the season's not over yet," he said. "I've got some races left to go to hit those goals. I really want to go to State, obviously, .... and then I want to break into the 15's if at all possible, or as close as I can get to it. At semistate it's definitely possible there at Brown County.
"My PR is 16:34, but it should be a lot faster than that. I'm a little disappointed with this season because I've been having some mental battles and trying to fight through it. But I think I'm finally getting there."
"Gav has had some ups and downs, but he's capable of performing like he did today," Borden coach Liz Geltmaker added Saturday. "He's really good at finishing off races. He was very disappointed with his conference (performance), so it didn't surprise me that he came ready today to redeem himself."
The top five teams and the top 10 individuals from non-advancing teams qualified for Crawford County Regional.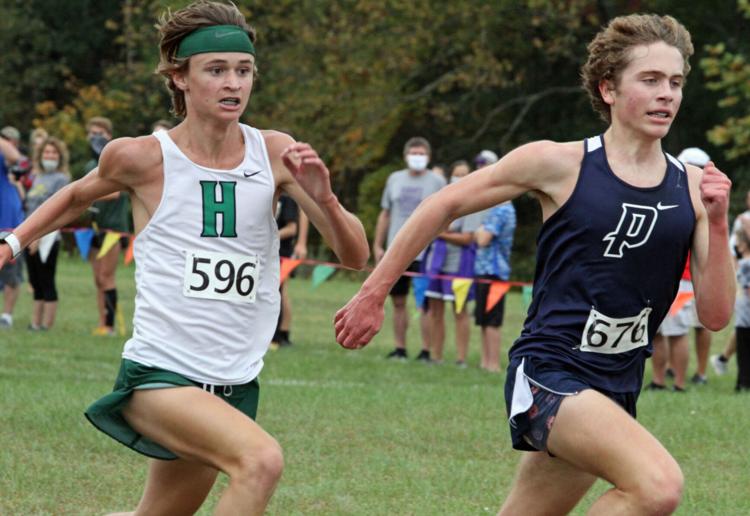 DRAGONS 4TH, DEVILS 5TH AT AUSTIN SECTIONAL
In last Saturday's Austin Sectional at Hardy Lake, Jennings County took home the team title behind overall winner Gavin Hendrix, who crossed the finish line in 16:55.
Silver Creek (fourth) and Jeffersonville (fifth) earned spots at this Saturday's Columbus North Regional, which starts at 10:30 a.m. at Ceraland Park.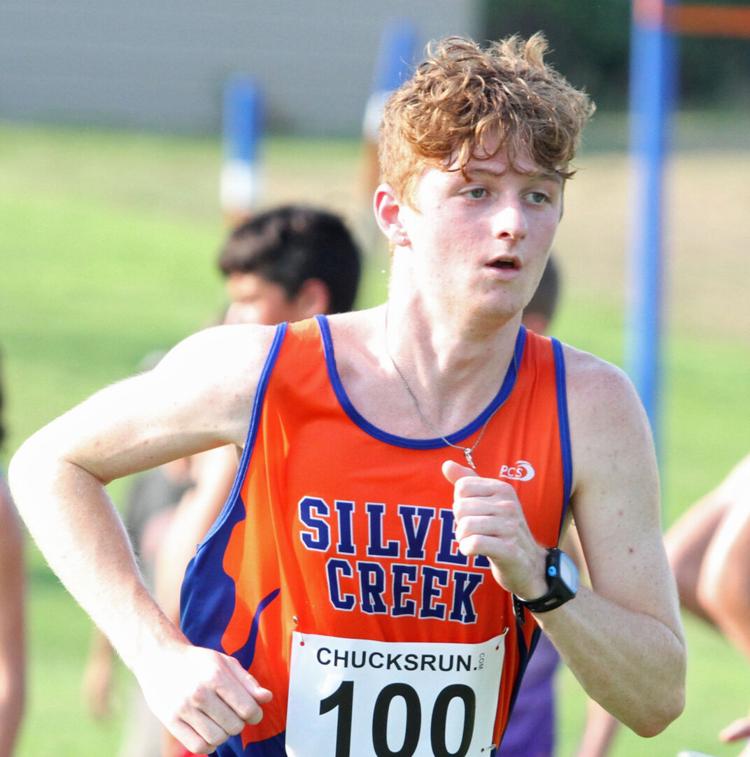 Dragons senior Ashton Still was the top area finisher, placing sixth (17:52.9), while the fifth-place Red Devils were led by freshman Andre Stanton in 19th (19:01.4).
Charlestown's lone runner, Dylan Kinser, took 10th (18:02.8) to earn one of the 10 individual qualifying spots.