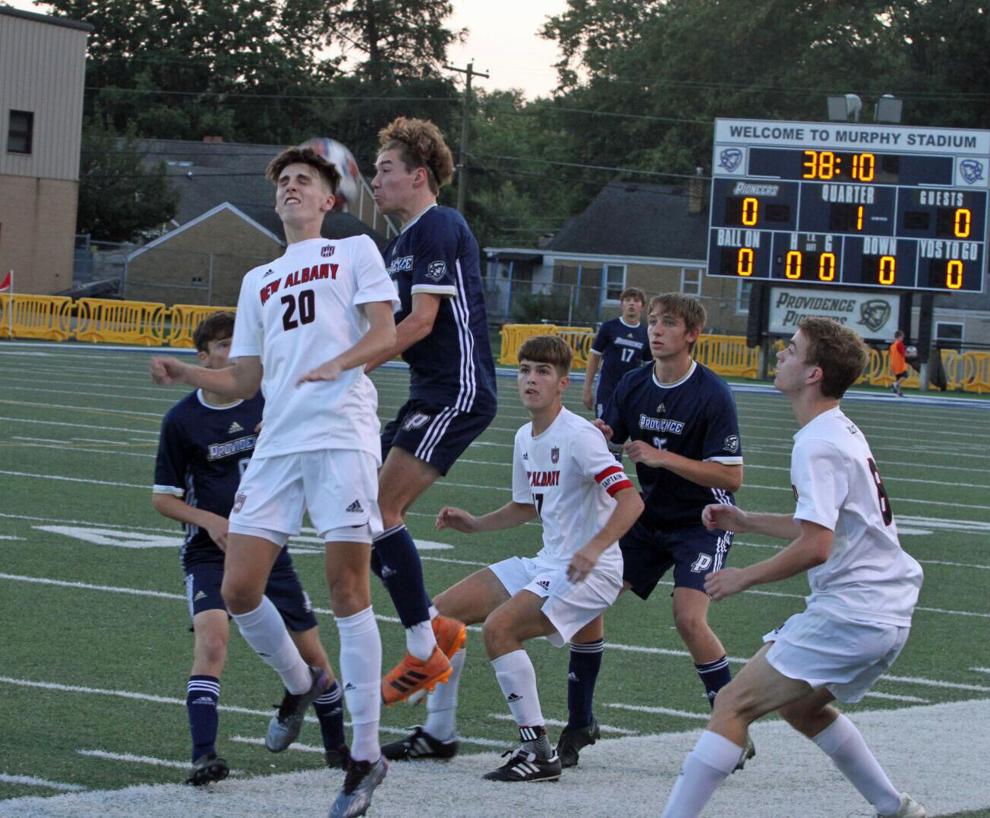 CLARKSVILLE — Tuesday night's showdown between New Albany and Providence was a tale of two halves.
The Class 3A Bulldogs tallied two first-half goals to take a 2-0 lead at intermission.
The Class A No. 2 Pioneers, though, rallied for two of their own in the final 40 minutes to forge a 2-2 tie.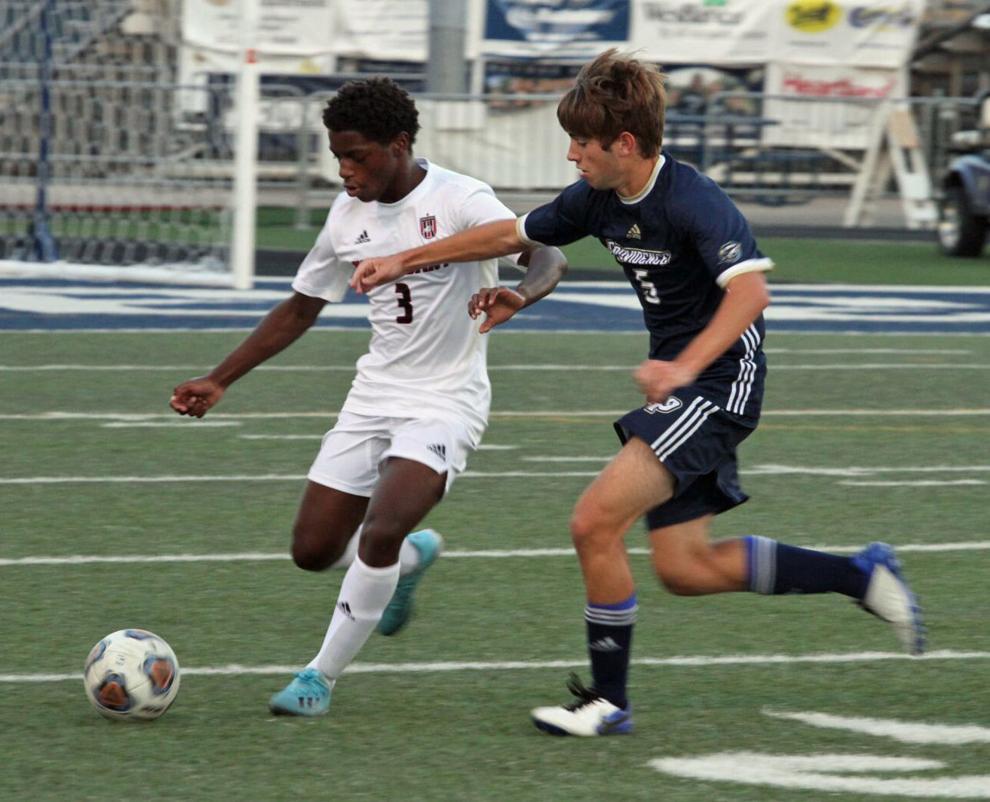 "We came out, obviously not the way we wanted to play the first half at all," Providence coach Jake Stengel said. "We let in goals that should've been avoidable, but they have good players, so they made the difference in the first half. But in the second half we just challenged the guys and said, 'You can't just roll over and play (dead).' And if we could just score one goal we could get ourselves back in it. It just seemed like we had a little bit more energy in the second half. They didn't have near as many shots in the second half and the ball was played in (our) end a lot, I thought."
"In the first half we were able to see how they wanted to attack us and then we were able to really possess it in our offensive half, a lot," New Albany assistant coach Shane Stuber said. "We got a lot of the looks we wanted to. Obviously we wish we would've scored a third (goal) in that first half because in the second half they really came out strong. They switched their formation and started playing much more direct. They're a very talented team, as they always are. It was just a time where we have to adjust, and we didn't and they had all the momentum. It was two really good teams battling it out."
The Bulldogs won that battle in the first half.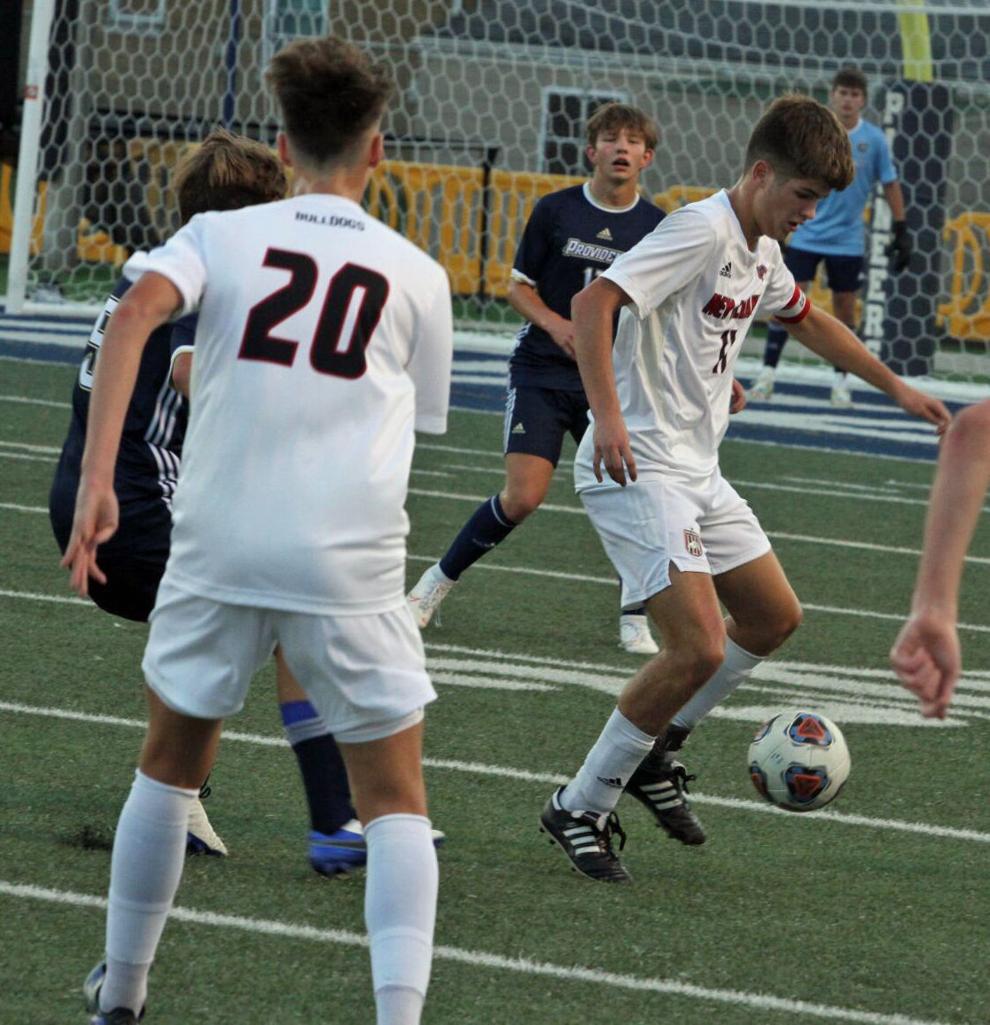 New Albany took a 1-0 lead in the 24th minute when sophomore Finn Railey netted his team-best eighth goal of the season off a feed from Gus Dickman, who recorded his team-high sixth assist on the play.
One minute and 23 seconds later, the Bulldogs made it 2-0 when Quinn Trueblood scored off a feed from Railey.
New Albany still led by a pair in the 17th minute of the second half when sophomore Quentin Hesse, playing his first match since the season-opener due to injury, found the back of the net for the Pioneers.
A little more than three minutes later, Luke Jorden got the equalizer for Providence.
"Luke Jorden got a hustle goal," Stengel said. "We just threw the ball in, a nice throw, and headed the ball over the keeper. He thought he could come get it, I think, and just misjudged it and we headed it in."
Both teams had chances to net the go-ahead goal, but neither could for the remainder of the match.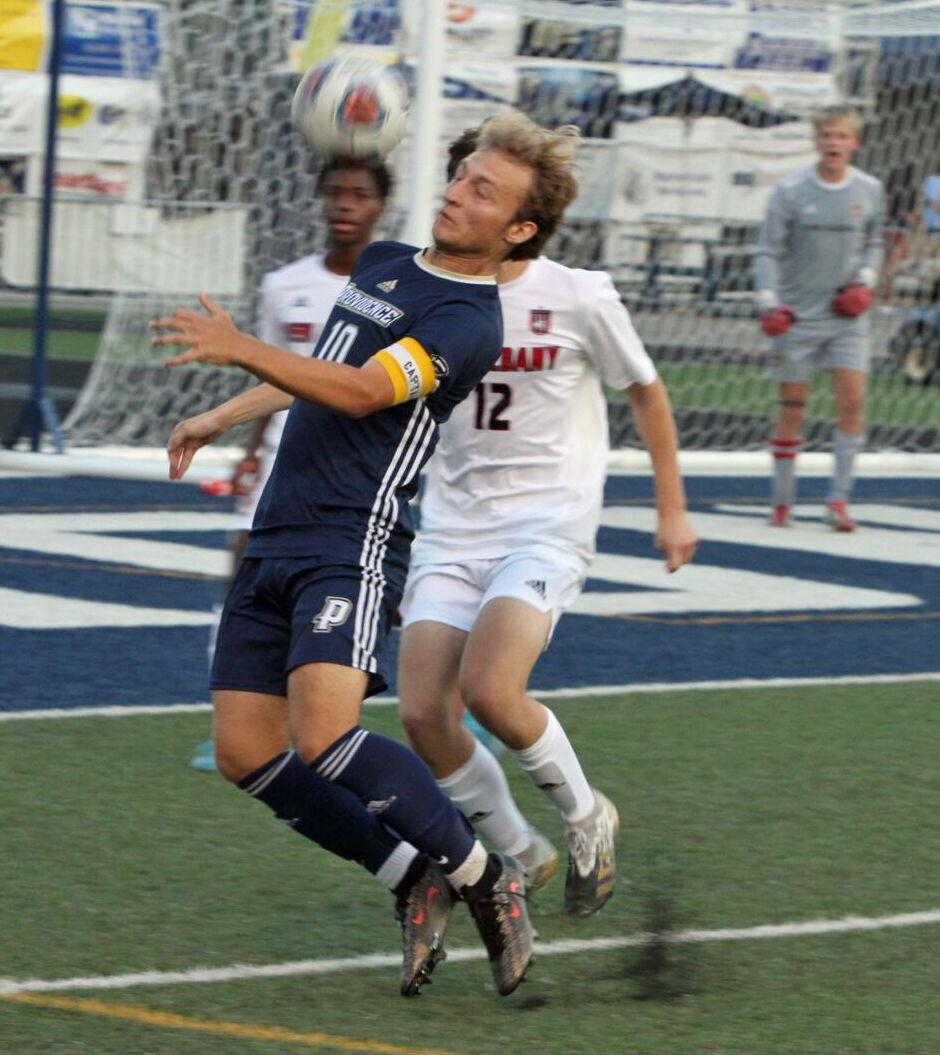 Pioneers' seniors were honored before the match. Included among those was senior defender A.J. Richards, who recently suffered a season-ending leg injury. Richards, who was on crutches, was on the field at the start of the match before he was quickly replaced.
"I'm happy with the draw after going two goals down," Stengel said. "I thought we just started the game poorly. If we had just started the game on a better foot then we could've had a chance at winning. But that's how it goes. I'll take it and move on to the next game."
The Pioneers (5-2-2) host ninth-ranked Indianapolis Lutheran at 1 p.m. Saturday.
Meanwhile the Bulldogs (4-3-2) visit Floyd Central for a big Hoosier Hills Conference clash Thursday night.
"This is definitely a tough stretch," said Stuber, whose team is 0-3-1 following a 4-0-1 start. "But the reason we play these tough games — we throw in (Louisville) Ballard and we have the rivalry games and Bloomington South and those teams — because we want to be ready for sectionals. This is the kind of game that can get us ready. We can learn from this game. And we're going to have to in order to succeed at the end of the year."
.
NEW ALBANY 2, PROVIDENCE 2
New Albany 2 0 — 2
Providence 0 2 — 2
SCORING SUMMARY
First half
NA — Finn Railey (Gus Dickman assist), 24th minute.
NA — Quinn Trueblood (Railey assist), 25th.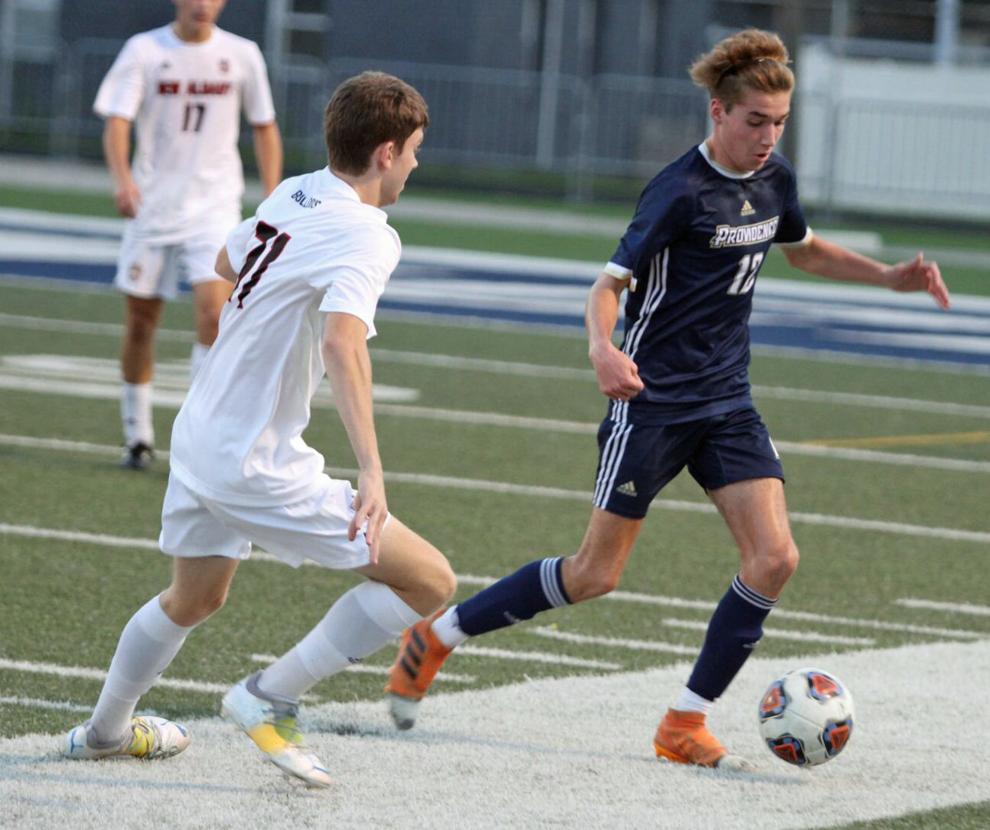 Second half
P — Quentin Hesse, 57th.
P — Luke Jorden, 60th.
JV: New Albany 1 (Jack Moutadier), Providence 0