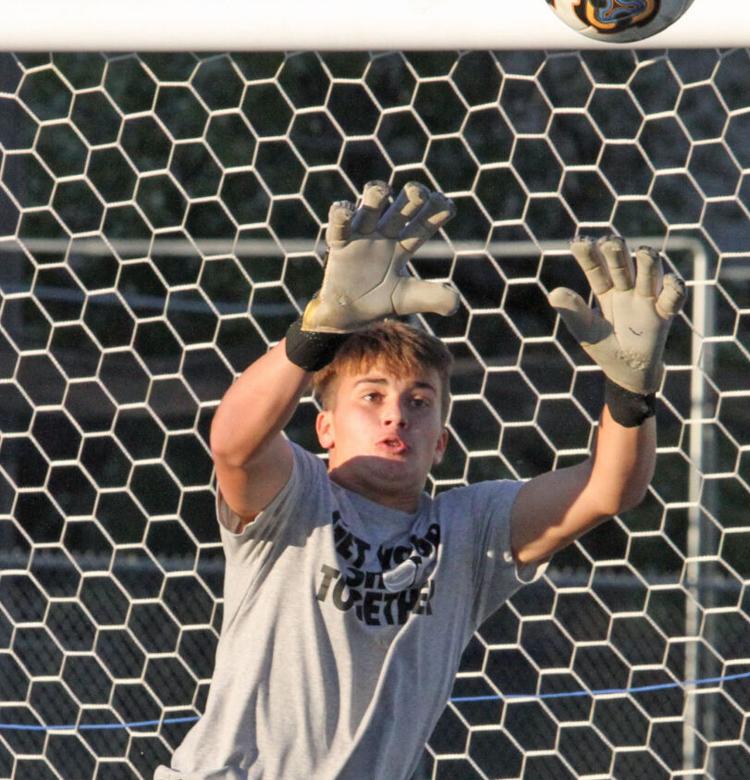 CLARKSVILLE — Evan Scott, Luke Hesse and their classmates remember what it felt like to watch Jac-Cen-Del celebrate a regional championship on Sartini Field last year.
The Providence seniors don't want to experience that again this Saturday. That's when the Class A No. 2 Pioneers (13-3) will host Forest Park (8-9-1) at noon in the second semifinal of the Providence Regional.
Sixth-ranked South Knox (17-1-1) will take on the defending champion Eagles (15-3-1), who are rated fifth, at 10 a.m. in the first semi. The final is scheduled for 7 p.m. that night.
"Everybody on the team remembers how we felt last year after we lost in the final, we were upset," Scott, a senior midfielder, said. "I think everybody's on the same page this year and we all want to do what we can to make sure we don't have that same feeling at the end of Saturday night."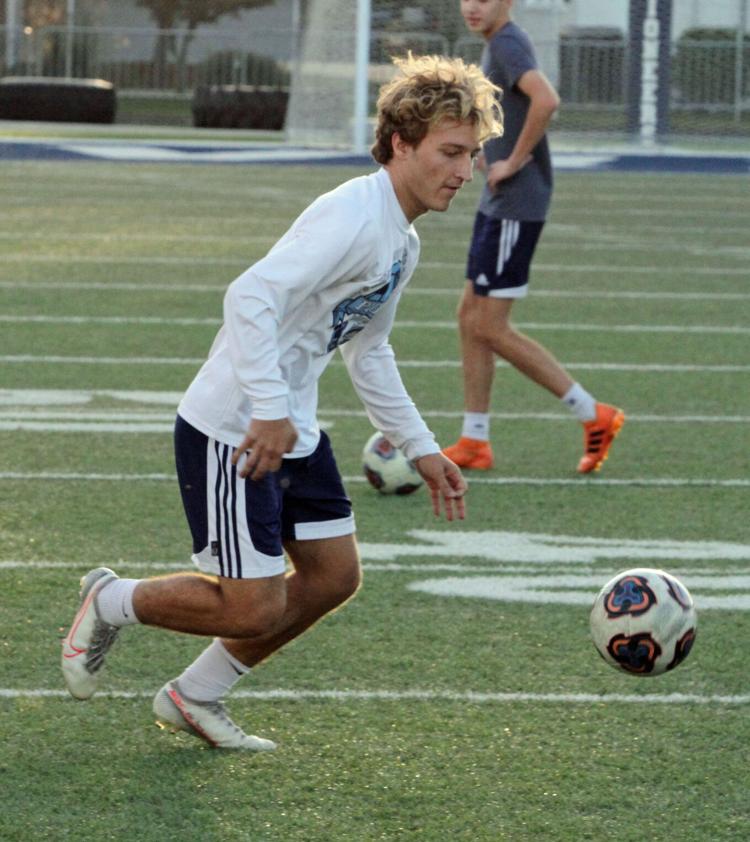 Jac-Cen-Del snapped the Pioneers' streak of three regional titles in a row by blanking them 3-0 in last year's final.
"I think even the year before we got (to Providence) we won regionals too, so no one had lost regionals before on our team," Hesse, a senior forward, said. "I think we just expected to win. We were too confident I think, overconfident, and didn't really respect the other team and that's what killed us."
"Our freshman and sophomore years since we went to semistate I guess my view on it, and I'm sure the other juniors at the time had a similar view, was just that it was expected that we make it to semistate, that it was a cakewalk there," Scott added. "Then they came in and upset us 3-0. It brought us back down to earth."
The Pioneers hope their experience will help them regain the regional title. Many of the 11 seniors are starters (including defender Jericho Brooks, Edward Bobkoskie and goalie Jacob Braswell), or saw action on the teams that advanced to the semistate in 2017 and 2018.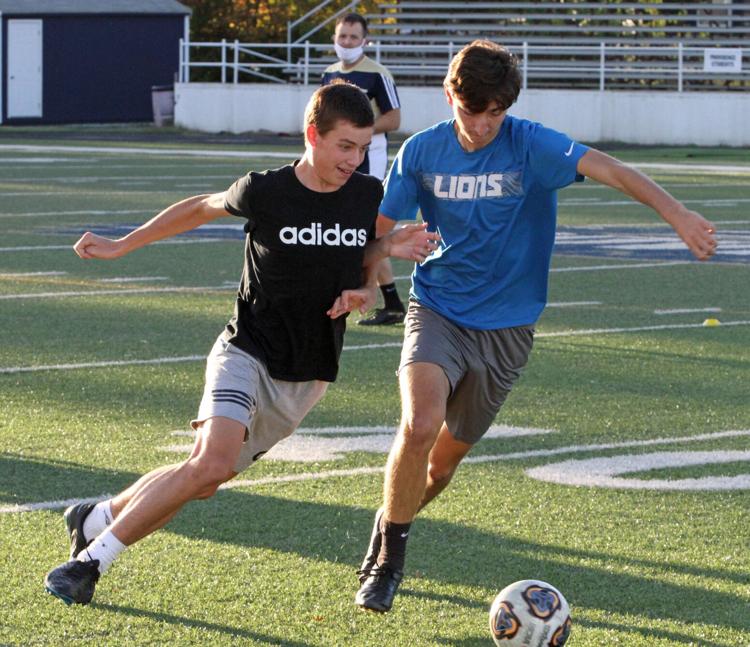 "We've got some good leaders on the team, a bunch of seniors ready to step up," Hesse said. "I think we're ready to go."
Providence, which went 13-8 and captured its eighth straight sectional title last year, won its first three matches this season before back-to-back losses to 3A Floyd Central and Covenant Christian in late August. Since then, the Pioneers have won 10 of their last 11 — including their ninth consecutive sectional last Saturday — heading into the regional. Providence's lone loss in that span was a 3-2 setback at New Albany on Oct. 2, when the Pioneers played without two starters due to COVID-19 quarantine.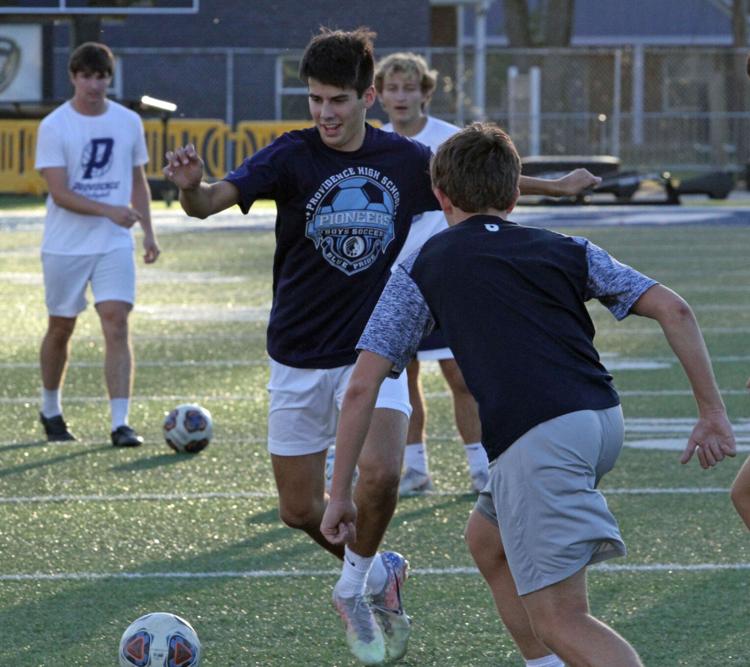 "We had to lose a couple players in a couple of our biggest games and I think we've really shown that we can even deal with that," said Hesse, whose team beat Jeffersonville 3-1 and Louisville Ballard 2-1 before losing to the Bulldogs. "We beat two teams without two of our starters, so I think our team can really handle adversity and we know that we can beat any team that we go up against."
Despite their three losses, the Pioneers have outscored their opponents by a whopping margin of 86-19 so far this season.
"There's a couple of games we probably wish we could have back, and finish a little better than we did, but overall we've had the progress we've wanted," Scott said. "And so far our best soccer, I don't think we've played it yet."
The Pioneers hope that happens Saturday.
"It'll be about just playing as a team, staying focused and not underestimating the other team," Hesse said. "We've got to be ready for a battle — 80 minutes or however long it takes, overtime, it doesn't matter. We've got to be ready."
"We just have to utilize everybody we have and everybody has to play as a team," Scott added. "We all come together so we can play as a unit, and it's worked so far. Hopefully it'll keep working."