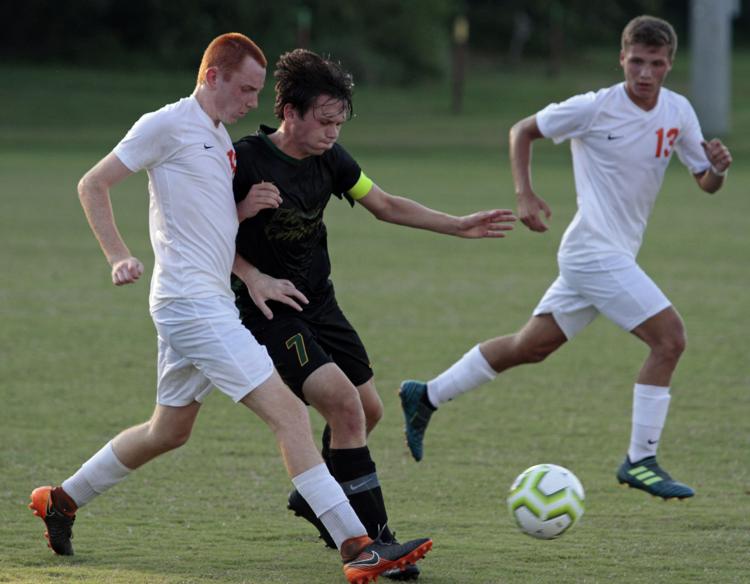 A trio of seniors will vie for the title of News and Tribune Sports Performance Yearly (NTSPY) Boys' Soccer Player of the Year.
Silver Creek's Jack Gleason, New Albany's Hayden Krebs and Floyd Central's Xander Ochsner are the three up for the honor.
The winner will be announced at the NTSPY Awards on June 16.
JACK GLEASON, SILVER CREEK
A standout goalkeeper his first three years, Gleason moved to striker for his senior season after the Dragons suffered heavy graduation losses.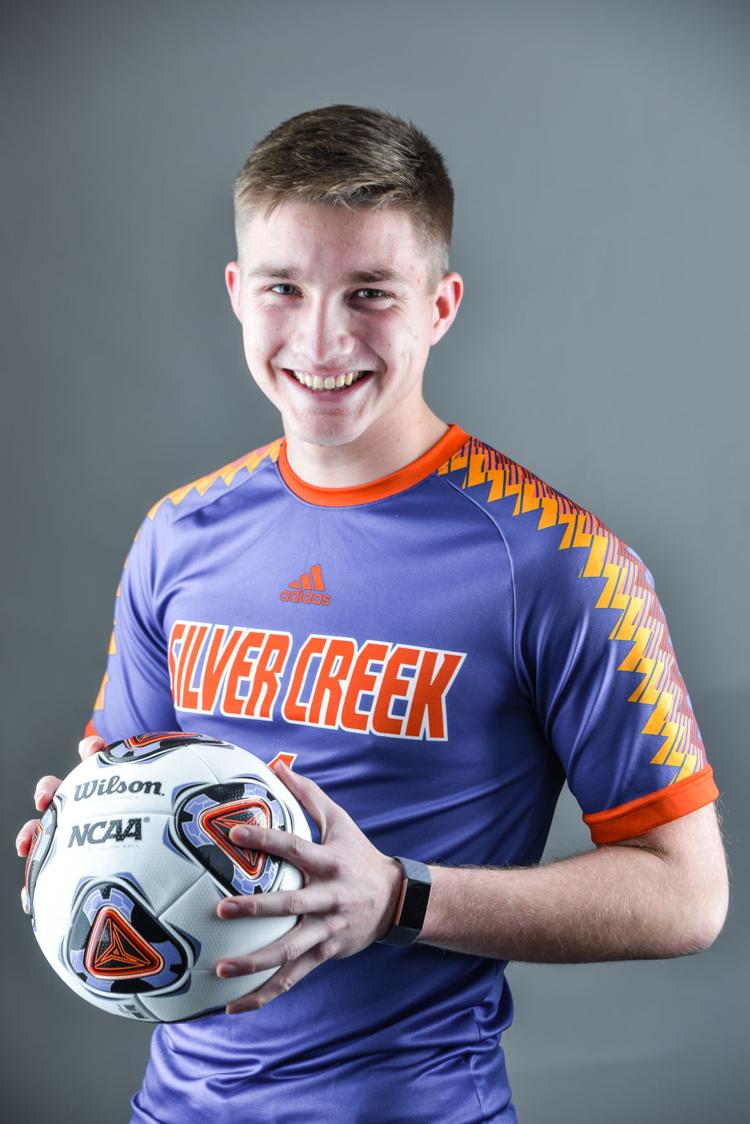 "My senior season went pretty unexpected for me, because my past three years I'd played goalkeeper. This year we thought it'd be a good idea, since we had a lot of incoming freshmen and just a couple seniors on the field, that I would be out there as like a leader and set a good effort for the games," Gleason said.
It worked out well. Gleason led Silver Creek with 15 goals, and also recorded two assists, on his way to earning All-Mid-Southern Conference honors.
"Honestly, I'd always kind of wanted to play striker. I had a couple hat tricks here and there, I really just put in the work on the field. I really liked playing striker for my senior year," said Gleason, who also garnered second-team All-District 4 honors from the Indiana Soccer Coaches Association.
Gleason will attend the University of Southern Indiana in the fall.
"I'm undecided if I want to play soccer there, but I am going to run track," he said.
Gleason plans on majoring in physics at USI.
"I want to work with solar energy — solar engineering with solar panels," he said.
HAYDEN KREBS, NEW ALBANY
After topping the Bulldogs in assists in each of his first three seasons, Krebs became more of a goal-scorer his senior year. He finished with a team-high 15 goals, to go along with four assists, for New Albany.
"This year was the year I had my most goals. The first three years I led in assists, but this year I had to step up and put it in the back of the net, so that's what I tried to do," said the forward who earned first-team All-Hoosier Hills Conference honors and was a second-team All-District 4 pick by the Indiana Soccer Coaches Association.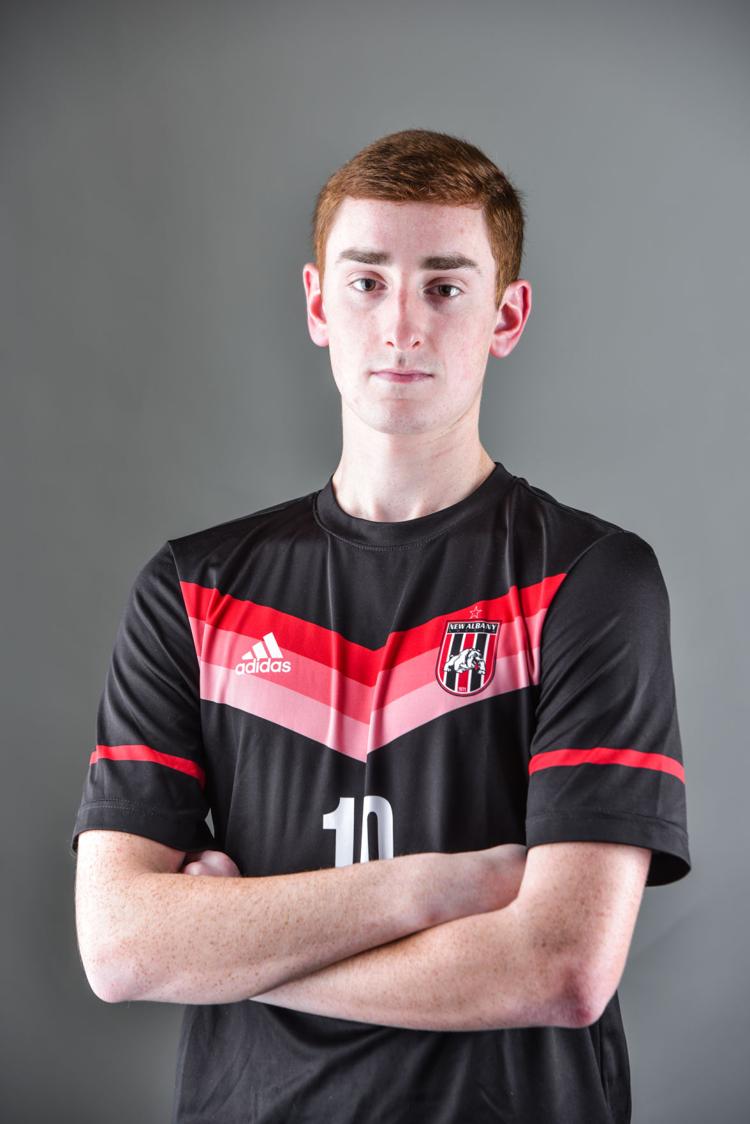 Krebs helped the Bulldogs to a 9-4-5 record, including a 4-0-3 mark in the HHC.
"It was a little unexpected. We came out, we had a good start to the season," said Krebs, a four-year starter and two-year captain who finished his career with 39 goals and 22 assists. "It was bittersweet that it was my senior season, but I had a great year, my teammates had a great year and the coaches did as well. We beat our rivals and beat a lot of the teams that were very good, so overall it was a fairly good season."
Krebs, who was also an Academic All-State selection by the ISCA, plans on attending Indiana University, where he will study business or informatics.
XANDER OCHSNER, FLOYD CENTRAL
After helping the Highlanders to sectional titles his freshman and junior seasons, the center midfielder led Floyd in goals and assists his senior year.
"I thought I played pretty well. Because I was a captain this year I was trying to act like a captain, and leader, because I usually don't," said Ochsner, who's very soft-spoken off the field.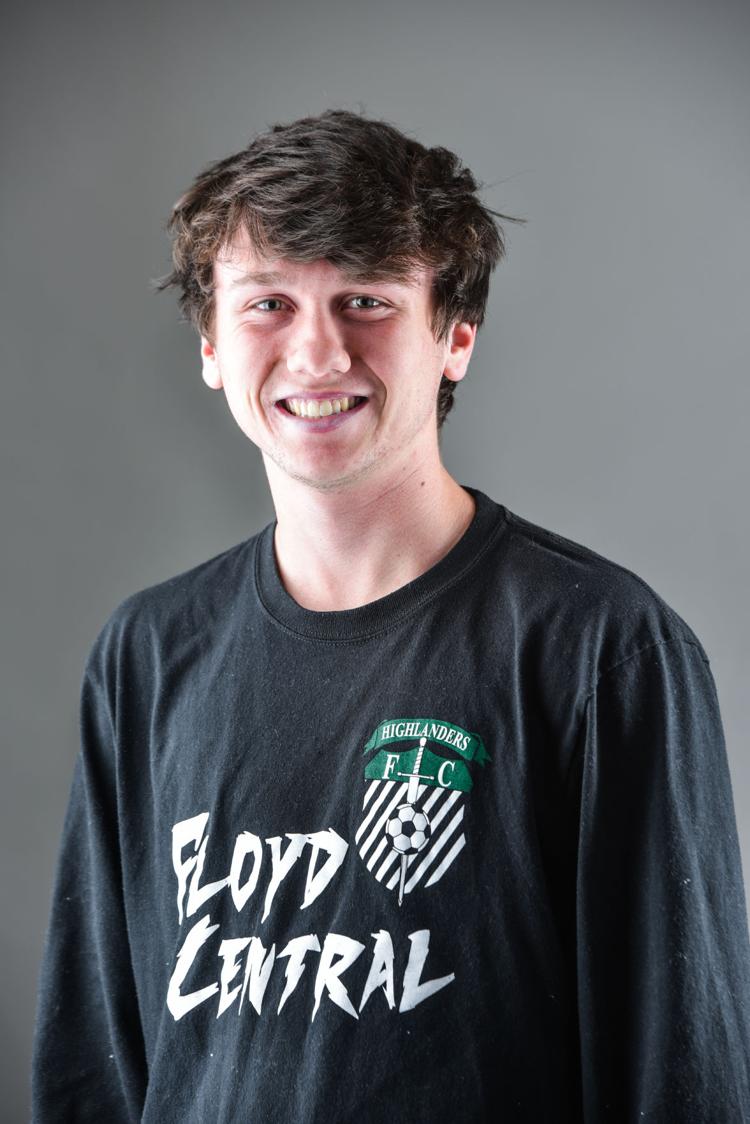 On the field Ochsner earned first-team All-Hoosier Hills Conference honors, as well as All-State honorable mention and first-team All-District 4 honors from the Indiana Soccer Coaches Association.
Ochsner helped the Highlanders, who suffered heavy graduation losses after his junior year, return to the sectional final for the third time in four seasons. Columbus East, however, outlasted Floyd 2-0 for the title on its way to the state semifinals.
Ochsner wants to play soccer in college, but he is undecided where that will be.
"I'm still looking around," he said.