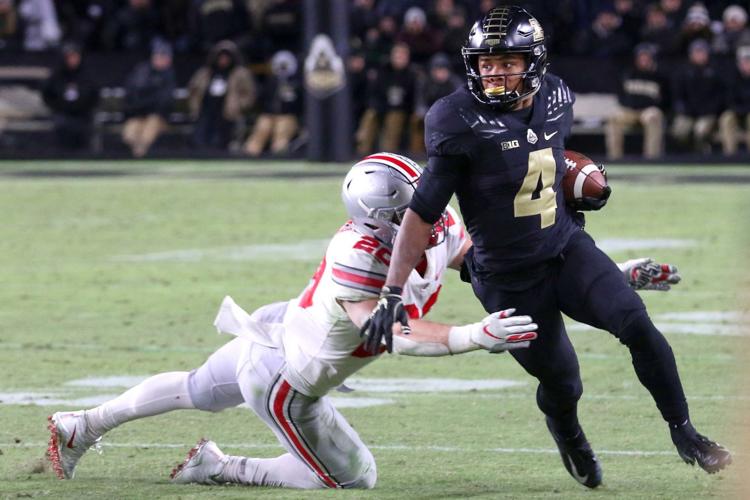 Next year's NFL Draft — particularly the first round — is expected to have some local flavor in it.
New Albany native and Purdue sophomore Rondale Moore will very likely hear commissioner Roger Goodell call his name next April in Cleveland.
The standout wide receiver/kicker returner, who had an All-American freshman season with the Boilermakers before being hampered by a leg injury as a sophomore, is a projected first-round pick.
In a recent scan of a handful of mock drafts, all five had Moore among the top 30 selections next year.
The former New Albany student, who attended Louisville Trinity his last two years of high school, certainly caught the attention of NFL scouts during his phenomenal freshman year at Purdue.
The 5-foot-9, 180-pound speedster made countless highlight-reel plays in coach Jeff Brohm's offense. He finished the year with an FBS-best 114 receptions for 1,258 yards and 12 touchdowns en route to becoming only the third true freshman to earn consensus first-team All-American honors (joining long-time NFL players Herschel Walker and Adrian Peterson), as well as the recipient of the Paul Hornung Award, which recognizes the nation's most versatile player.
Last season Moore played in only four games, after suffering an injury in the team's Big 10 opener, finishing with 29 receptions for 387 yards — an average of 13.3 yards per catch and 96.8 yards per game — and two TDs.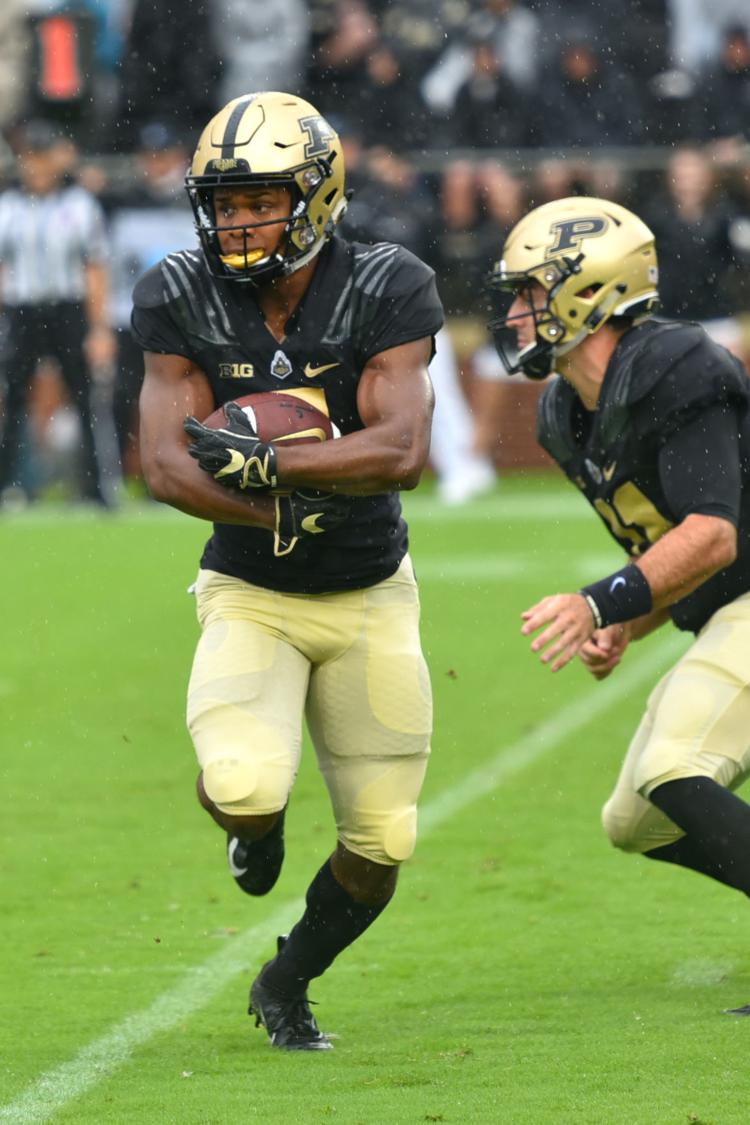 He, however, appeared to be fully healthy for Purdue's spring practices, before they were canceled due to the coronavirus.
"I feel good. I'm at 100 percent," Moore said in early March. "I've just been trying my best to become better."
And he continues to work. Earlier this week Chris Vaughn, the founder and CEO of Aspirations Fitness Institution in Louisville, tweeted a video of Moore bench-pressing 405 pounds.
Are we really going to debate who the top receiver in the country is? 405 for a single every WR in the country you've got 48 hours to respond. Prerequisite make sure you led the nation in catches as a true freshman and were a consensus All American. Good Luck #proofinthepudding pic.twitter.com/zC7v8XAfW5

— C.Vaughn@Aspirations (@Aspirationsgym) May 4, 2020
"Are we really going to debate who the top receiver in the country is?" read the tweet, which also challenged every wide receiver in the nation to match the lift. "Prerequisite[,] make sure you led the nation in catches as a true freshman and were a consensus All American."
That, of course, isn't the first time something Moore's done in the weight room has made the rounds on social media. He memorably squatted 600 pounds in the Purdue weight room in a video released in July of 2018.
Moore's combination of strength, speed and smarts (he earned Academic All-Big Ten honors last year) is a big reason why he's expected to be a first-round pick next year.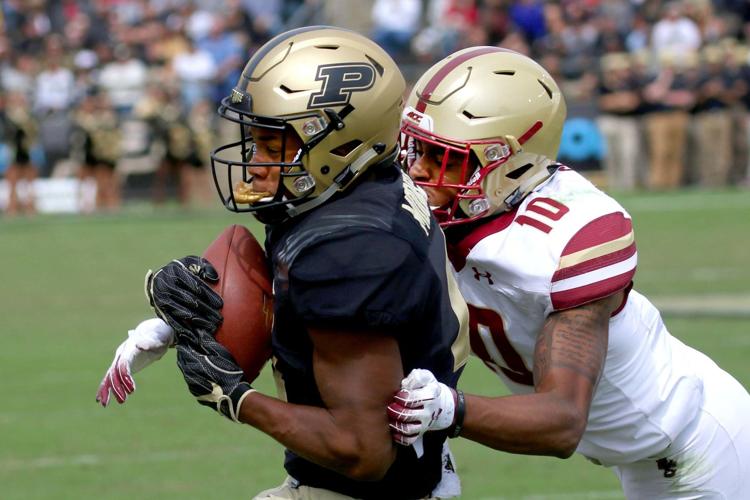 Of the recent mock drafts, the one at CBSSports.com projects Moore going the highest, 17th overall to the Green Bay Packers. Another at SI.com has him going 22nd to the Packers while another, at Bleacher Report, projects him staying in-state to the Indianapolis Colts at No. 25. Two more mock drafts, at 247Sports.com and FoxSports.com, have him going 28th overall. The former has him going to the Tampa Bay Buccaneers while the latter has him heading to the Kansas City Chiefs. The Chiefs would be a very ironic destination considering the fact that some have compared Moore's skillset to that of Kansas City all-pro wideout Tyreek Hill.
The NFL Draft, however, is still a year away. Moore has one season, at least, left at Purdue.
"I think every aspect of the game is important," he said in early March. "I've just been doing the same things I've been doing. I haven't gotten away from what I've been doing since I got here. That's watching extra film. That's lifting. That's eating right and doing everything I can to be the best player I can for the team."