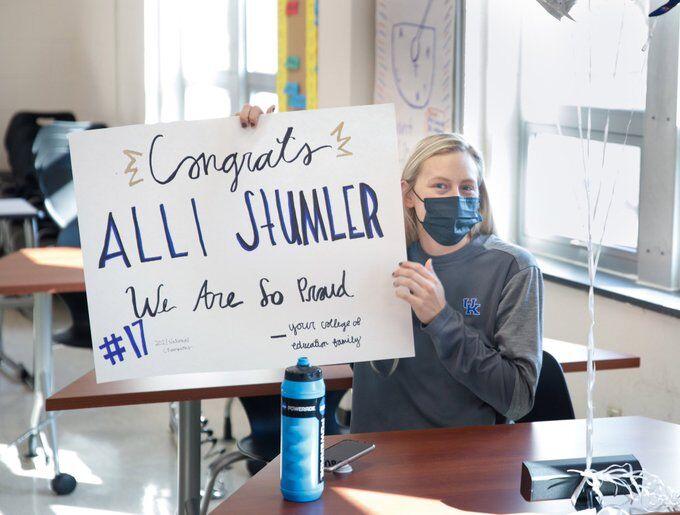 It was quite a weekend for Alli Stumler.
On Saturday night the Christian Academy alumnae and 6-foot-1 junior outside hitter for the University of Kentucky had a match-high 26 kills to lead the Wildcats to a 20-25, 25-18, 25-23, 25-22 victory over Texas in the NCAA national championship match in Omaha, Neb.
Then on Sunday, Stumler and her teammates returned to great fanfare in Lexington, Ky.
"I keep just covering my mouth. I'm just in awe of what's happening," Stumler said Saturday night after helping UK to its first-ever national title. "I really have no words. It just doesn't feel real yet that we're the number one team in the country, we're the national champions and that I get to play with such an amazing group like this. You just can't beat it."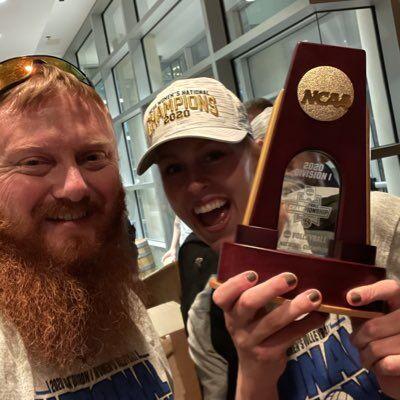 The fourth-seeded Longhorns couldn't beat the second-seeded Wildcats on Saturday night thanks in large part to a huge performance by Stumler. She carried Kentucky's offense through the first two sets, tallying 12 kills (six in each). She added six more in the third and eight — including the match-clincher — in the final set.
"I think you kind of get in the zone and whenever you have the confidence that you're going to win, and you're going to bring it all home, I think there's not a moment or a doubt that you should have confidence on the court," said Stumler, who fell one kill short of her career-high. "I think that's what made this team win. All 15 of us, especially the six on the court, know and have the confidence that this is the team to make history."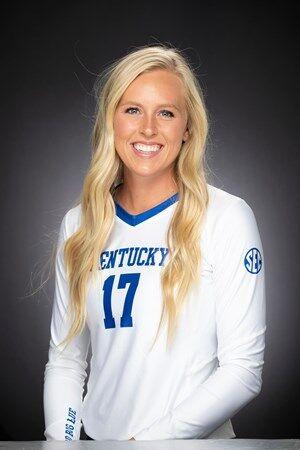 She finished with an incredible .471 hitting percentage and only had two hitting errors on 51 swings on her way to earning all-tournament honors.
"I don't know if Alli got one in-system ball from me actually. She hit high hands better than any other game, I think," said UK senior setter Madison Lilley, the tournament's Most Outstanding Player, said. "We've been working on that in practice so it definitely showed tonight. And Texas is a big block, so to be able to be a little undersized, which I don't believe Alli is but sometimes it might seem like that, to be able to hit high hands is everything. Alli is a baller and she's going to lead this team amazingly next year."
Stumler also recorded five digs, two service aces and one block for the Wildcats, who finished 24-1.
"When you come to the realization that I'm going to be the best Alli Stumler today that I can be, that feeds to other people," she said "And when everyone is just their best self and giving to the team, that's when great things happen."
Stumler and her teammates were celebrated for their accomplishment during a victory party at Memorial Coliseum on Sunday.
Then on Monday it was back to school for Stumler, who was greeted by some appreciative classmates.
"Congrats Alli Stumler," a sign in one of her classes read. "We are so proud."