Editor's note: Over the next two days, we'll explore the top Southern Indiana hiking locations. Today is our sixth through 10th best locales. Here's a link to the top five. 
Most people consider hiking a summer activity; after all, who doesn't enjoy a spring hike to enjoy the wildflower bloom or a hot summer trek with a gently flowing creek to cool off in along the way? However, when summer slips away into fall and winter, and the temperature begins to drop, it is a beautiful time to explore Southern Indiana for a number of reasons. Maybe the best reason the beautiful fall foliage that the area is known for can be enjoyed without the annoyance of ants, spiders, mosquitos or ticks. The intense heat that can cause dehydration, heat stroke and other serious health concerns in the summer is also not a problem this time of the year, which makes it easier and, to some, more enjoyable to be outside.
There are a number of places in the area to enjoy a cool, brisk fall hike, and others that are beautiful encapsulated in a cocoon of ice, which is something that can't be experienced in the summer heat. To help you get out and experience nature in the "offseason," allow me to be your guide.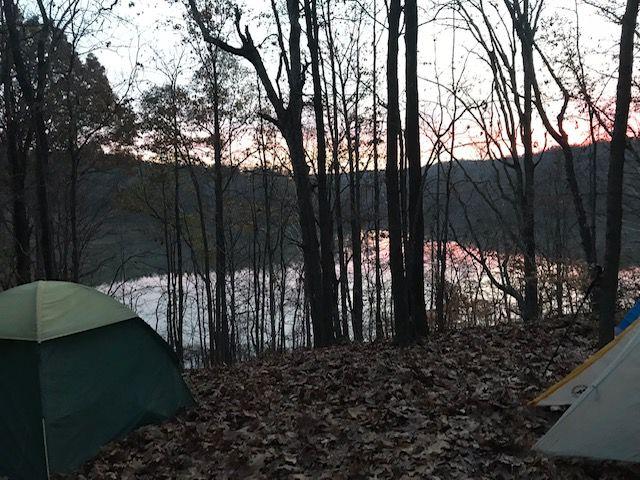 #10 Indian-Celina Lake Recreation Area, Two Lakes Loop Trail
In the Hoosier National Forest, at the Indian-Celina Lake Recreation Area, is the 15.7-mile Two Lakes Loop Trail in northern Perry County off of Interstate 64. In addition to the main trail, there is also a connector trail that allows hikers to make a smaller loop for a shorter route or a figure-eight loop for the more ambitious hiker. The trail circles both Indian and Celina Lakes, and has a good deal of elevation change.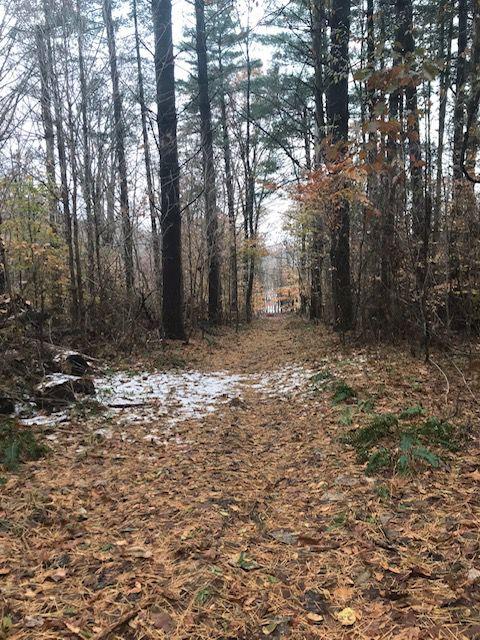 In addition to the almost constant view of one of the two lakes, deer, birds and other wildlife are commonly seen. One can also visit the historic Rickenbaugh House during the hike, as the trail passes nearby. Backcountry camping is also allowed along the trail.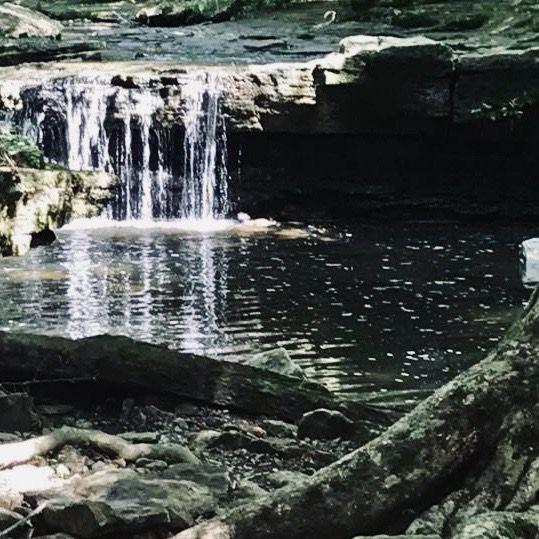 #9 Nine Penny Branch Nature Preserve
Conveniently located on the outskirts of Charlestown, right off the beaten path of State Road 62, lies the 121-acre Nine Penny Branch Nature Preserve. A one-mile loop trail leads from the parking lot down into a ravine that has been cut into the limestone bedrock over time by the Nine Penny Branch. It is an ADA trail all the way to an overlook, then continues at ADA grade past a stone bench, over a bridge and down into a river bed. Jeffrey Seelig of Spectrum Trail Design reminisced about building the trail back in the spring of 2016 and recalled that although well-worth it, "The bridge and rock work were quite the project!" he wrote in a text message. The trail also features a waterfall, which is stunning on a cold winter day.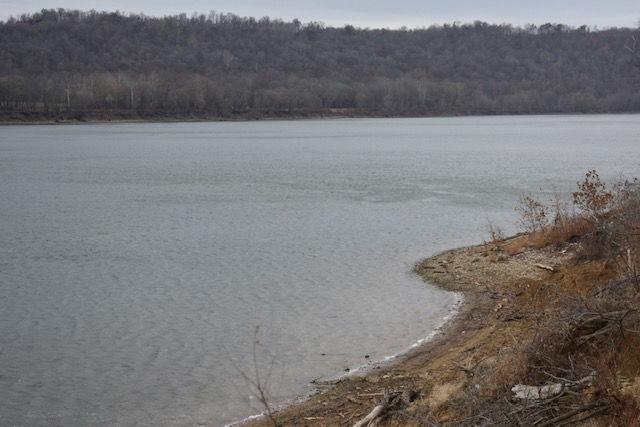 #8 O'Bannon Woods State Park, Ohio River Bluff Hiking Trail
O'Bannon Woods State Park is located just outside of Corydon and is well known to backpackers for its Adventure Hiking Trail, but also holds a lesser known beauty: The Ohio River Bluff Hiking Trail. Beginning at the Ohio River, the trail ascends a bluff overlooking the river to the left. The hiker will pass a picnic area as they traverse the often moderate, although at times rugged (and narrow!) trail and enjoy several beautiful views of the Ohio and a possible bald eagle sighting before it loops back around, past the Blue River. And eventually the approximate three-mile trip will descend back down to the parking area. Often overgrown from late spring until fall, this trail is best enjoyed on a sunny day after a good freeze.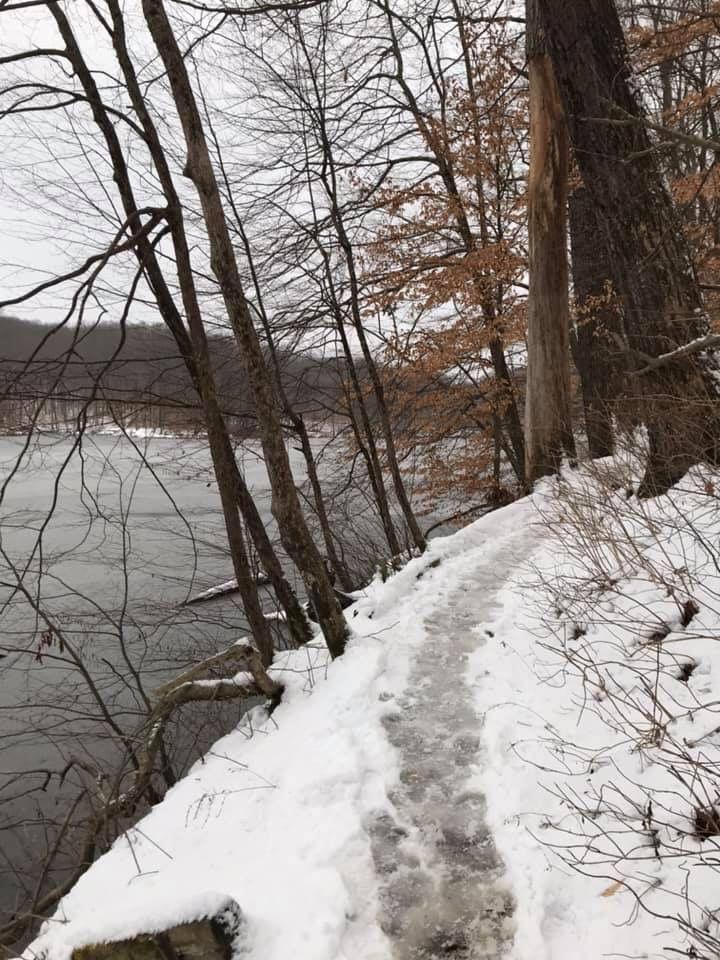 #7 Brown County State Park, Trail 7
If one is willing to drive a little ways north after a good snow, they can find a winter wonderland awaiting them at Brown County State Park. Trail 7 leads the hiker along Ogle Lake and features several boardwalks and sets of stairs, and provides majestic photo opportunities. Although extra caution must be exercised when hiking on snow and ice, winter precipitation can provide a blanket of solitude and create a truly fantastical nature encounter!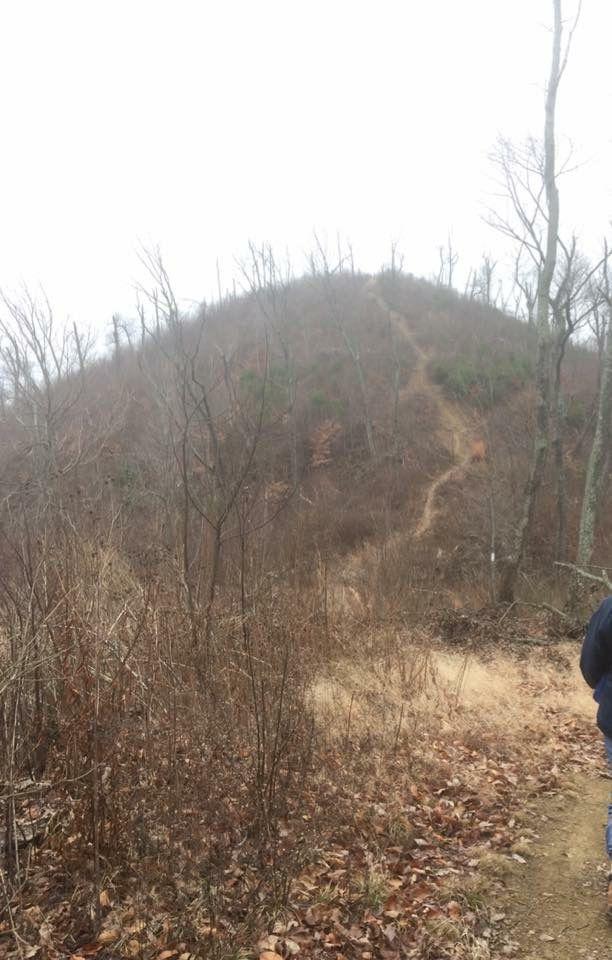 #6 Knobstone Trail
The Knobstone Trail, reaching from Deam Lake in Borden all the way to Delaney Lake in Salem, is Indiana's longest footpath and often used by long-distance hikers to train for the Appalachian Trail. For those who aren't up for a rugged and grueling 46-plus mile hike with over 20,000 feet of elevation gain, the trail can be hiked in shorter sections. Starting at the Jackson Road Trailhead and hiking north, the trail provides a 3.5-mile hike to Pixley Knob Road and access to some of the best parts of the entire trail including Round Knob, a rock overhang that has a beautiful view of the surrounding area, and some minor water crossings. When fall foliage peaks in late October, some of the views are reminiscent of looking through an autumnal kaleidoscope. The trail is comprised of flat ridges which are formed from "Knobstone Shale," which is a combination of shale, sandstone, and siltstone. The ridges are joined by steep climbs and descents, which earns this trail its moderate and difficult rating.