Last year's IHSAA State Finals meet isn't a popular topic among the Floyd Central girls' cross country team.
"We don't like to talk about that," interim coach Jeff Liddle said with a laugh earlier this season.
That's because last November the Highlanders — who entered the meet with high hopes — finished 19th overall, and only had one runner in the top 109 finishers, at the state meet.
Floyd gets a chance to make amends in Saturday's State Finals at the LaVern Gibson Championship Cross Country Course in Terre Haute. The girls' race is scheduled to start at 11:30 a.m. with the boys' race slated to go off at 3 p.m.
"Top five at state, that's our goal, to be on the podium," Liddle said. "I think the fourth and the fifth spots are available for most teams. The first three spots are pretty locked up. It's going to be (Fort Wayne) Carroll, Carmel and Columbus North."
Those are the top three teams in the Indiana Association of Track and Cross County Coaches poll. Meanwhile the Highlanders, who won sectional and regional titles at Crawford before finishing second at last Saturday's Brown County Semistate, are ranked eighth.
"Five of our seven girls ran fantastic, but two of them did not feel well during the race," Liddle said of semistate.
Floyd Central is led by junior Jaydon Cirincione, who won the Crawford County Sectional and Regional races — the latter in a sizzling 18 minutes, 20.5 seconds. Last week, she finished fifth at the semistate.
"I think Jaydon pushed herself so hard at regional she was still a little bit fatigued (at semistate), so I think she's going to run better at State," Liddle said. "Her goal is to be All-State (i.e. in the Top 25)."
Sophomore Savanna Liddle and freshman Kaitlyn Stewart usually aren't far behind Cirincione. Those two placed eighth and 15th, respectively, at semistate. Seniors Natalie Clare and Sydney Baxter round out Floyd's top five. Meanwhile junior Meredith Bielefeld, who ran a season-best time at semistate, and sophomore Ella Neafus have also been in the mix in the postseason. Others on the Floyd entry list are seniors Ann Driggs, Payton Hall, Sarah Langdon and Ella Thompson; juniors Megan Carey, Kylee Lewellen and Vanessa Seymour; sophomores Alice Main and Hallie Mosier and freshmen Elliott Emerson and Claudia Pearce.
"If our top five girls all run well at State, we feel we can podium," Liddle said.
HOSKINS ALSO RUNNING AT STATE
Another area runner who'll compete at the state meet is Providence sophomore Maci Hoskins, a multi-sport athlete who is having a very prosperous postseason. She finished fourth at the sectional, seventh at the regional and 21st at semistate. The latter finish was a vast improvement from her freshman year, when she placed 146th at Eagle Park.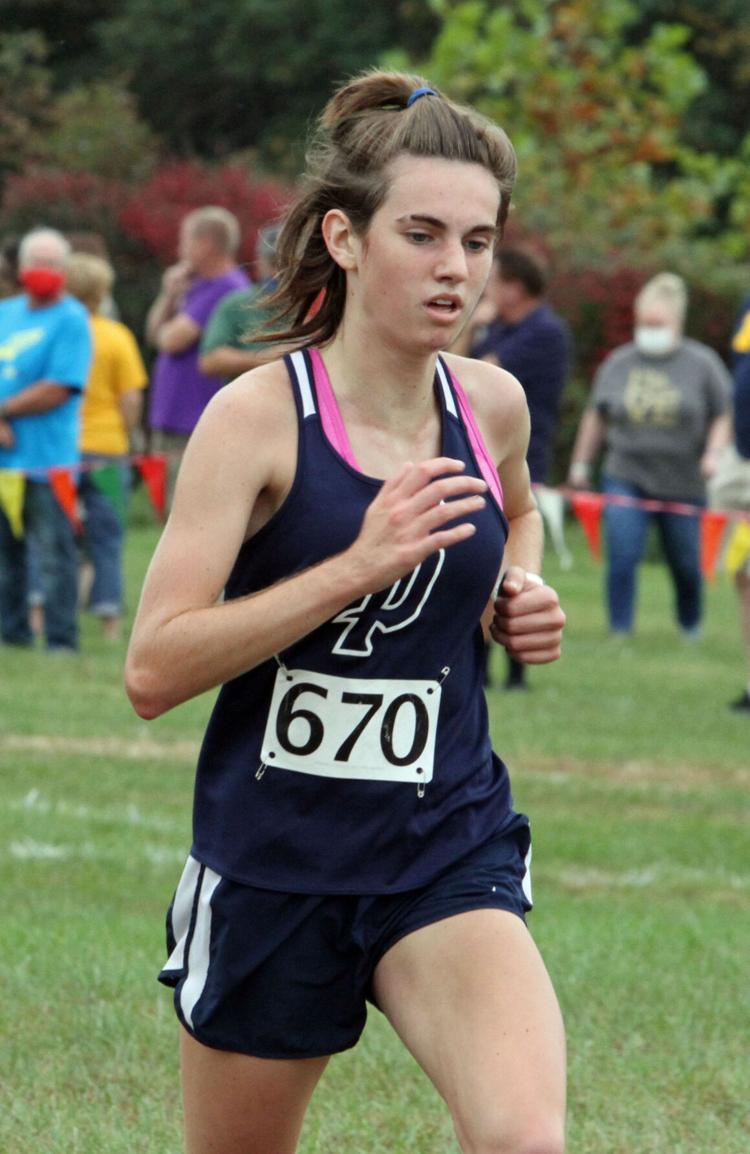 Hoskins is also hoping for some reparation on the LaVern Course following a subpar performance, in her opinion, at the Nike Valley Twilight meet there earlier this month.
"That race wasn't good for me," she said after the sectional. "Hopefully I got the bad races out of my system before postseason."
FLOYD BOYS AIM FOR TOP 10
The Floyd boys are coming off a runner-up finish — behind No. 1 Columbus North — at last Saturday's Brown County Semistate. That was the Highlanders' best showing at that level since 1998, and they did so with only six finishing runners.
"We have had a couple of late-season injuries with our top guys, but luckily we are one of the deepest teams in the state and other guys can pick up the slack," said Floyd Central coach Tim Korte, whose team is ranked ninth in the IATCCC poll.
Senior Hunter Griffin took 12th to lead the Floyd contingent at semistate. Fellow senior Justin McWilliams wasn't far behind in 23rd while freshman Will Conway was 29th.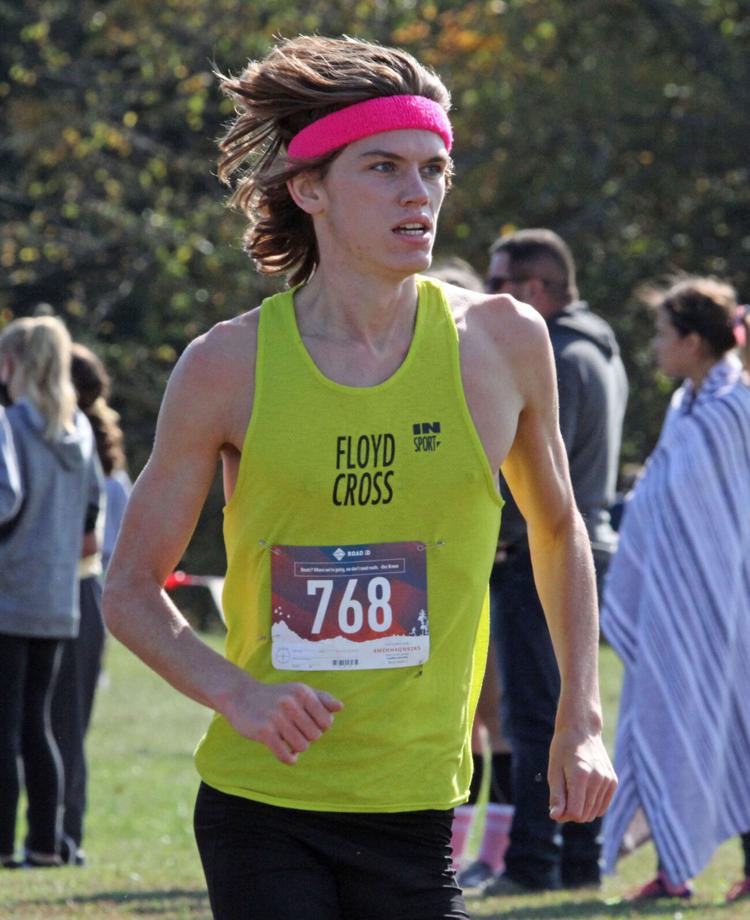 Also for the Highlanders, senior Nicholas Gordon placed 38th while juniors Mitchel Meier and Adam Heitz, were 39th and 49th, respectively.
Those aforementioned six are half of the team's entries for Saturday. The others are seniors Garrett Gravitt, Kyle Hohl, Seth Owings and Wade Woosley, along with junior Weston Naville and sophomore Nathan Wheatley.
"Our goal is to be top 10," Korte said.