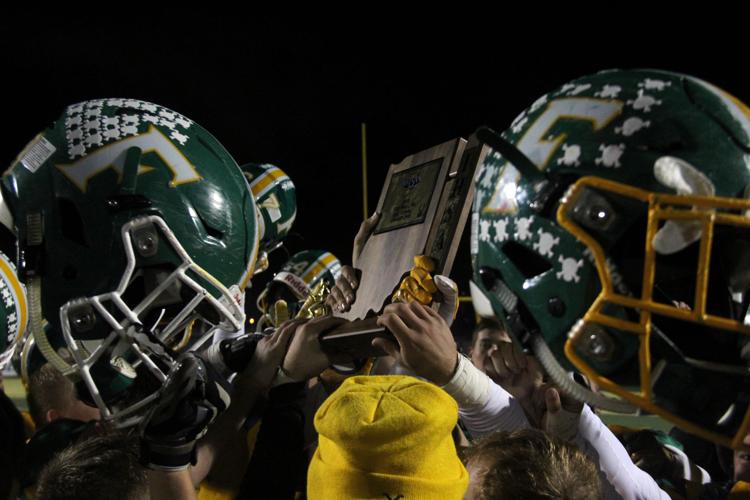 FLOYDS KNOBS — For a minute or two it looked like Floyd Central might be in trouble. 
Standout running back Wenkers Wright was on the bench with an ankle injury and Jeffersonville had just blocked a field-goal attempt and returned it for a long touchdown to get within 10-7 midway through the third quarter of Friday night's Class 5A Sectional 16 final. 
However the host Highlanders didn't panic. Instead they punched and punched and punched, scoring 21 unanswered points en route to a 31-7 win — and their first sectional title in a decade — at Weigleb Stadium.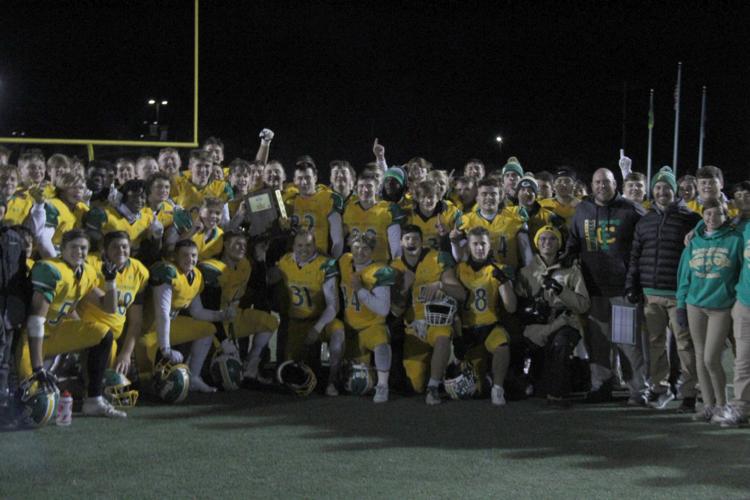 "I knew our team had it. I wasn't worried for a second, nobody was," Floyd junior quarterback Tristan Polk said. "That whole sideline, we knew we had it in us, we knew what we were going to do — we were going to win this game." 
The Highlanders (9-2) will play at Bloomington South (7-4) next Friday night in the regional championship. The Panthers clobbered Castle 32-6 in Friday's Sectional 15 final.  
The sectional title was just the third overall for Floyd, and its first since 2009. 
"This is crazy," senior linebacker JD McKay said amid the post-game celebration on the field. "We've been working for this since we were little playing little league football, it's super exciting to finally see it happen." 
Friday's rematch of a Week 5 game, won 23-6 by the Highlanders, played out somewhat similarly. Defenses dominated early.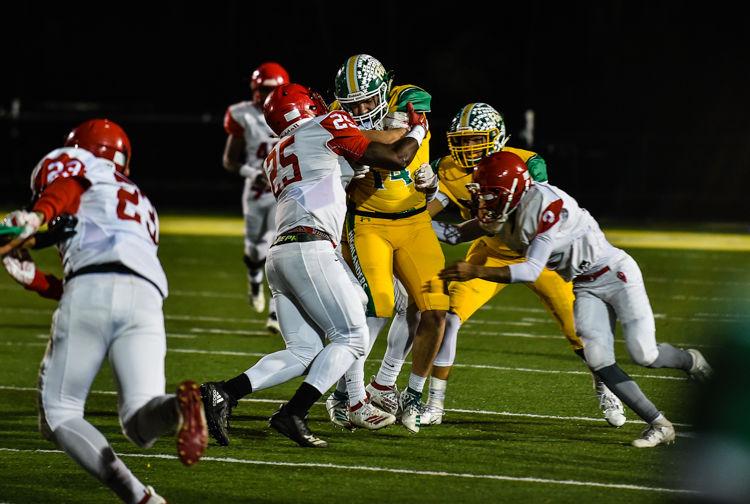 Cole Hussung ended Floyd's first possession with a 38-yard field goal to make it 3-0.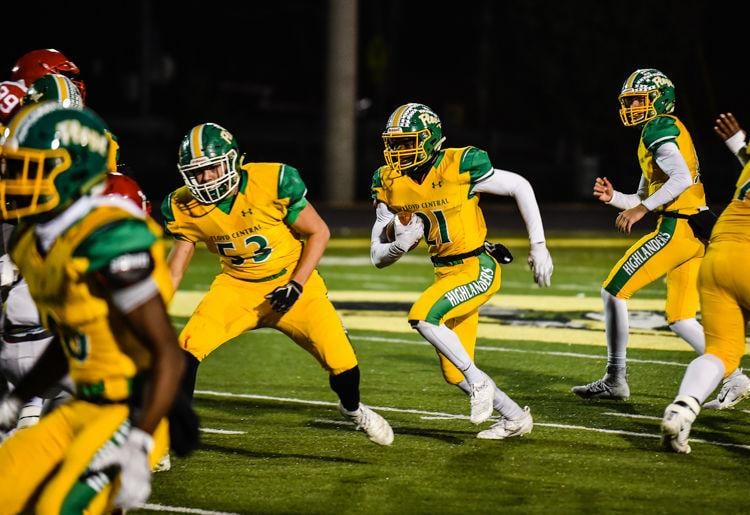 The Red Devils responded with a long drive to the Highlanders' 10 before fumbling on first-and-goal. 
Floyd took over on its own 8 and promptly drove 92 yards for a touchdown. It was a drive kept alive by a Jeff penalty for 12 men on the field during a Highlanders' punt from midfield. Three plays after the penalty, Wright burst through a hole for a 37-yard TD to make it 10-0, which was the score at halftime.  
Then, on the first play of the third quarter, Wright took a hard hit on a short run. He laid on the field for a few moments before having to be helped off with an ankle injury. He did not return to the game.  
Then, after Jeff went three-and-out on its first possession of the half, Wright's replacement — Colin Cummins — had a couple of big runs to set up Hussung's 28-yard field goal attempt. The kick, however, was blocked by Jeff. Anthony Mack scooped it up and ran 78 yards for a touchdown to make it 10-7 with 5:41 to play. 
"We didn't panic, we stayed the course," Floyd coach James Bragg said. 
After the two teams traded punts, the Highlanders had a first-and-10 at the Jeff 39 when Polk connected with classmate Kaleb Quenichet over the middle for a touchdown with 1 minute, 20 seconds to play in the third quarter. 
"I knew Quenichet was probably going to be open with how the defense had been playing man [-to-man defense]," Polk said. "He got open, I put it up, he made a play and scored a touchdown — did exactly how we wanted to do it."  
Four plays later — on the Devils' ensuing possession — Jordan Ferguson couldn't control Wimberly's pitch and the ball dropped to the ground and into the hands of McKay, who returned it 23 yards for another Floyd score. 
"I was floating out on it and tried to rip under," McKay said. "I was able to get through the blocks because Spencer Didat was keeping guys occupied ... then I saw him miss it and it skipped right up to me. I checked over my shoulder to make sure I was good and took it into the yellow [end zone]." 
Just like that — in a matter of only 2:11 of game time — the Highlanders' lead grew from 10-7 to 24-7.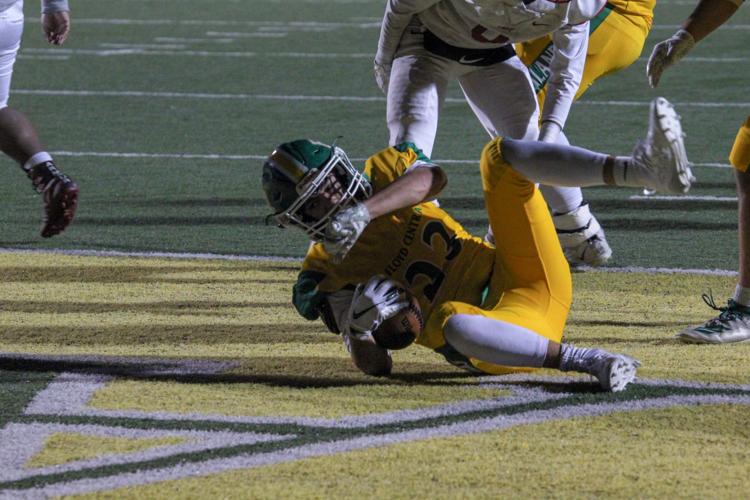 Cummins tacked on a 6-yard TD run on Floyd's final possession to account for the final margin. 
The loss ended the season for the Red Devils (4-7). 
"We shot ourselves in the foot a couple times in the first half, killed our momentum. We drive all the way down the field, put together a nice looking drive and fumble — I can't tell you the last time we fumbled — we don't do it often," first-year Jeff coach Isaac Parker said. "I just hate it for this senior class. I hate it that they were tossed around for a few years. I wish we had four years with them, but I'm so pleased and blessed to have one year with them. It was fun to watch them grow. They definitely set a very solid foundation for our program."