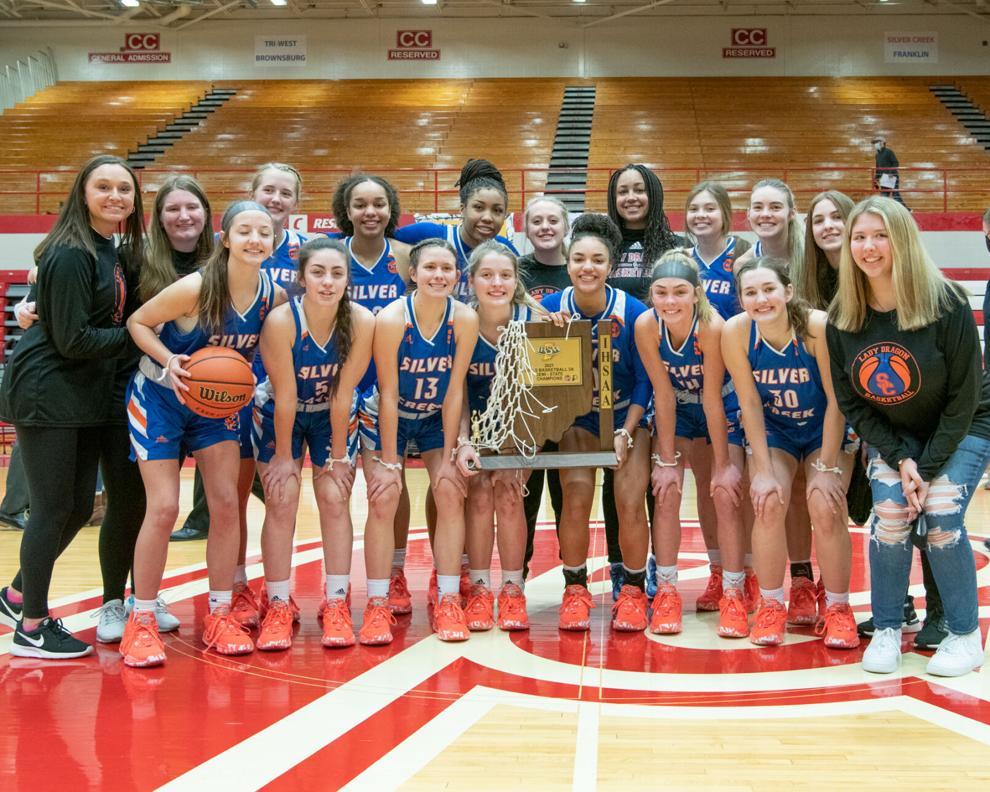 JEFFERSONVILLE — Silver Creek is headed to the IHSAA State Finals. 
The No. 1 Dragons outlasted unranked Tri-West for a 59-43 victory Saturday afternoon in the Class 3A Jeffersonville Semistate to earn their first trip to the state championship game.  
Silver Creek (24-3) will face eighth-ranked South Bend Washington at 3:30 p.m. next Saturday in the State Finals at Bankers Life Fieldhouse. The Panthers advanced with a 61-40 victory over No. 6 Norwell in the LaPorte Semistate on Saturday. 
Junior point guard Kynidi Striverson scored a game-high 16 points to go along with eight rebounds, three assists and three steals to lead the Dragons, who got off to a fast start against the Bruins. 
Creek led 15-6 at the end of the first quarter and 32-20 at halftime before Tri-West battled back in the third period, outscoring the Dragons 11-7 to get within 39-31 heading into the final frame. 
The Bruins got within six in the fourth quarter before Creek closed the game with a decisive run. 
Senior Alana Striverson, Kynidi's sister, added 13 points while senior guard Jaclyn Emly netted 11 points and six rebounds. Senior forward Marissa Gasaway struggled shooting the ball, going 3 for 13 for six points, but she dominated the backboards, collecting 20 rebounds. 
Adrie Thompson tallied 16 points to pace Tri -West (17-7).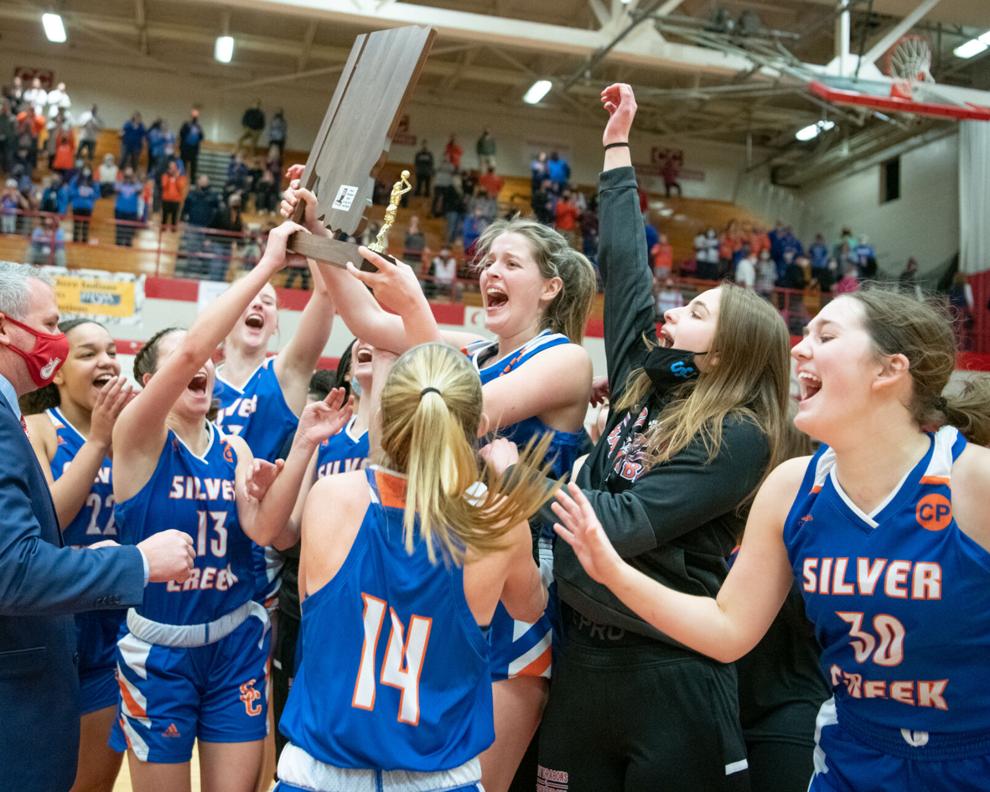 .
SILVER CREEK 59, TRI-WEST 43
Silver Creek     15     17       7     20 — 59
Tri-West            6      14     11     12 — 43
     Silver Creek (24-3): Marissa Gasaway 6, Kynidi Striverson 18, Jaclyn Emly 11, Alana Striverson 13, Emme Rooney 3, Sydney Sierota 2, Savannah Kirchgessner 5, Abby Grimm 1. 
     Tri-West (17-7): Adrie Thompson 16, Grace Sandlin 7, Isabelle Staylor 4, Kenna Kirby 7, Makenna Brauman 9. 
     3-point field goals: Silver Creek 7 (Emly 2, A. Striverson 2, Kirchgessner, Rooney, K. Striverson); Tri-West 3 (Brauman, Kirby, Saylor). 
Silver Creek celebrates its 1st semistate title & its 1st trip to the IHSAA State Finals. @newstribscores @SCHSGBB pic.twitter.com/6INYaVjXq5

— Josh Cook (@joshcooknewstri) February 20, 2021