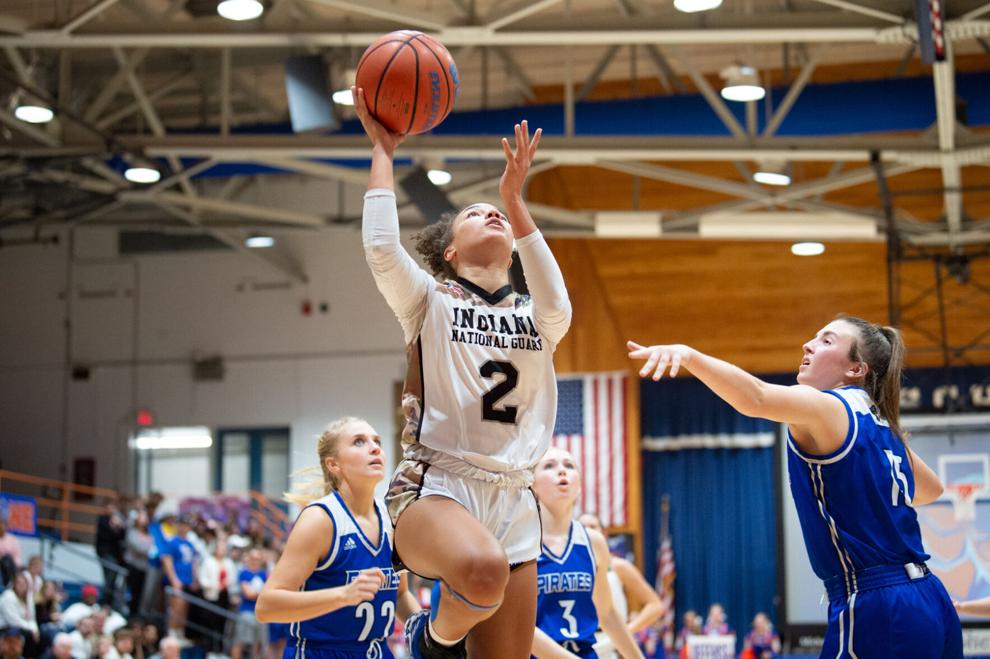 SELLERSBURG — This one was over before the popcorn turned cold.
Defending Class 3A state champion Silver Creek jumped out to an early lead and never looked back en route to a 54-37 victory over visiting Charlestown in an early-season Mid-Southern Conference showdown Wednesday night.
The Dragons set the tone early, jumping to a 16-4 lead in the first period and increasing it to 28-8 by halftime.
"We're a defensive-first basketball team," Creek coach Scott Schoen said. "We wanted to be really aggressive on that end. They can really shoot the ball. We wanted to apply enough pressure where their guards couldn't see the basket."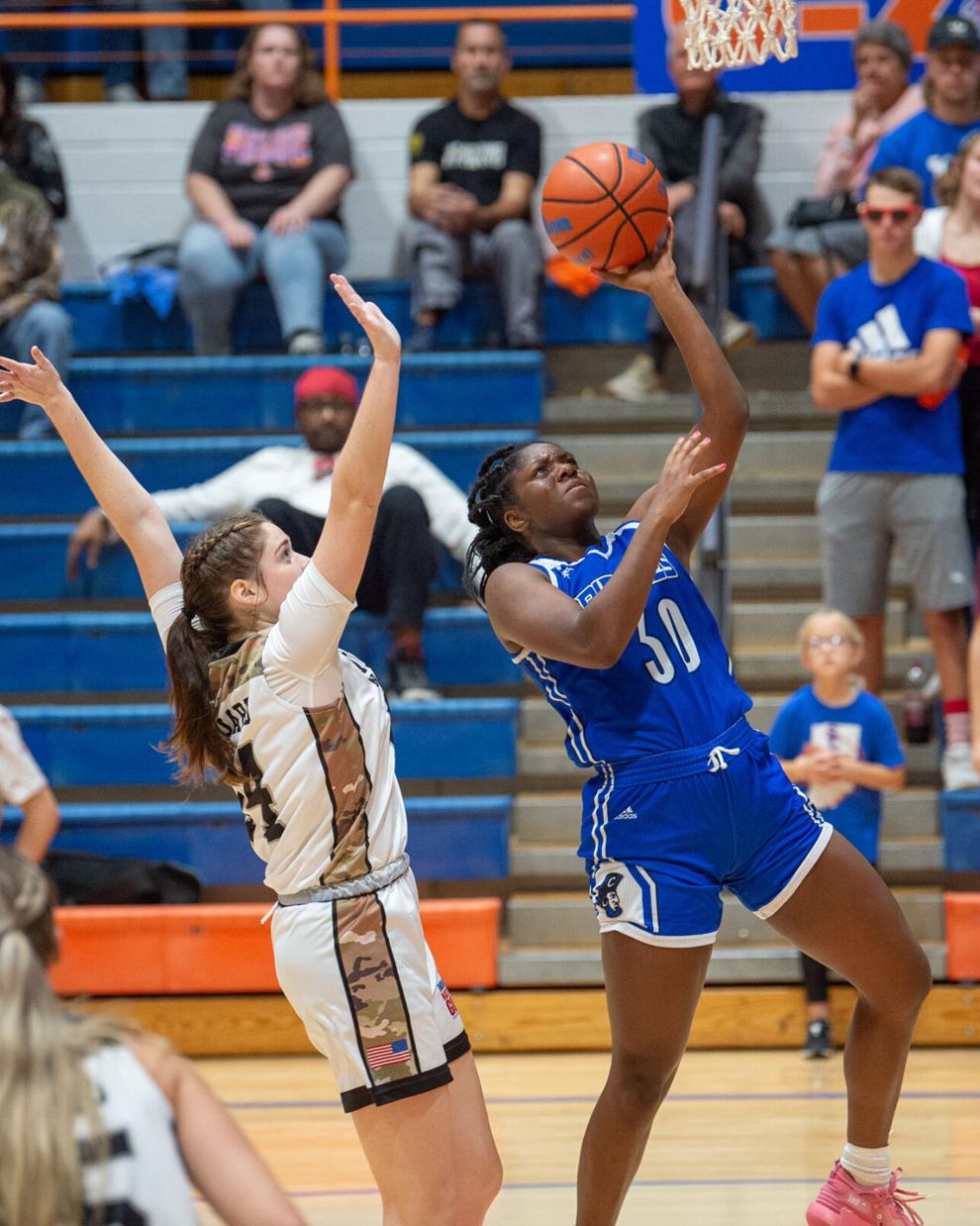 The Dragons (3-0, 1-0) forced the Pirates into 15 first-half turnovers and 21 for the game. Charlestown was just 2 of 11 from the field in the opening 16 minutes.
"We've got to get better when teams get up into us man-to-man," Charlestown coach Scott Matthews said. "They just got right up into us and had their way with us. They are really good."
Silver Creek was led by senior point guard Kynidi Mason-Striverson. The University of Evansville-signee tallied a game-high 24 points, which included three 3-point baskets.
"We expect her to be solid night-in and night-out, because she's our point guard," said Schoen. "I thought Kynidi played phenomenal for us shooting the basketball with her mid-range jump shot. I'm very happy with her."
Mason-Striverson wasn't the only player Schoen was happy with after the game.
"We have other kids that come in for us. (Sydney) Sierota came in and had a lot of deflections. Our kids take a lot of pride in guarding people," the Silver Creek coach said.
Silver Creek's lead grew to 45-16 after three quarters and was 49-17 early in the fourth frame.
"The thing is, even if we start the game making shots or not we have to force some turnovers and get some easy baskets," Mason-Striverson said. "Exactly what we work on is what we did tonight. Everything we do is just sticking to our principles and just doing the things we do."
Fellow seniors Emme Rooney and Merideth Wilkinson added 11 and eight points, respectively for the Dragons, who won their 13th straight game dating back to last season.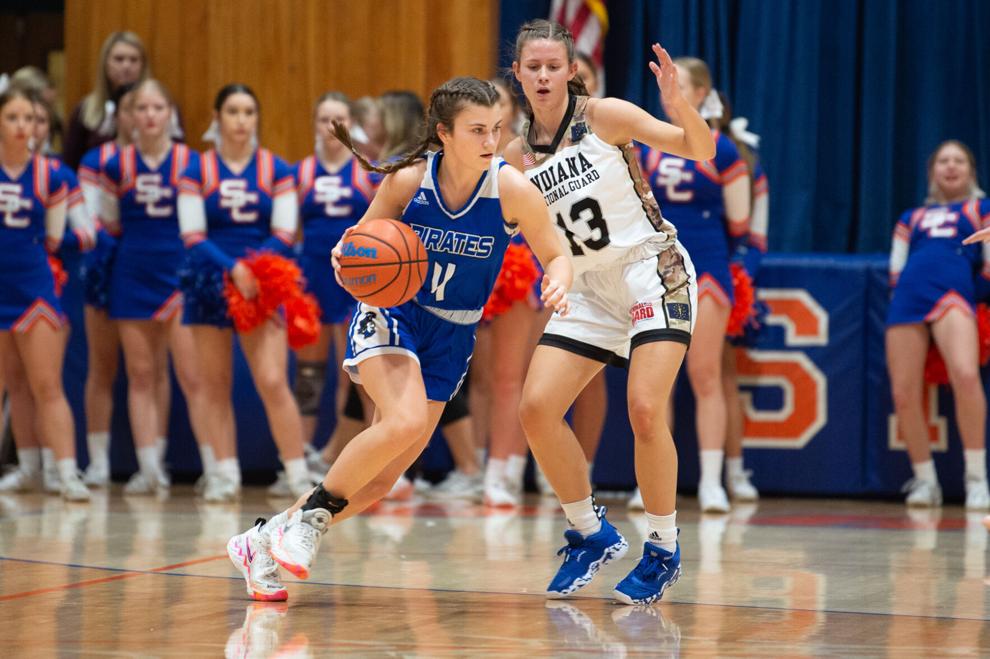 "They are really good," Matthews said. "They've got a lot of kids that have played in a lot of big moments. Striverson and Sierota are really good. They took us out of what we are normally doing. They pressure you. It's a great learning experience for us. We'll get better."
Charlestown trailed 54-25 before scoring the last 12 points of the game against Dragon reserves.
Junior guard Tatum McFarland scored 11 points to pace the Pirates (3-2, 1-1).
Silver Creek hosts unbeaten Jeffersonville (5-0) at 7:30 p.m. Friday while Charlestown visits South Central at 7:30 p.m. Saturday night.
.
SILVER CREEK 54, CHARLESTOWN 37
Charlestown  4   4    8  21 — 37
SilverCreek  16  12  17   9 — 54
   Charlestown (3-2, 1-1): Tatum McFarland 11, Laney Hawkins 4, Maddie Nipper 6, Kennedy Coleman 7, Lienna Blackstone 3, Demaria King 6.
   Silver Creek (3-0, 1-0): Kynidi Mason-Striverson 24, Emme Rooney 11, Sydney Sierota 6, Merideth Wilkinson 8, Addison Foley 5.
   3-point field goals: Charlestown 4 (McFarland 3, Blackstone); Silver Creek 7 (Mason-Striverson 3, Rooney 3, Foley).
   JV score: Silver Creek 58, Charlestown 19.