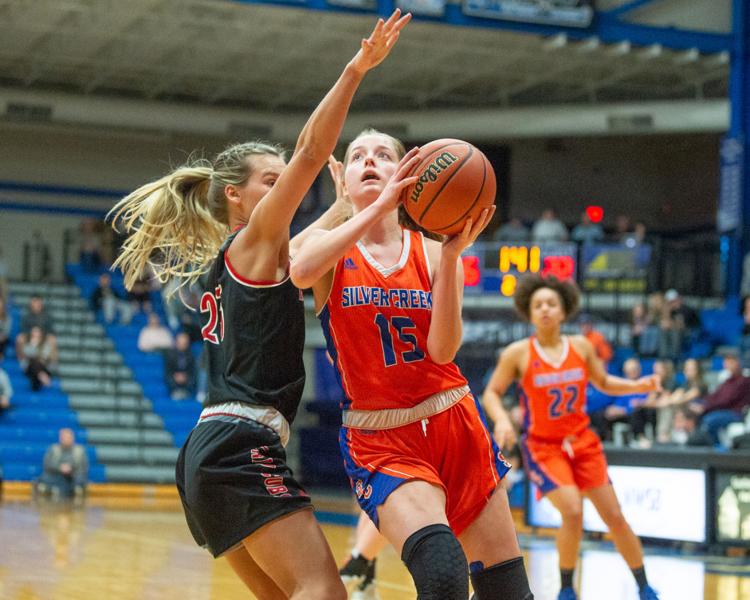 SELLERSBURG — Scott Schoen doesn't really care where his team starts, it's where it finishes that matters most to him.
Still, the Silver Creek coach isn't upset to see his squad on top of the Class 3A rankings in the Indiana Coaches of Girls' Sports Association polls released earlier this week.
"It's great for the program, it's great for the girls, it's great for our kids," Schoen, who is in his 11th year on the bench, said. "But it's just a ranking. Our whole goal is to be the No. 1 team in February, not in November."
Still, it's been hard not to notice the Dragons' red-hot start.
Silver Creek is 4-0 and has outscored its four foes by an average of 32.7 points per game.
"It's a great start," Schoen said. "We've been playing decent basketball, we're still trying to mesh a lot, but we have unbelievable chemistry."
The Dragons had good chemistry last season, when they won a program-record 21 games before losing to eventual 3A runner-up Salem on a last-second shot in the Charlestown Sectional final.
Creek returned nearly every key player from that team, plus added senior transfer Marissa Gasaway. The 6-0 forward averaged 17.4 points and 14 rebounds a game last season across the river at Louisville Eastern.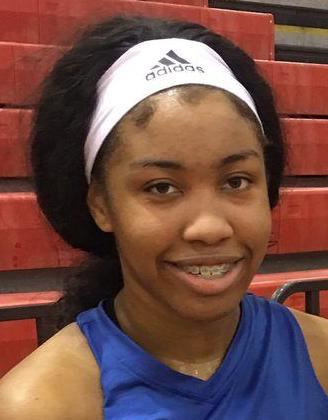 In her first four games on the "Sunny Side," Gasaway is averaging 13.5 points and 15.3 rebounds while recording a trio of double-doubles. However, it was her two-point, 12-rebound performance in the Dragons' 56-30 victory at Seymour that was maybe most impressive to Schoen.
"What goes unseen is the way she dominated the paint on defense, it makes it a lot easier on our overall defense," he said. "She negates so much at the rim with her length and athletic ability. She moves like a guard, not like a typical post."
Senior forward Alana Striverson currently tops the team in scoring. The Lindenwood (Mo.) University-signee is averaging 14 points a game.
Meanwhile fellow senior Jaclyn Emly averages 12.5 points per game. The Kentucky Wesleyan-signee is 13 for 23 (56.5 percent) from 3-point range thus far.
"It's unreal the way she's shooting the ball," Schoen said. "I told her the other day, 'When it leaves your hand you might as well run down to the other end of the court because it's going in.'"
Junior point guard Kynidi Striverson, Alana's little sister, is averaging 11 points and 6.8 assists a game. Led by Striverson's six dimes, the Dragons recorded 15 assists in this past Saturday night's 75-36 victory over visiting New Albany.
"I think the New Albany game we shared the basketball better than we have all season," Schoen said. "We have so many different options on offense, if we get that ball moving it could be anybody's given night."
Other offensive options include junior Emme Rooney, the fifth starter, and reserves Savannah Kirchgessner and Sydney Sierota.
Schoen is especially pleased with Kirchgessner, a senior who went from a three-year starter to the first player off the bench with the arrival of Gasaway.
"I sat her down (before the season to talk about it) and she said, 'I just want to win,'" Schoen recalled. "She's been great."
Great is also a word that could be used to describe the Mid-Southern Conference this season. In addition to the Dragons, Salem — the team Creek leap-frogged to the top spot — is also 4-0 and now ranked No. 2 in 3A. Additionally Brownstown Central, which is tied for sixth in 3A, entered this week unbeaten, as did three other MSC teams — North Harrison, Scottsburg and Charlestown. Then there's Eastern (2-1), which is tied for fourth in 2A.
"It's like the ACC (Atlantic Coast Conference)," Schoen said with a laugh.
The Dragons were supposed to visit Charlestown tonight and Jeffersonville on Friday, but both of those games have been postponed due to COVID-19.
Their next game will be next Wednesday night against North Harrison. The Lady Cats handed Creek one of its four losses last season, winning 55-41 in Ramsey. Next week's rematch figures to be a litmus test for the Dragons.
A win in that game would likely mean even more attention for Creek, which made its first appearance in the single-class Indiana Basketball Coaches Association Top 20 poll earlier this week, checking in at No. 19.
"It is really exciting for our program," Schoen said.