JEFFERSONVILLE — Coaches like to talk about an athlete having a high ceiling. They usually have a pretty good idea of the general vicinity of what that highest point of potential is.
When Mike Warren of Jeffersonville describes standout Jeffersonville girls' basketball player Nan Garcia as having a high ceiling, one gets the feeling he truly doesn't know where that peak might be.
The 6-foot-1 junior forward can clearly be one of the state's top players and probably already is. But Warren is hoping — and some high-major Division I coaches are as well — she can reach a new level by the time her Jeff career is over.
"She's a very special basketball player and she's extremely talented. She goes out and scores 26 points and as a coach — and maybe I push her to hard sometimes — but you just always feel like she has more," Warren said. "The game she [scored] 39, she gave it all. She's had 30, she's had 26, when you reflect on the game ... I just think there's a lot more there. She just has to consistently find a way to do those things. We need other kids scoring more consistently. I don't think Nan and I have ever had a conversation about her scoring. We talk about her defense and we talk about her leadership and how hard she plays all the time. We talk about different things she can do offensively to expand her game and prepare herself for the next level."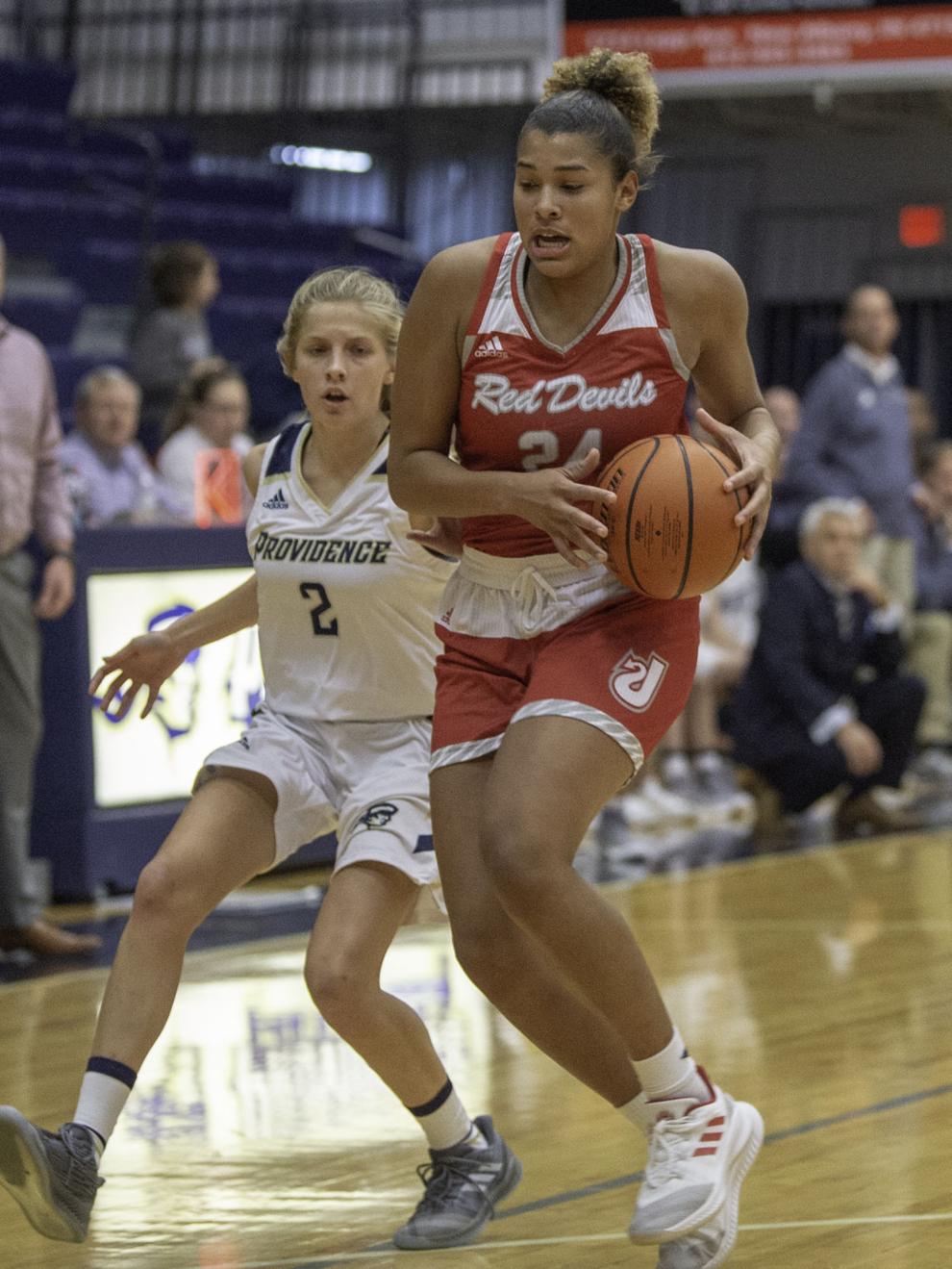 Garcia, who has offers from Cincinnati, Indiana State, Xavier, Wright State, IUPUI, Southern Illinois-Edwardsville, Ball State and Northern Kentucky, is averaging 19.1 points, while posting solid marks of 34 percent from 3-point range and 73 percent from the free-throw line. Her 8.8 rebounding average leads the Hoosier Hills Conference. She has made big strides in expanding her perimeter game in the past year. She's a matchup nightmare for post players because of her athleticism and ability to attack the rim from the high post.
"I've improved on my shooting. I'm just going out there every single day to take it to the next level," Garcia said. "I'm working my body and working myself to hopefully help us win a sectional championship this year."
Senior teammates Tori Handley sees the improvement in Garcia's power game.
"She's gotten a lot stronger around the basket and a lot more confident," Handley said.
Finding ways to set up her teammates is a natural evolution for a "go-to" scorer to make. Warren wants to see Garcia's teammates find ways to benefit more from the attention that Garcia receives.
Handley said she and her teammates are seeing shot opportunities and are expecting to see more results.
"When we feed to her and she's making points around the basket. All the attention's on her. It's easier for us to get a shot up. We're looking to hit shots and we'll be fine," Handley said.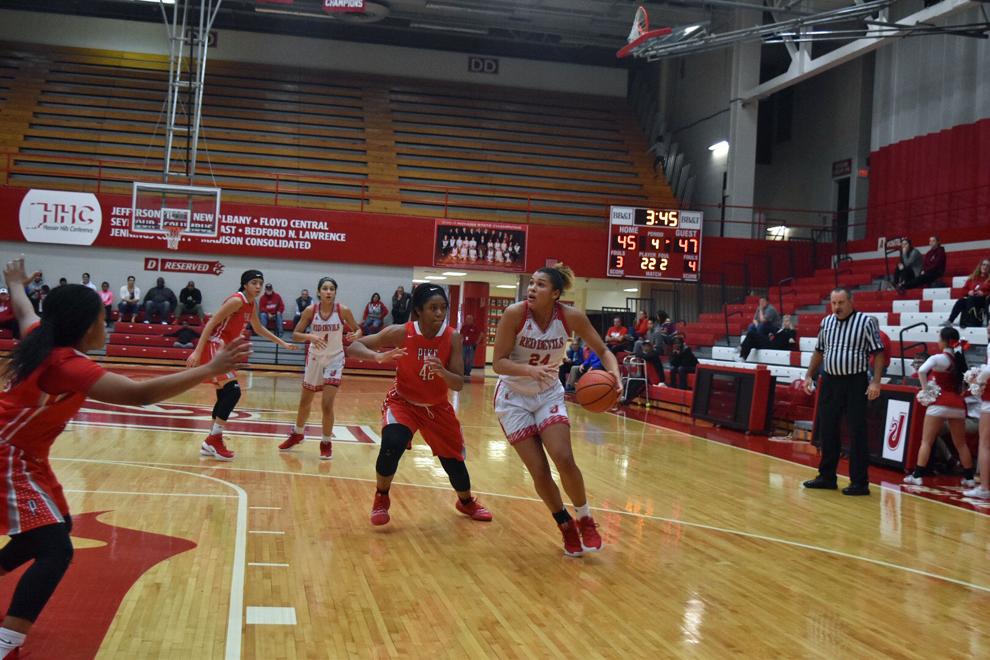 "Sometimes you have to get your head up to see your teammates. She's not selfish in any way shape or form. And her teammates need to get themselves ready to shoot. It's a 50/50 street. They need to know when to get her the ball and she needs to understand times to give it back," Warren said. "It's a fine line to be really good and not be selfish and to not be selfish enough."
It's been an impressive season for Garcia but one with some growing pains as well.
After a loss last week to Louisville Butler in which Garcia scored 13 points and was relegated to the bench for much of the third quarter, she spoke about it being on her to put the team on her back, which she certainly has the broad shoulders to do.
It wasn't just talk. She showed up with 10 points in the first quarter against Pike two days later on her way to 26 points. But her team came up short.
"We came out with heart. We competed to the last second. We just have to find a way to get the ball in the basket. We just have to go out there and compete. Our defense has to be better. We don't have the confidence right now, but we're going to find it," Garcia said.
The Red Devils are on the verge of falling below .500 in January for the first time in six years. At 9-9, they take on Class 4A No. 1 Warren Central on Friday. The schedule in the final five games of the season won't be as brutal as it's been in recent weeks, but it's also not easy with four of the five against winning teams.
Warren hopes the schedule will have his team prepared to get over the top for a sectional title, which has eluded Jeff since the 2011 season when it won the state title.
"At the end of the day, her legacy and her impact is going to be based on what her team accomplishes," Warren said. "She'll tell you the same thing. Individual accomplishments are not going to define her. She's going to be defined by what her team does. She's going to go to college for free and be very successful. But I want her to be defined by what Jeffersonville did while she was a part of the team," Warren said.