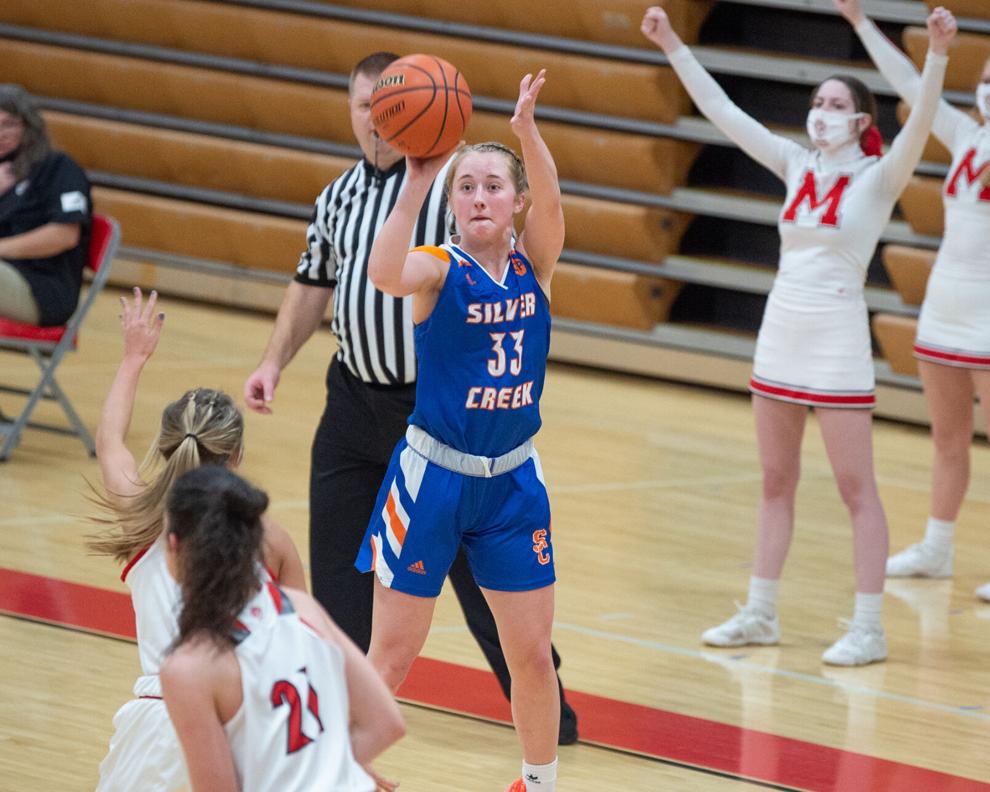 CHARLESTOWN — You'll likely be hard-pressed to find another player across the state like Savannah Kirchgessner.
That's because after being a starter for her first three years at Silver Creek, Kirchgessner has accepted a reserve role this season. And she's done so with a smile on her face.
Despite her decline in playing time, Dragons head coach Scott Schoen is quick to single out Kirchgessner for her play, her attitude and her importance to the team this season. According to him, she's the epitome of why Silver Creek is one win away from the IHSAA State Finals.
"The reason we're winning is because of kids like her," Schoen said. "That selflessness, that ability to come into a game, no matter if you're getting your number called for eight minutes, or 15 minutes, or two minutes, that's a hard role. I'm just so proud of her, just of who she is and how much she helps us win. I'm sure people don't see it, I don't know if they see it or not, but I see it — how important and valuable she is to our team."
Kirchgessner and the Dragons (23-3) will face Tri-West (17-6) at 1 p.m. Saturday in the Class 3A Jeffersonville Semistate. The winner will advance to the 3A state championship game, which is scheduled for 5 p.m. Feb. 27 at Bankers Life Fieldhouse.
"Going in my freshman year I could not have even imagined winning a sectional, I didn't even know what it felt like. But after winning a sectional and then a regional, it has been so exciting," Kirchgessner said Saturday night after Creek clipped Rushville 54-45 in the Charlestown Regional final.
It's been quite a journey for Kirchgessner, who was a freshman starter on a team that went 10-14 and lost to Scottsburg 43-34 in OT in the sectional semifinals in the 2017-18 season.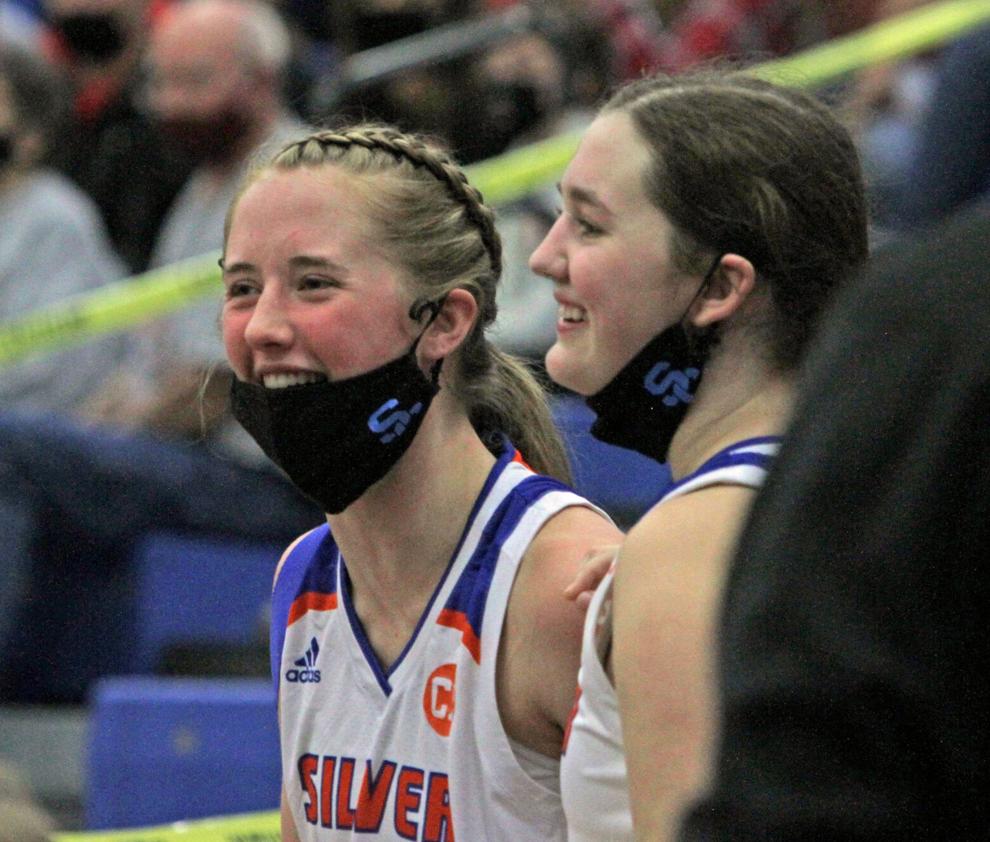 As a sophomore starter she averaged 6.8 points and four rebounds per game for the Dragons, who went 15-8 and lost 46-43 to Salem in the sectional semifinals in 2019.
Then, as a junior starter, she averaged six points and three rebounds per game for Creek, which finished 21-4 after a last-second loss to the Lions in the sectional final.
With all five starters set to return from last season's squad, the Dragons entered the 2020-21 campaign with very high hopes. They reached even greater heights when 6-foot-1 senior forward Marissa Gasaway transferred into the program after averaging double figures in points and rebounds in her sophomore and junior seasons across the river at Louisville Eastern.
Gasaway's addition, however, meant that one of Creek's returning starters would be moved to a reserve role. So before this season started, Schoen sat down with Kirchgessner and talked to her about coming off the bench.
"We talked about matchups and what our team was, and for us to be able to be where we need to be how it would allow Savannah to kind of play a truer position of being on the wing being more of a guard, and she wouldn't have to go down and guard in the post," Schoen said.
"I took it to heart at first, but I adjusted real quick because I knew it was for the better of the team," said Kirchgessner, who's averaging 2.8 points and 2.1 rebounds per game. "I'm so happy that Marissa transferred here. I'm thankful she took my spot and I'm glad to have her on our team."
And with Gasaway on the team, Kirchgessner's role has changed.
"It's definitely different, but I know when I come off the bench that I have to bring energy, I have rebound and I have to do what Coach Scott asks me to do," she said.
"We talk about players that just do their jobs, and Savannah's one of those," Schoen added. "She's playing with a torn rotator cuff, she's got so many injuries, she's such a warrior. I said the other day, we came out of the locker room and I looked at her and said, 'You smell like I did when I played in a men's league, with all the IcyHot.' But that's her. That's her personality, that's her grit, that's why she's such a successful kid. She's just a winner."
This season the Dragons have won their first-ever Mid-Southern Conference title, their sixth sectional title and, this past Saturday, they captured the program's first regional title.
"I don't play much, but I love seeing my teammates happy," Kirchgessner said after she and her teammates had cut down the nets at the Charlestown Sports Arena. "I'm always on the bench cheering (them) on. It's just so much fun, the atmosphere and everything."
Saturday night, more than 30 minutes after the Dragons' victory over Rushville, Kirchgessner was still wearing a piece of net around her wrist and a smile on her face.
"It's awesome," she said. "Words can't even express how amazing this feeling is. Just seeing my teammates happy, the coaches, we've never done this before, regionals is history for Silver Creek girls' basketball. We can't wait to hang it up on our plaque back at Silver Creek."
The Dragons, though, hope to add some more decorations to the Silver Creek rafters.
"(We're) not done yet," Kirchgessner said. "We're going to hang up a state banner up there."