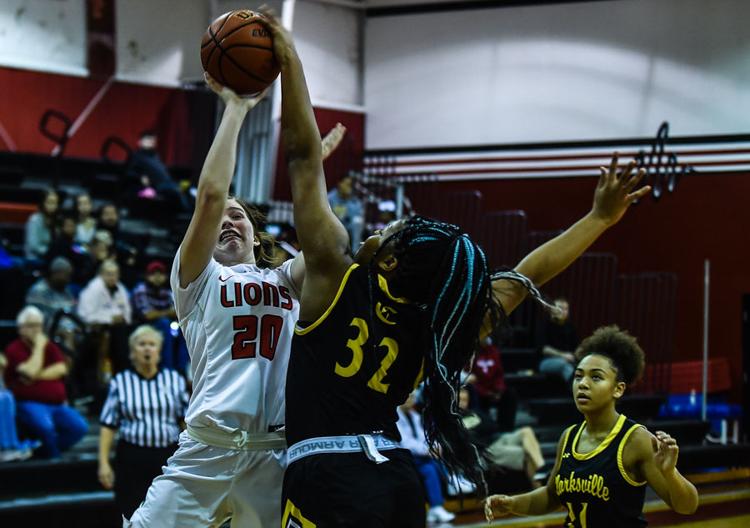 SELLERSBURG — Sara Nord knows programs like Jeffersonville, or the University of Louisville, weren't built in a day, a week, or even a season.
That's why the former Red Devil star, who was Indiana Miss Basketball in 2000, and Cardinals standout, is taking a measured approach to her first season as the head coach of Rock Creek.
"We'll try to learn from each game and get better, that's all we can do," Nord said.
She takes over a team that went 1-22, while averaging only 15 points per game, last season under Camille Deuser Leach.
With four returning players from that squad, as well as four newcomers, Nord has gone back to the basics in early practices.
"We're working on our fundamentals," she said. "We're getting there slowly, but surely."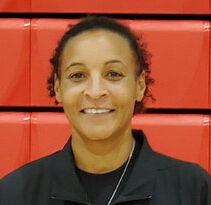 Leading the returnees is 5-foot-10 senior guard Leah Thompson, who was a standout on the Lions' sectional-winning volleyball team.
"She's going to be the leader; she's going to be the go-to player," Nord said.
Also back from last season are 5-3 senior guard Maisy Reliford and 5-7 junior forwards Maggie Wimsatt and Tiffany Miller. Nord is expecting Miller to make strides.
"I've seen improvement in her since the first time I worked with her," the coach said.
The newcomers include three freshmen and 5-10 senior post player Erin Goodman.
"We call her 'The Worm,'" Nord said, referencing the nickname of former NBA rebounding champ Dennis Rodman. "We think she's going to be good for about 10 (points) and 10 (rebounds) a game."
The trio of frosh are 5-8 post Santana Dozal, 5-5 forward Sierra Alcorta and 5-5 guard Chloe Carter, who is "long and quick," according to Nord.
The already short-handed Lions will only have seven players in uniform, after Reliford was injured in a recent practice, for tonight's season-opener against Cannelton. Still, that isn't curtailing their enthusiasm, or that of their new coach.
"I think the girls are excited, I know I'm excited," said Nord, whose team visits Clarksville on Tuesday and Borden next Thursday. "We'll see what we can and can't do, what we need to work on, and just go from there."