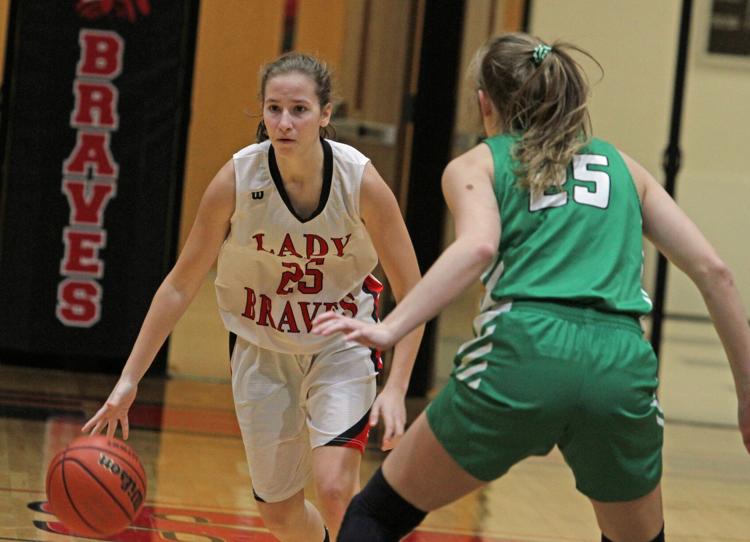 BORDEN — Even in spite of a narrow loss to Perry Central on Saturday, Borden is off to its best start in several seasons.
The Braves, however, still aren't where head coach Matt Vick wants them to be.
"We still have a long ways to go," Vick said following his team's 32-26 setback to the visiting Commodores over the weekend. "It is nice to see us close out games that we're supposed to win, even though today was not one of those days."
In Vick's four years on the Borden bench, the Braves have made significant progress. After going 3-18 in his first season (2017-18), Borden improved to 9-16 and lost in the sectional final to Lanesville in Vick's second. Last season, the Braves went 10-13 — their first double-digit victory campaign since 2015-16.
Borden's 2020-21 season started with a 58-25 loss at Eastern on Nov. 6. That was quickly forgotten, though, as the Braves reeled off five wins in a row. Their streak ended with a 55-19 loss at Class A No. 2 Lanesville on Dec. 10, but two days later they beat Providence 56-37 for the first of four consecutive victories.
"We have gotten better. We're not one-dimensonal. We've had some younger girls step up, scoring wise and defensively, for us," Vick said. "We're starting to become a more well-rounded team."
It hasn't been an easy road, though.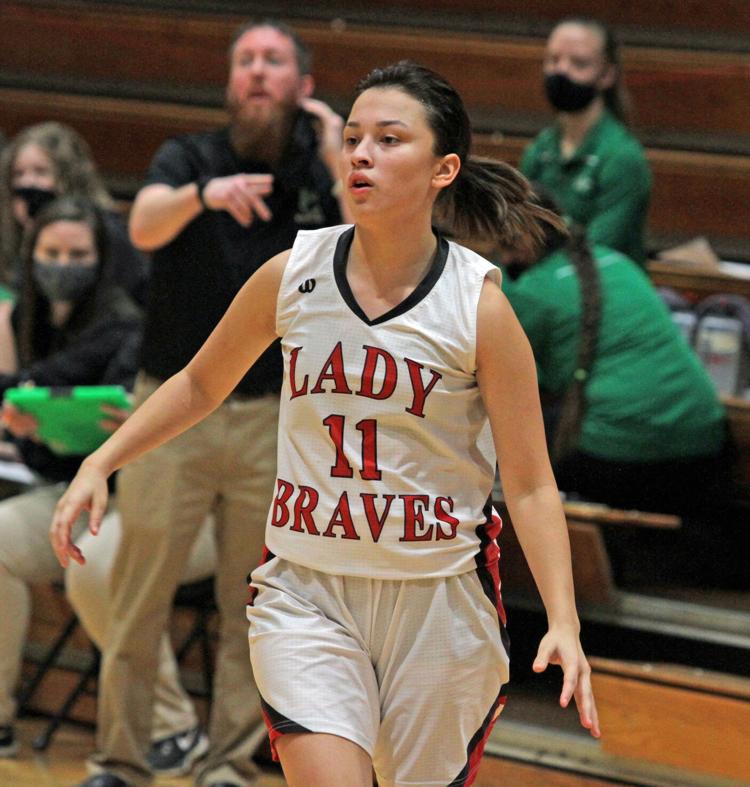 "When I took over the job I knew we weren't going to be very good to start off with, they graduated a lot of girls from the previous seasons. A lot of girls didn't have any varsity experience," said Vick, whose inaugural team was outscored by more than 22 points per game during a three-win campaign. "It's changing the mentality of these girls the last few years. They haven't been very successful at all. To have them buy into a winning mentality and to put in the work, it's hard for kids whenever you put in some work and you don't succeed out of it. So changing their mindset was probably the biggest key for us."
Two players who helped in that regard are seniors Kaylie Magallanes and Grace Hall, who have been with Vick all four years.
"Those two girls have been with me since Day One, when they were freshmen. Those two are my two leaders, on the court and off the court," he said. "I expect a lot out of those two just because they've been with me and they understand my expectations of them."
Last season the Braves added Emily Cissell to the mix. The now-sophomore is averaging an area-best 15.8 points per game.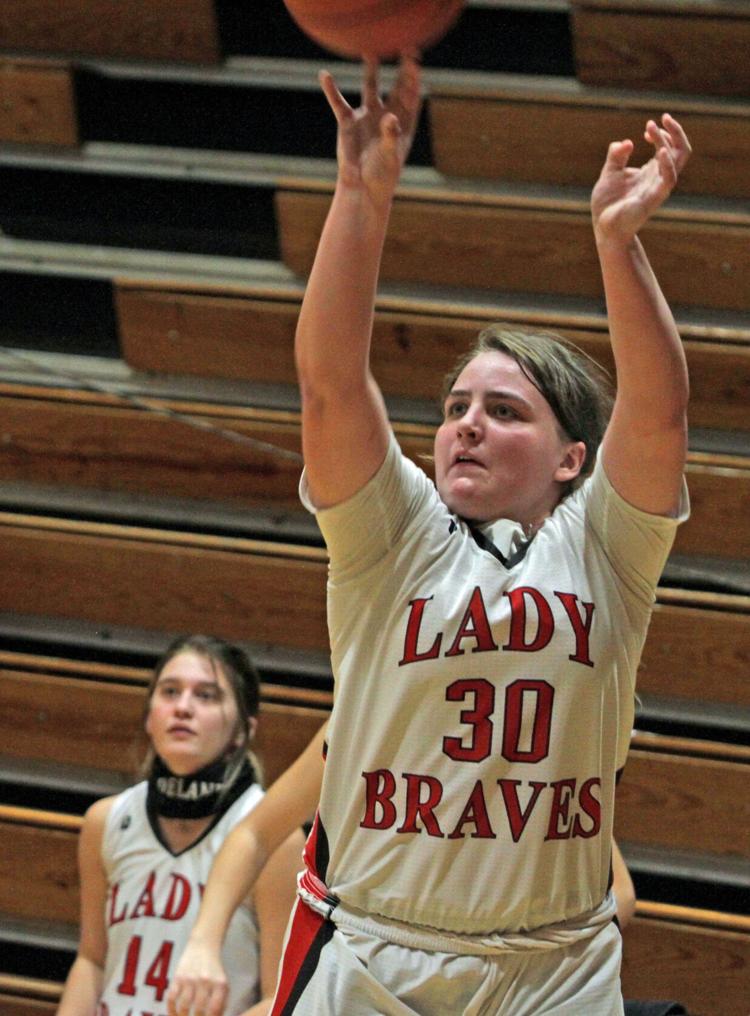 "She's by far our best shooter," Vick said. "We're trying to get her to do a little bit more on the bounce, just because the longer the season goes the more that they're going to try to take that away. Right now teams are playing her straight up and it's helping us. But eventually they are going to try to take her away and make someone else on our team score. But she just keeps continuing to work."
As do the Braves.
With eight regular-season games remaining, beginning with tonight's Southern Athletic Conference contest at New Washington, Borden is on track for its first winning season since 2015-16 and its most wins since Terry Rademacher's penultimate squad (2014-15) went 16-8 and won the program's 12th sectional title.