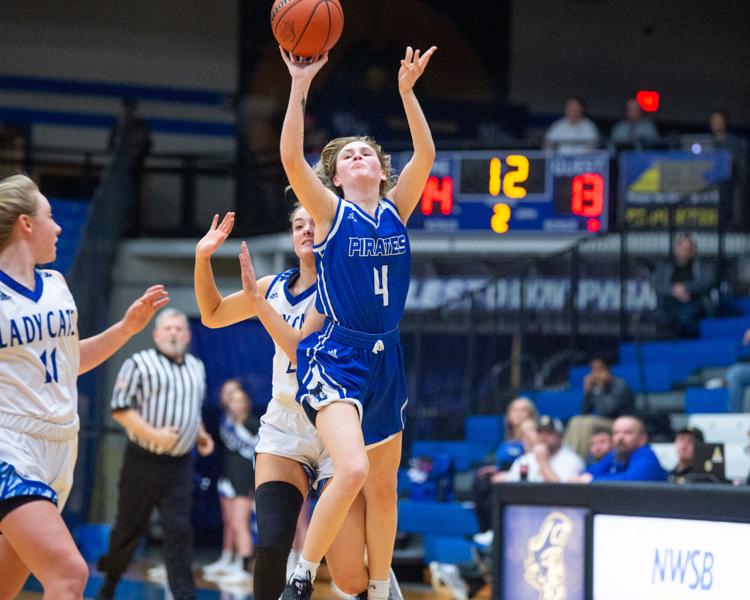 CHARLESTOWN — Charlestown has seven consecutive winning seasons under its collective belt.
The Pirates aim to make it eight straight in spite of the graduation of their top two scorers, and three starters, off a team that went 14-11 last season, which ended with a 42-34 loss to eventual Class 3A state runner-up Salem in the Charlestown Sectional semifinals.
"We just hope to get better every day and compete," said fifth-year Pirates head coach Scott Matthews, whose team graduated Peyton Crace (11.4 points per game), Karston Watson (8.9 ppg) and Jackie Biscardi (7.3 ppg).
The cupboard isn't bare, though.
The Pirates return two starters — 5-10 junior center Demaria King (8.1 ppg, seven rebounds per game) and 5-9 senior guard Skylar Cochran (7.5 ppg, 4.3 rpg, 3.7 assists per game) — as well as their top reserve, 5-7 sophomore guard Laney Hawkins (5.2 ppg, 2.4 rpg), from last season. Cochran tallied 20 points in Charlestown's season-opening 57-45 win over Madison this past Saturday night.
"We're really going to lean on Skylar and Demaria a lot," Matthews said. "Skylar and Laney's roles have, obviously, changed too. They're going to be ball-handlers and decision-makers and their play is going to determine the outcome of the game."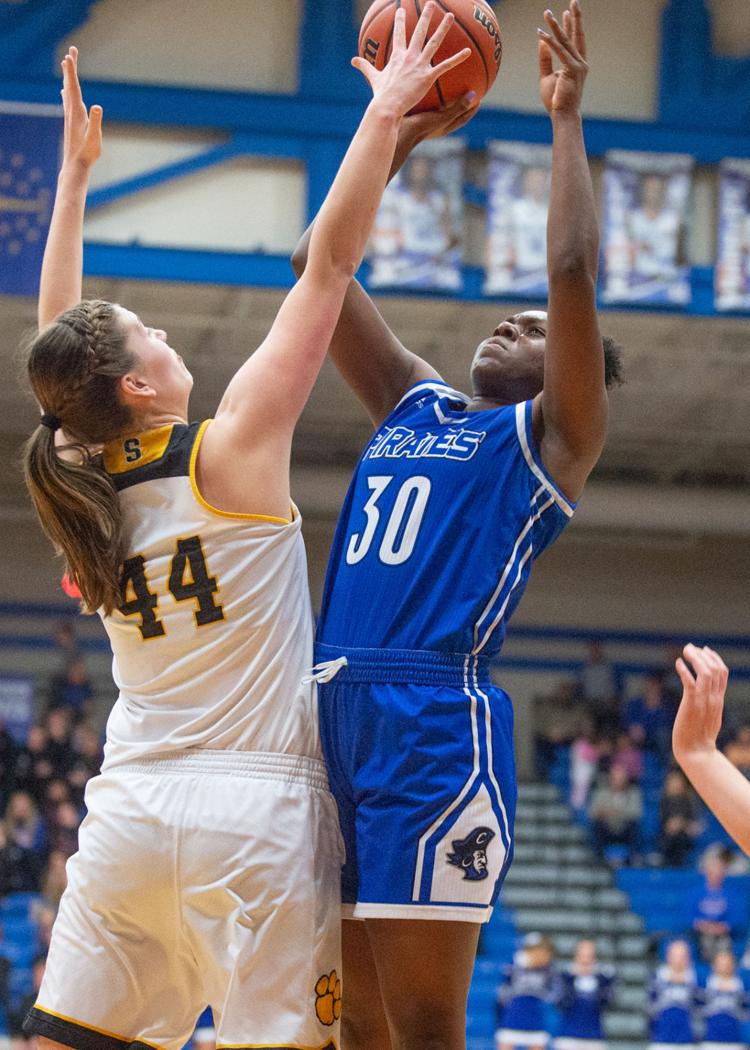 Also back from last season is 5-9 senior forward Lanae' Crowe (1.6 ppg, 2 rpg).
Meanwhile, Matthews welcomes several newcomers to the team, including five freshmen. They are Maddie Nipper, Ashlyn Moore, Kennedy Coleman, Anna Almaciga and Lienna Blackistone.
"They're good players and I've spent a lot of time with that group," Matthews said.
Coleman, a 5-10 wing, and Nipper, a guard, started the season-opener against the Cubs while Moore, a 5-9 wing, was the first player off the bench.
"I like our team. I like our kids. We'll try to find a way to be competitive," said Matthews, whose team allowed 36.2 points per game — the fewest since the 2004-05 squad that advanced to the semistate — last season. "We're going to rely on our ball-handling, our defense and our chemistry, that's going to be our cornerstone."
The Pirates visit North Harrison this Saturday night.