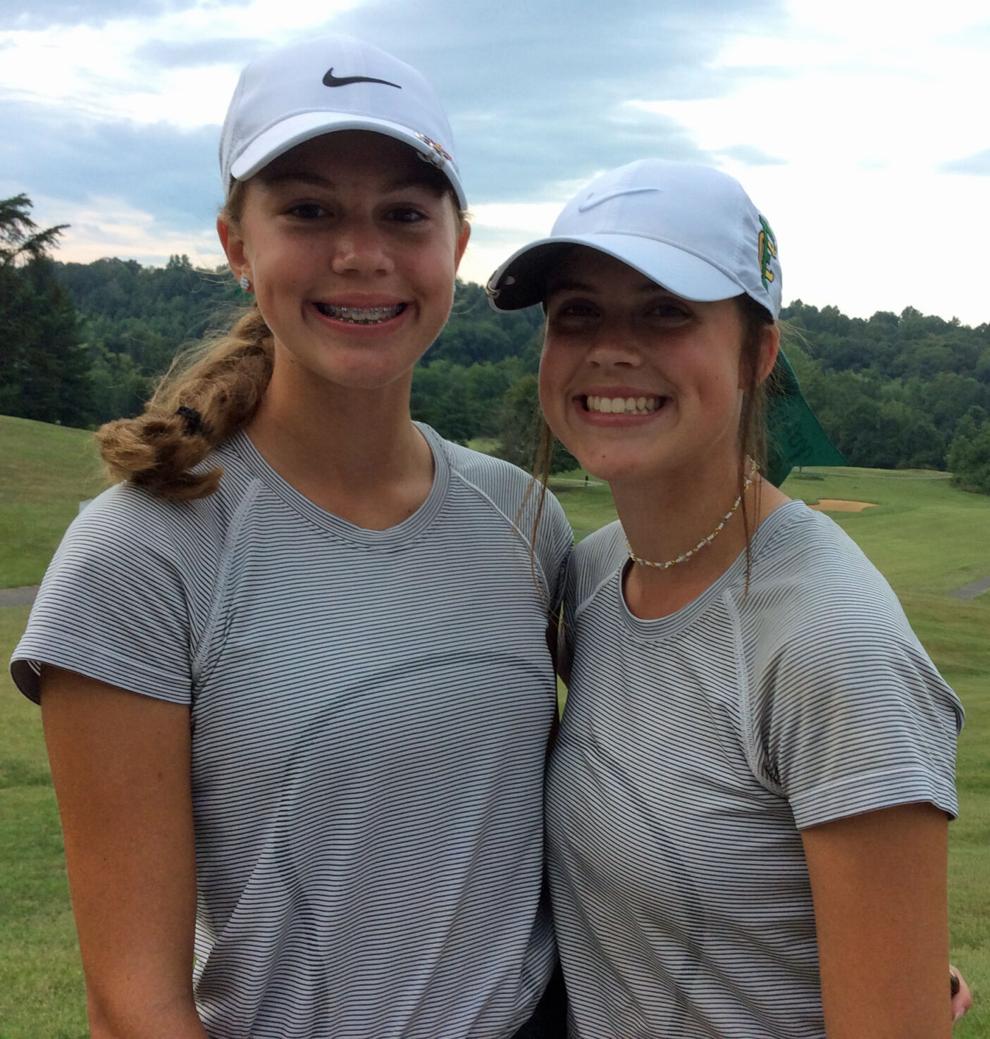 FLOYDS KNOBS — In recent years, members of the Floyd Central girls' golf team have described the squad as having a familial feel to it.
That's never been truer than this season, though. That's because the Highlanders feature two sets of sisters among their top-five players.
"This year's different. We have two sets of sisters, which makes it a true sisterhood. ... They even have their own handshake before we play," Floyd Central coach Kara McCormick said. "It's amazing. They're all really close friends, it's so much fun to watch."
The Highlanders' sister acts are senior Sophie Cook and her younger sibling, Chloe, a freshman and senior Audrey Giovenco and her younger sis, Paige, also a freshman. Sophomore Trinity Bramer is the only player in the lineup without a sibling on the squad.
"It's honestly really cool," Sophie Cook said. "We're all like a big family, plus Trinity, obviously."
"We've all known each other for so long," Chloe Cook added. "It's so fun."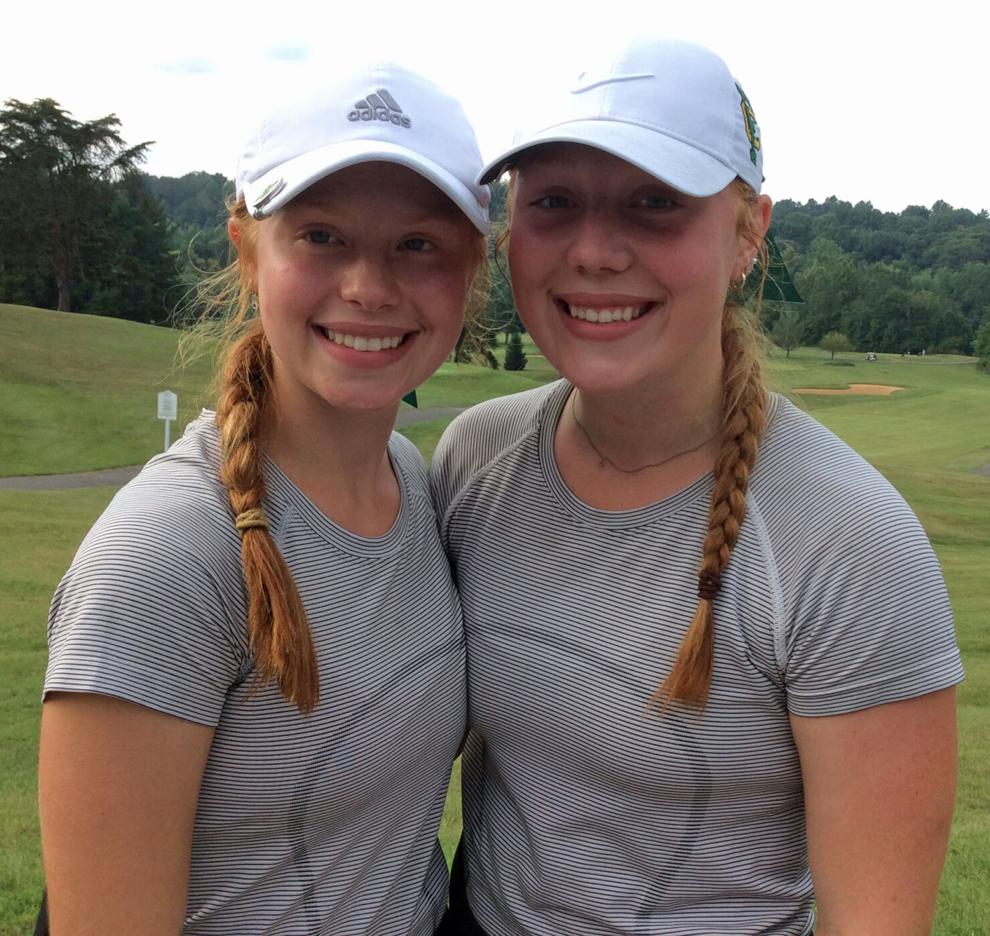 Floyd's Sisterhood of the Traveling Golf Bags hopes to take the Highlanders somewhere they haven't been since 2013 — the IHSAA State Finals. Ninth-ranked Floyd Central is one of three Top 10 teams (No. 1 Evansville North and No. 4 Castle are the others) in the field for Saturday's Washington Regional at Country Oaks Golf Club. The top three teams earn a spot in next week's State Finals at Prairie View Golf Club in Carmel.
"These girls have the desire to play well and it really shows," said McCormick, whose team carded a program-record tying 302 to win last Saturday's Corydon Central Sectional. "They work hard, they have fun and it shows in their scores. They're amazing. I can't say enough good things about them. They're awesome. I love this team."
It's a team, and a season, the girls have been looking forward to for some time.
"We've been waiting for the freshmen to come up and we were really excited, so this is pretty fun to have them on the team," Audrey Giovenco said. "We've been talking about it for awhile."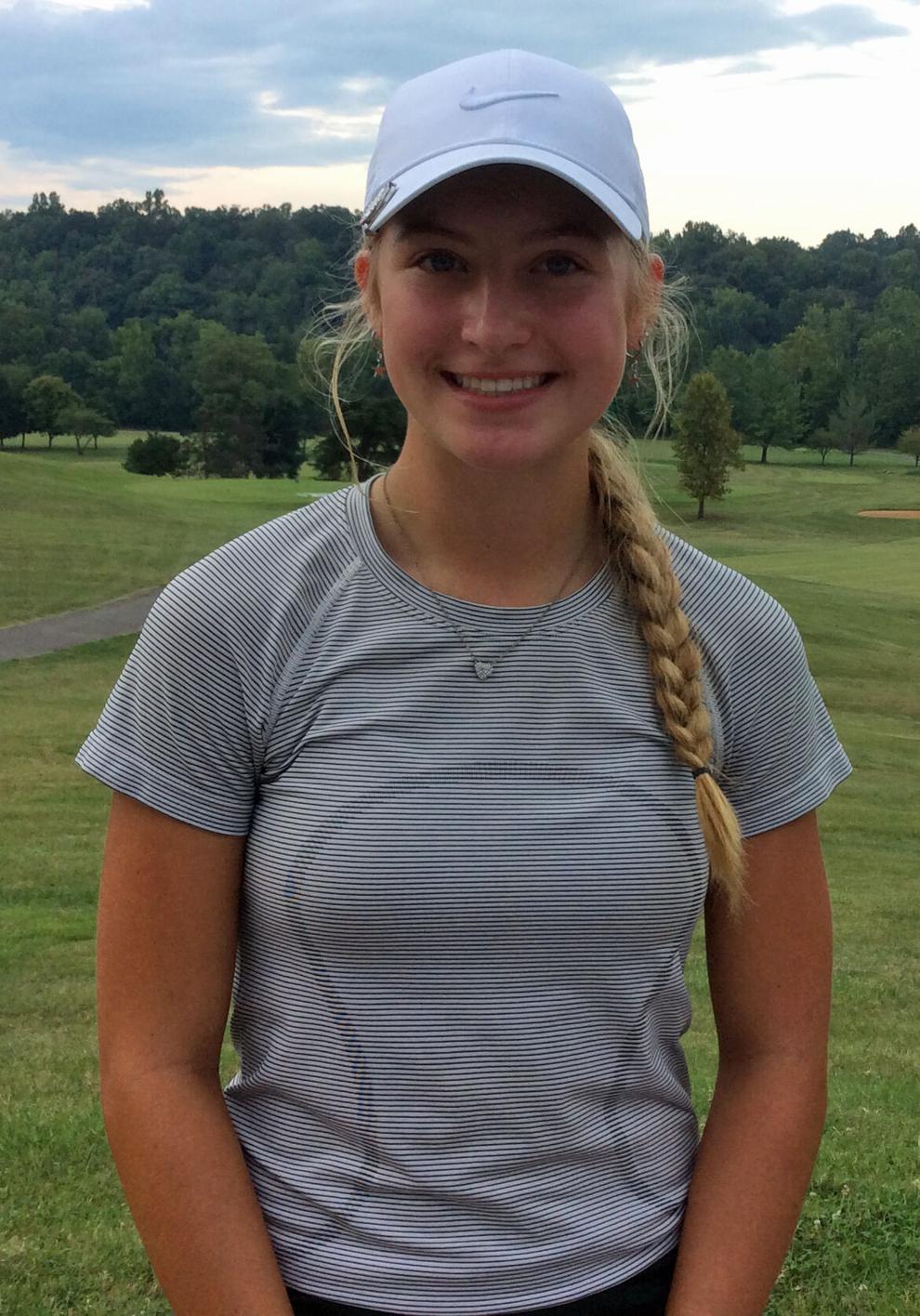 "Me and Chloe were super-excited to be playing with our sisters and our best friend, Trinity," Paige Giovenco added. "And we were all super-excited because we've all been friends since like forever. ... We've been planning it out."
Sophie Cook is the squad's most experienced, and decorated, player. She's a two-time sectional medalist, who made it to the IHSAA State Finals as an individual last year.
Cook's classmate, Audrey Giovenco, is the team's most improved player. She shot a 79, her first 18-hole round in the 70s, in last Saturday's sectional.
"Even if she may have a bad shot she's still like, 'It's OK, it's fine, whatever,'" Paige Giovenco said. "I get a little mad, but Audrey's just very chill and she's focused too. It's nice to watch Audrey."
Paige Giovenco has been the Highlanders' most consistent player this season. She tied for second-place individually in the season-starting State Preview at Prairie View and hasn't slowed down since then. During the regular season she earned medalist honors at the Madison Invitational and the Hoosier Hills Conference Tournament before finishing second at last week's sectional.
"Paige is really focused when she's out there," Audrey Giovenco said. "If you try to talk to her before (a match), she will not really answer you. So nobody really tries to, they just kind of leave her on her own. But she's been working really hard, so I'm really happy that she's doing good."
So is Chloe Cook, who was the medalist at the Sunnyside Classic during the regular season and finished fourth individually at the Corydon Sectional.
Bramer, meanwhile, has been super steady while being the odd girl out. Although not really.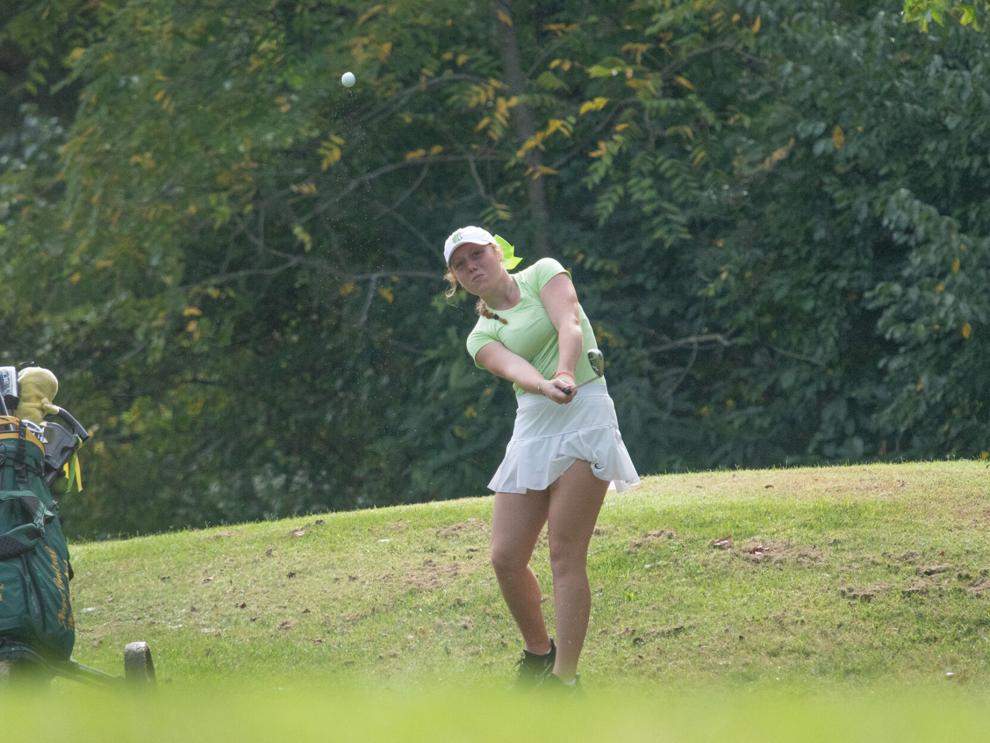 "I feel like one of the sisters. I'm not left out at all," she said. "We have a good time. We've been friends our whole lives. We used to do dance together."
Ironically Bramer's older sister, Dakota, is a classmate of Sophie Cook and Audrey Giovenco at Floyd Central. She, though, is a standout on the girls' soccer team.
"If only Dakota played golf too, that would be awesome," Sophie Cook said.
"We all kind of hang out together sometimes, so that's really fun," Audrey Giovenco added. "We've been really bonded this year because of it."
The Highlanders hope to keep the fun going at least through next weekend.
"To make it out of regionals and go to state, that's really what our goal is. That's all we're focusing on," Audrey Giovenco said.
"We hope to come and show what Floyd Central can do and get us to that next level of state, which is our goal this season," McCormick said.