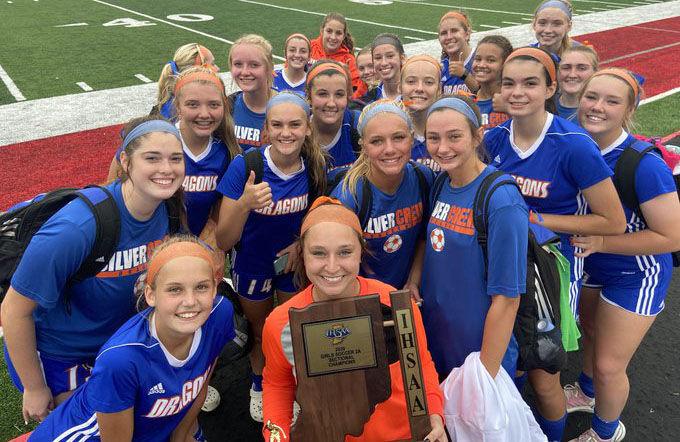 SELLERSBURG — It's been quite a turnaround for Silver Creek.
Last year the Dragons were beset by a litany of injuries in their 7-9 campaign, which ended with a 3-0 loss to North Harrison in the first round of the sectional.
This season, though, Creek has made a drastic about-face. The Dragons have rolled to a 17-1 record and last Saturday they won their third sectional title in four seasons, blanking Salem 4-0 in the Class 2A Madison Sectional final.
The 11th-ranked Dragons will take on No. 12 Northview (14-2) at noon Saturday in the second semifinal of the Jasper Regional. The host Wildcats (6-10) will face eighth-ranked Heritage Hills (18-1) in the first semi. The final is scheduled for 7 p.m. Saturday night.
"This group has gone through a lot since the beginning of last season," Creek coach Patrick Anderson said after last Saturday's victory.
The Dragons' bad luck began even before last season officially started as Anna Wright, the team's top returning player, tore her ACL in a preseason scrimmage. She missed the entire 2019 campaign. It was just a harbinger of things to come for Creek, which more resembled a MASH unit at times. In addition to Wright, Natalie Day and goalie Megan Ekart also missed significant time with injuries.
This season has been just the opposite. The Dragons have remained relatively injury-free (knock on wood if you are Anderson) while putting up impressive — if not incredible — numbers. Creek has outscored its opponents 81-10, including 35-1 during an unbeaten Mid-Southern Conference campaign.
"We faced so much adversity last year, and that has made this season so much more enjoyable. Our seniors and captains have done a great job leading this team and keeping us focused," Anderson said.
The Dragons' lone loss was a 3-0 setback at Seymour on Sept. 12. That match, however, was a turning point for Creek, according to Anderson, who decided to mix up his lineup after the defeat.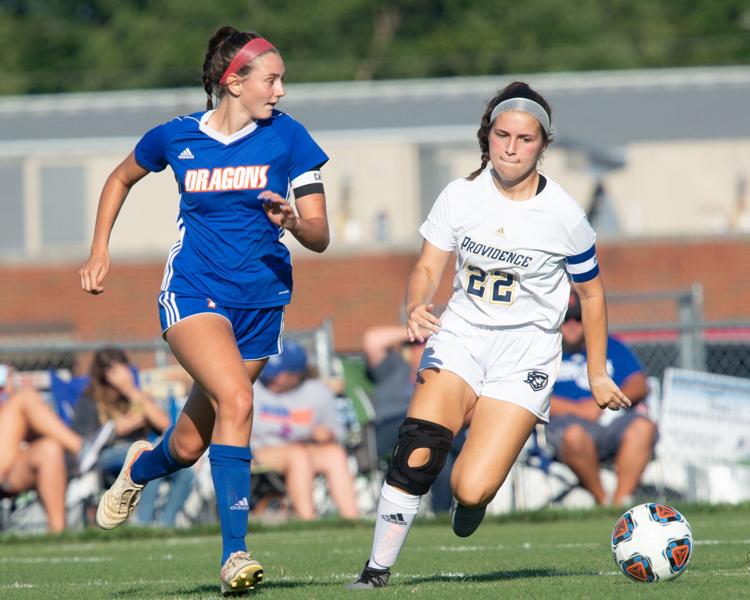 "At the beginning of the year we thought Natalie was going to be a defensive midfielder and Anna was going to be our forward," said Anderson, whose team will take a 10-match winning streak into the regional. "But once we started moving people around and trying some different positions, they worked together so well as a forward-midfielder. Natalie's the one we've moved to forward and Anna has gone to a midfielder, which is her more natural position with her speed. Those two working together, it's just very hard for a lot of teams to be able to defend, I guess that's the best word for it. It's just worked well for us."
Wright, a Western Kentucky University commit, tops the team in goals (29) and points (64) while ranking third in assists (six). Day, meanwhile, leads in assists (nine) while ranking second in goals (17) and points (43).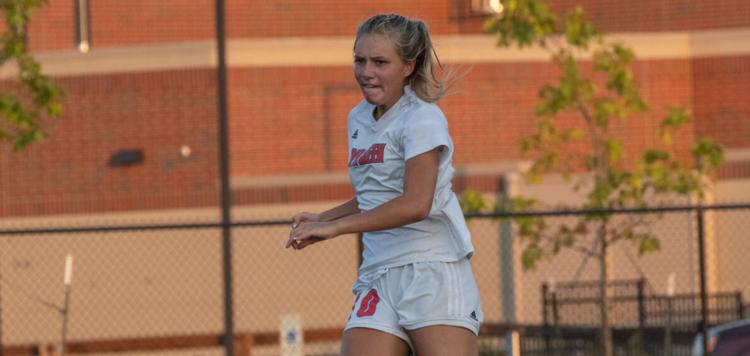 But they haven't done it alone. Sophomore Olivia Johnston has nine goals and seven assists while classmate Carley Troutman has contributed four goals and five assists. Then there's the defense, which has allowed only 0.56 goals per game, that is anchored by Ekart, who has six shutouts.
"Olivia has been playing well as a forward and then Carley as our '10,' which is our center-midfielder, she's been doing a great job of passing. Because she was our forward, we moved her back and she's been having a way bigger outcome on the game just by being able to be there and pass," Anderson said. "It's worked out really well as we've moved people around. The pieces are kind of coming together at the right time. We're hoping it'll continue."