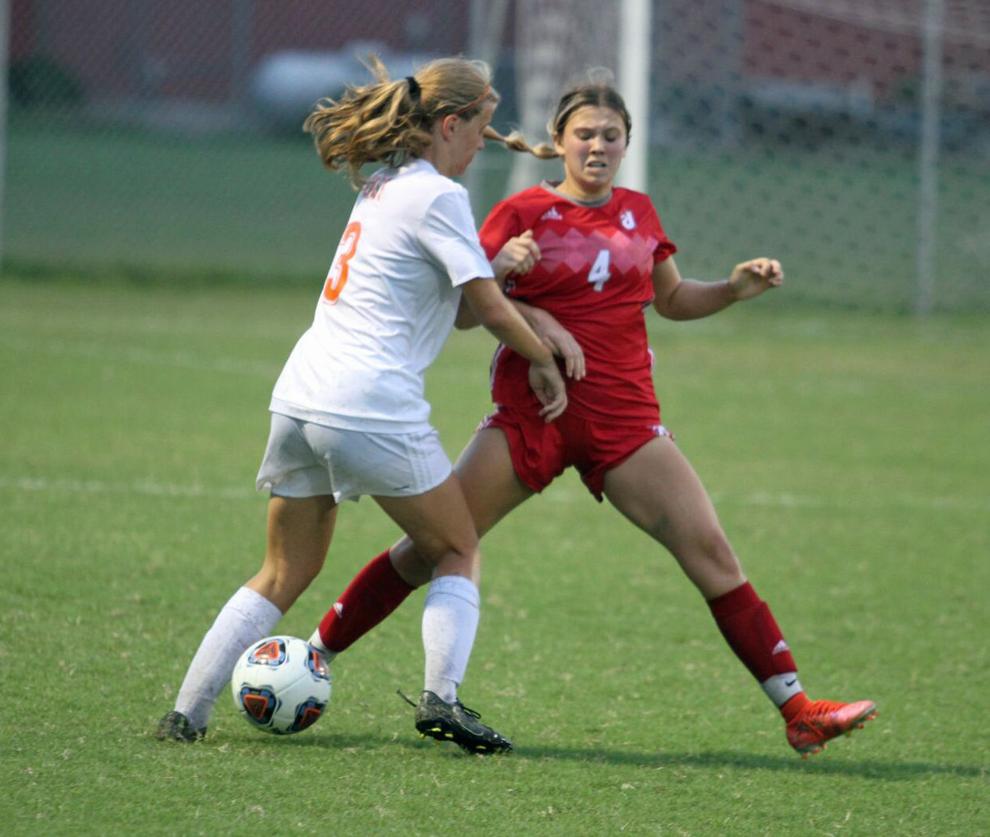 JEFFERSONVILLE — Columbus East handed the Jeffersonville its first loss of the season, and clinched at least a share of the Hoosier Hills Conference title, Tuesday night.
The visiting Olympians downed the Red Devils 3-0.
"We knew coming into this match that it was going to be a tough opponent," Jeff head coach Ahnya Evinger said of East, which came in having outscored its four previous league foes 23-0. "We prepared as best we could. Our girls went into it strong and they're still holding their heads high when they came off because they know they played well.
"For our girls to lose their first game this late in the season, it's going to be a conversation that I appreciate and value their strength of character and their dignity and the fact that they kept working all 80 minutes. That they didn't give up. That they didn't lose their pride on that field. And I am more proud of them in this game than I have been in previous games because of that."
The match was scoreless until the 29th minute, when the Olympians found the back of the net. A short time later Jeff senior goalkeeper Addison Duran hit her head on the ground while making a diving save. Duran left the match and did not return, which was just as a precaution according to Evinger. Afterward, though, Duran said she'll be ready for Thursday's Senior Night match against rival New Albany.
Sophomore Alayna Williams, who replaced Duran, allowed a pair of second-half goals.
"She stepped in and made some great saves. I think it's just her third varsity game that she's ever played in," Evinger said.
The Red Devils (8-1-1, 2-1-1) are scheduled to host the Bulldogs at 7 p.m. Thursday.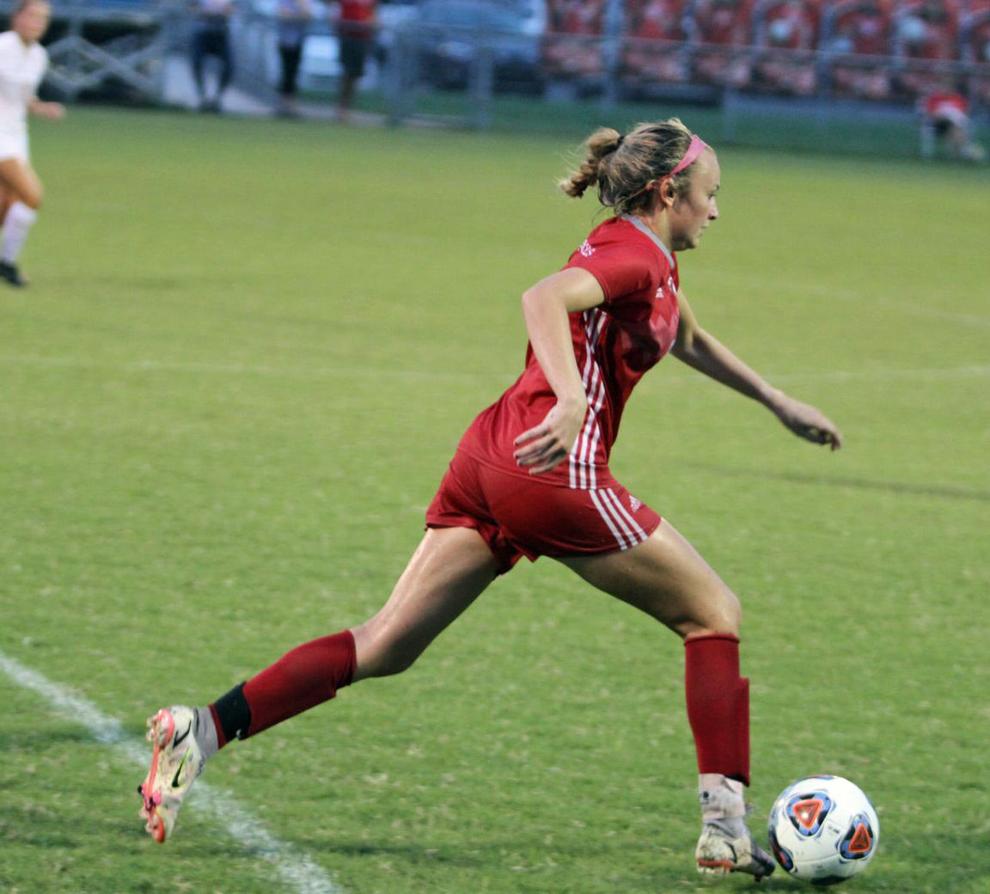 "This team is making history," Evinger said. "It's the first team to beat Providence in years. The first team to beat Silver Creek in years. And, the first team to tie Seymour, we've never beat or tied them. I'm pleased with their performance against Columbus East and I think they just showed that they're back in the competition."
PIONEERS CLIP EAGLES
CLARKSVILLE — Freshman Molly Richards had two goals and an assist to lead Class A No. 6 Providence to a 4-1 victory over visiting Louisville Eastern on Tuesday night.
Brooklyn Stemle added a goal and an assist while Regan Hinton also found the back of the net. Meanwhile, Madaleine Reed tallied two assists for the Pioneers (5-4-1), who visit Louisville Christian Academy at 7:30 p.m. Thursday.
DRAGONS DOWN LADY CATS
RAMSEY — Olivia Johnston tallied two goals and an assist to lead Class 2A No. 12 Silver Creek to a 6-0 win at North Harrison in a Mid-Southern Conference match Tuesday night.
Bella Scott added a pair of goals while Bali Hawkins and Carley Troutman had one each.
Makayla Doherty, Kaja Skoglund and Carsyn Sidebottom each had one assist apiece for the Dragons (7-2-1), who visit Christian Academy at 6 p.m. Thursday evening.
WARRIORS FALL
NEW ALBANY — Visiting Scottsburg downed Christian Academy 5-2 Tuesday night.