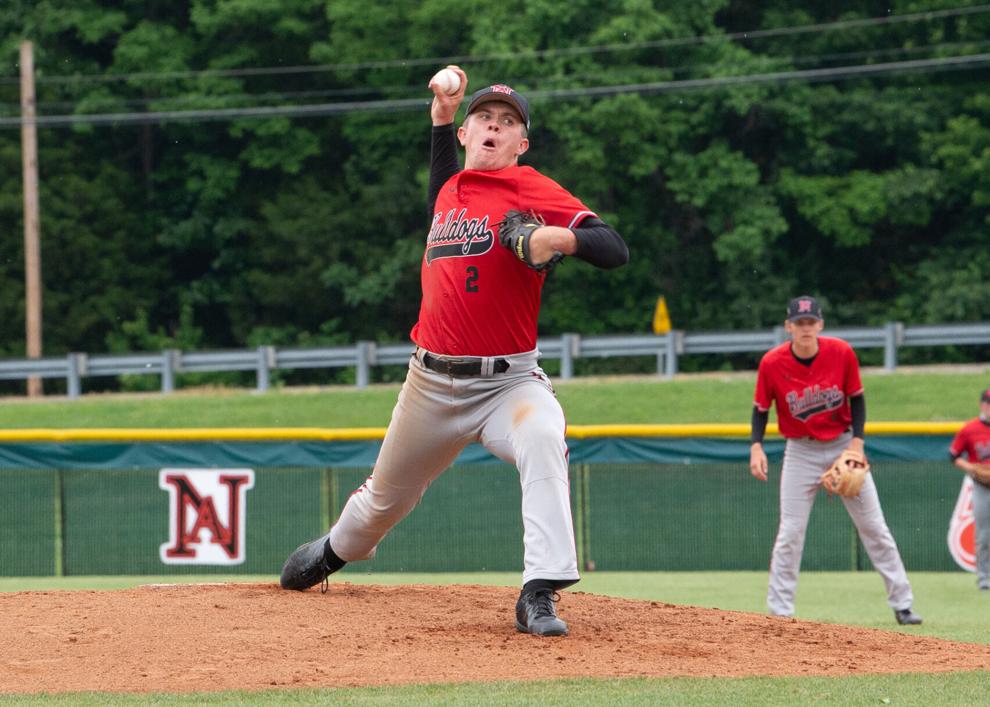 Two area players were named All-State by the Indiana High School Baseball Coaches Association on Tuesday night.
New Albany junior shortstop/pitcher Tucker Biven earned that recognition in Class 4A, as did Silver Creek junior shortstop/pitcher Dominic Decker in 3A.
Meanwhile, four other locals garnered All-State honorable mention. They were Silver Creek senior pitcher Holden Groher in 3A, Providence senior third baseman Eli Watson in 2A and Borden senior pitcher/outfielder Samuel Gasper and junior pitcher/outfielder Gavin Gentry in Class A.
Biven, who was recognized at shortstop, hit .462 with seven doubles, four triples, six home runs and 32 RBIs while scoring 42 runs for the Bulldogs, who went 24-7. On the mound, the right-hander was 5-1 with two saves and a 1.56 earned-run average. In 45 innings pitched, the University of Louisville commit recorded 66 strikeouts.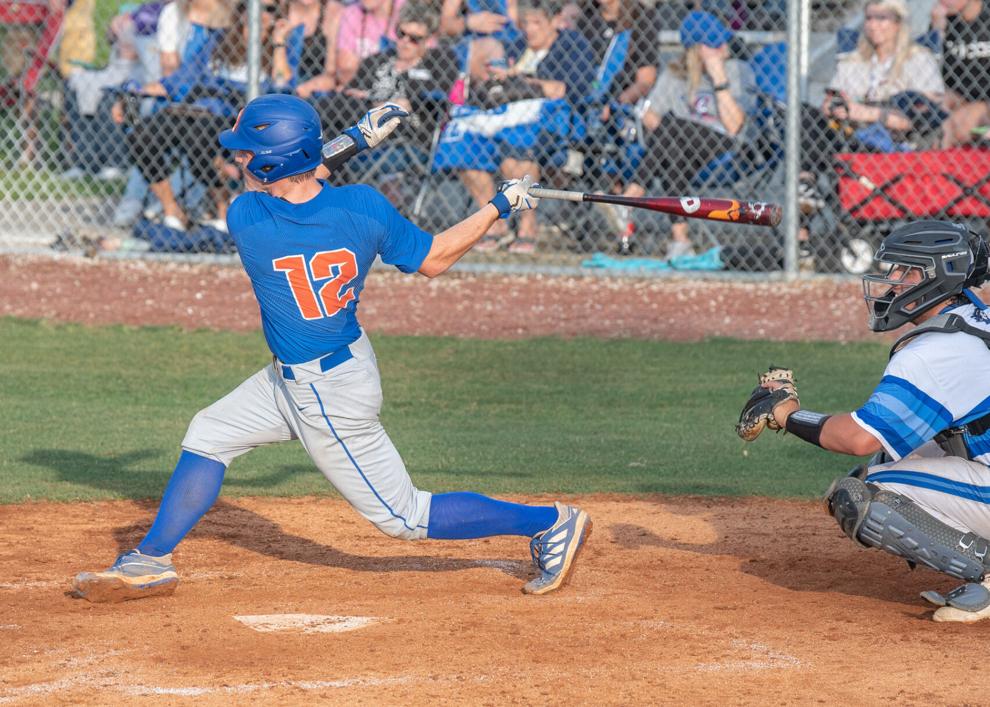 Decker, who was also recognized at shortstop, hit .410 with four doubles, three triples, one home run and 21 RBIs this past season while scoring a team-high 36 runs and steals 36 bases in 38 attempts. He also finished with a team-best .528 on-base percentage, a .540 slugging percentage and a 1.068 OPS for Silver Creek, which went 23-9-1 and lost a 2-1 11-inning game to eventual Class 3A state champion Southridge in the regional semifinals.
On the mound, Decker went 1-0 with two saves and a 1.21 earned-run average in 13 appearances. In 17 1/3 innings pitched, the recent Colorado Mesa-commit gave up four runs (three earned) on six hits while walking eight and striking out 22.
On the mound, Groher went 7-4 with a 1.07 earned-run average. Over 72 innings pitched, the right-hander allowed 16 runs (11 earned) on 48 hits while walking 35 and striking out 83. Opponents hit just .179 against him. At the plate, the Butler University-signee batted .269 with four doubles, two triples, four home runs and 23 RBIs. He also scored 25 times.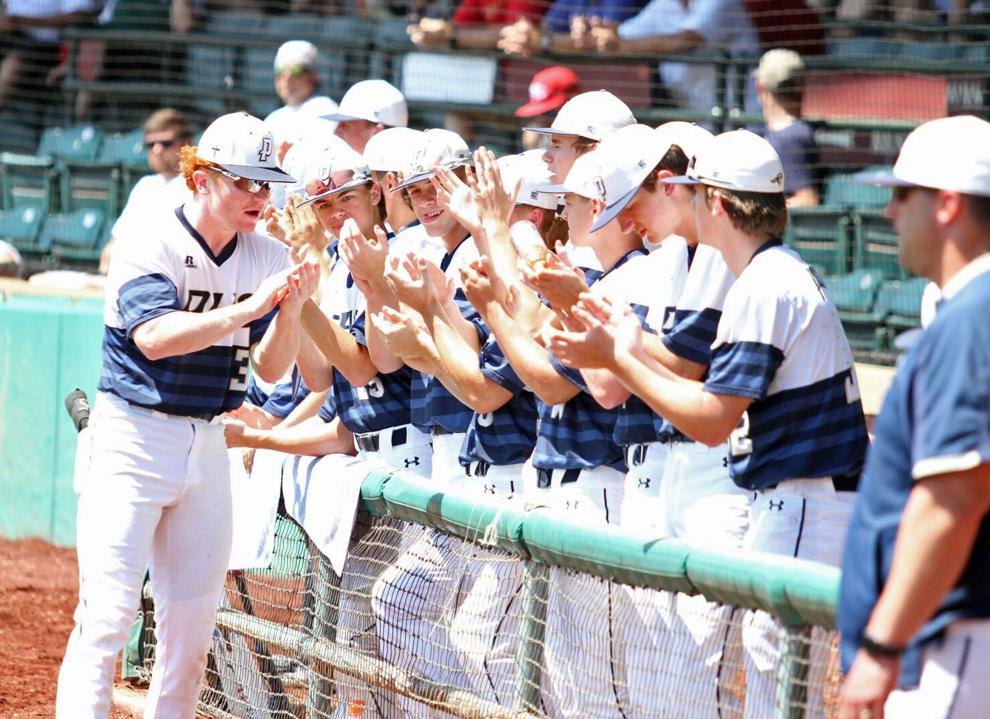 Watson hit .455 with six doubles, eight triples, six home runs and 35 RBIs in helping lead the Pioneers to the 2A state title. The Western Kentucky-signee also scored 40 runs for Providence.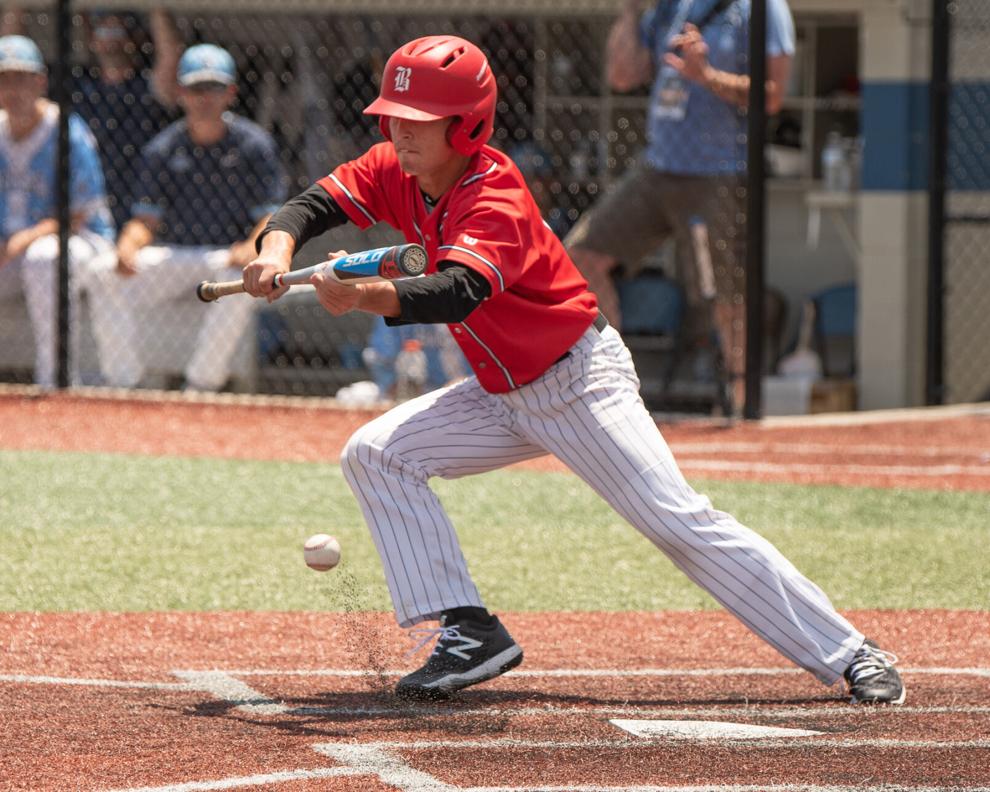 On the mound, Gasper went 7-0 with one save and a 1.05 ERA. In 46 2/3 innings, he allowed 15 runs (seven earned) on 25 hits while walking 12 and striking out 45. At the plate, he hit .318 with 28 hits, including seven doubles and a home run, while driving in 23 and scoring 30 runs. Gasper also stole 10 bases in 11 attempts.
At the plate, Gentry topped the team in batting average (.472), doubles (nine), home runs (five), runs (41) and stolen bases (20) while ranking second in RBIs (26). He also led the squad in on-base percentage (.598), slugging percentage (.741) and OPS (1.340). On the mound, he went 7-3 with one save and a 1.59 ERA in 15 appearances, including 10 starts. In 57.1 innings pitched, Gentry allowed 24 runs (13 earned) on 40 hits while walking 20 and striking out 110.
Southridge's Colson Montgomery, who was selected 22nd overall in the Major League Baseball amateur draft earlier this week, was an automatic All-State selection.
The complete teams are listed below.
IHSBCA ALL-STATE TEAMS
CLASS 4A
Pitchers: Grant Stratton (Jasper), Nate Dohm (Zionsville)
C: Hunter Dobbins (Mt. Vernon Fortville)
1B: Kaleb Kolpien (Homestead)
2B: Joel Walton (Mt. Vernon Fortville)
3B: Connor Foley (Jasper)
SS: Tucker Biven (New Albany)
OF: Carter Mathison (Homestead), Max Clark (Franklin), Tommy O'Connor (Mooresville)
Honorable mention: Evan Waggoner (Bedford North Lawrence); Austin Bode (Columbus North); Jaden Deel (Hobart); Andrew Wallace (Jasper); Jackson Micheels (Carmel); Breenen Weigert (Homestead); Jack Braun (Fishers); Tyler Walkup (Lawrence North); Quentin Markle (Westfield); Joe Huffman (Avon); Nick Mitchell (Carmel); Brad White (Andrean); Blake Herrmann (Castle); Camden Jordan (Cathedral); Sam Gladd (Columbia City); Eli Hopf (Jasper); Brody Chrisman (Zionsville); JD Rogers (Carmel); Keaton Mahan (Westfield); Gage Standifer (Westfield); Kyler McIntosh (Columbus North); Chris Gallagher (Cathedral); Carter Doorn (Lake Central); Grant Comstock (Valparaiso); Tate Warner (Fishers); Carter Gilbert (Northridge).
CLASS 3A
Pitchers: Garrett Harker (Lebanon), Luke Hyaden (Edgewood)
Catcher: Keifer Wilson (Greencastle)
1B: Brycen Hannah (John Glenn)
2B: Gavin Morris (Northview)
3B: Dalton Wasson (Heritage), Camden Gasser (Southridge)
SS: Dominic Decker (Silver Creek)
OF: Jared Comia (Hanover Central), Evan Pearce (Oak Hill), Kade Townsend (Peru), Northwood (Sergio Lira Ayala)
Honorable mention: Jacob Loftus (Peru); Xavier Nolan (FW Bishop Dwenger); Aidan Hardcastle (Oak Hill); Cameron Sater (Edgewood); Riley Western (Western); Brody Whitaker (Greencastle); Nick Sutherlin (Greencastle); Jack Moroknek (Brebeuf); Landon Carr (Northview); Kameron Salazar (Wawasee); Damien Gudakunst (Leo); Connor Schmiedlin (Culver Academies); Jacob Pruitt (Yorktown); Zach Forner (Madison); Andrew Dutkanych (Brebeuf); Mitchell Dean (Western); Holden Groher (Silver Creek); Bret Matthys (Hanover Central); Trey Reed (Washington); Coley Stevens (Leo); Peyton Olejnik (Hanover Central).
CLASS 2A
Pitchers: Owen Willard (Eastside), Brady Linkel (South Ripley)
C: Joel Kennedy (Monroe Central)
1B: Parker Allman (Lapel)
2B: Alex VanWinkle (Union County)
3B: Gavin Lash (Wapahani)
SS: Landen Southern (Clinton Prairie)
OF: CJ Richmond (Park Tudor), Dane DuBois (Cascade), Andrew Wiggins (Heritage Christian)
Honorable mention: Gavin Gleason (Delphi); Brayden Stowe (Perry Central); Aidan Roach (Cascade); Drew Murray (Boone Grove); Andrew Shepherd (Mitchell); Snyder Pennington (Eastern); Eli Watson (Providence); Aidyn Coffey (Monroe Central); Darien Pugh (Cascade); Gavin Noble (Wapahani); Chase Long (Delphi); Caleb Henderson (Wapahani); Gabe Eslinger (Linton-Stockton); Adam Besser (South Adams); Dominic Anderson (Hagerstown); Josh Pyne (Linton-Stockton); Khal Stephen (Seeger); Bryce Deckman (Monroe Central); Wyatt Blinn (Cascade).
Class A
Pitchers: Garrett Stevens (Bethesda Christian), Luke Leverton (Seton Catholic)
C: Mo Lloyd (Southwood)
1B: Alex Farr (Southwood)
2B: Ethan Bock (Fremont)
3B: Ethan Wendling (Southwestern Shelby)
SS: Brett Sherrard (Bloomfield)
OF: Nolan Harris (Clay City), Landon Cole (Rising Sun), Evan Price (Rossville)
Honorable mention: Pierson Barnes (Riverton Parke); Nick Miller (Fremont); Nick Swartzentruber (Barr-Reeve); Riley Schebler (Oldenburg Academy); Kyle Swartzentruber (North Daviess); Jordan Jones (Southwestern Shelby); Aaron Wagler (Barr-Reeve); Kameron Colclasure (Fremont); Joey Spin (Caston); Andrew Oesterling (Oldenburg Academy); Mason Yentes (Southwood); Jake Moynihan (Seton Catholic); Cayden Gothrup (Daleville); Samuel Gasper (Borden); Gavin Gentry (Borden).