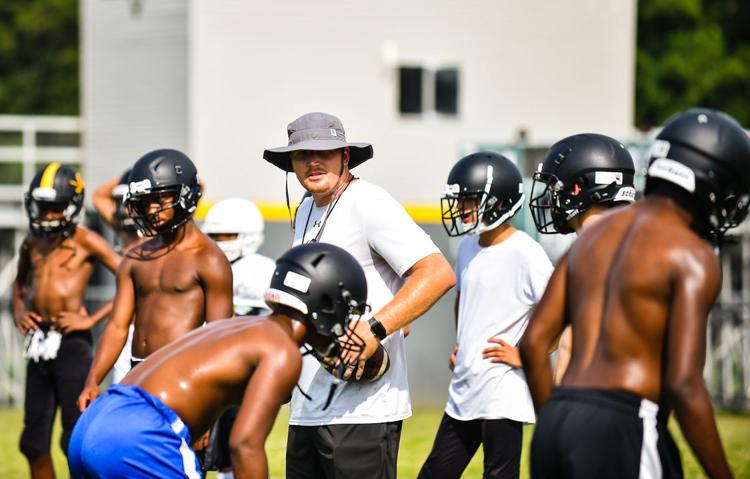 CLARKSVILLE — When Justin Boser looks back on all of the men he has called "Coach" in his life, there's one that stands above the rest.
It's the man he also called "Dad."
"There's other coaches, obviously, in my time growing up that had an impact on me, but none as big as him," the third-year Clarksville coach said Thursday afternoon. "He's why I am a coach."
Wednesday, Justin Boser laid his father, Jon, to rest. He was 53.
Jon Boser coached middle school and high school sports for nearly 20 years in Central Indiana, mostly at Noblesville and Warren Central.
"He was an all-around good person and great coach," the younger Boser, 31, said.
Justin Boser was born when his father was still playing football at Anderson University. Immediately after graduating, and with a business degree en tow, the elder Boser got into coaching.
"He coached middle school football, basketball and track for 13 years, and I was there right next to him for all of that," Justin Boser, whose team will host Silver Creek at 7 p.m. tonight, recalled. "I grew up right next to him."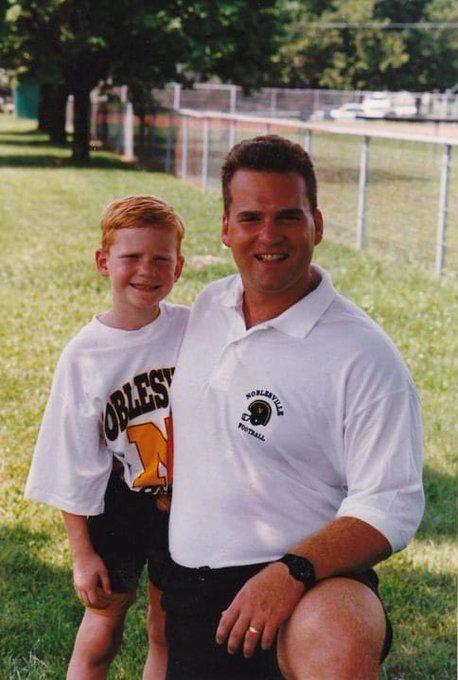 Jon Boser went on to be an assistant coach at Noblesville and Warren Central high schools, with a one-year stint at Hamilton Heights (during Justin's senior season) mixed in there.
"He could've taken a (Class) 2A or 3A (head) coaching job if he really wanted it. ... He was always a teacher's aide, or the in-school suspension guy. He had a business degree and he didn't have a teaching degree. Had he really wanted it, he could've gone after it," Justin Boser said. "But he might've looked at it like, it would've been hard for him to do the things he did for my sister and I, as far as our travel baseball, travel volleyball, my sister did gymnastics, she did softball, I did hockey, baseball and he made me run track one year. ... He was always there."
When Justin got the head-coaching job at Clarksville, Jon became a fixture at Generals' games. He was there to see Clarksville end its 46-game losing streak last August. And to see the Generals' 14-8 loss to Providence in the sectional, which ended their three-win campaign — their most victories since 2014.
Jon and Linda, his wife of 33 years, moved to the Louisville area over the summer. However, the elder Boser never got to see Clarksville play in 2020.
"He hadn't been able to come to a single game this year. He went in(to the hospital) the Thursday before (the season-opener against) Scottsburg, and never got out," Boser said. "These five games that he's missed are probably pushing half of what he ever missed in my entire life.
"The last thing that he saw was, he drove up to Switzerland (County) and watched (us scrimmage) from the parking lot because we couldn't have any fans in there."
Jon Boser missed watching his son's team get off to its best start in 13 years, thanks to wins over Scottsburg, Eastern and Providence. He died Saturday morning, less than 12 hours after Clarksville's 51-14 loss at Salem. He was buried Wednesday.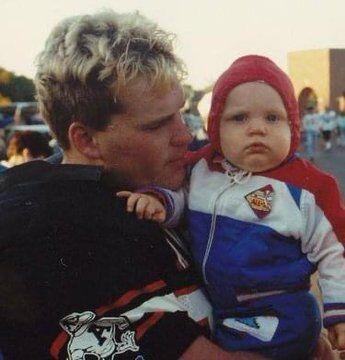 "I couldn't even hit on all the memories yesterday, so many different things were flooding through my head," Justin Boser said Thursday. "Then today I sat down and click on Facebook and the first thing that pops up is an ex-player who says he was recently moving and he found some old pictures. The first picture he opens up is him and my dad walking from the high school to the game field on a Friday night, and he just talked about how he was the best coach he had. So that immediately took me to tears."
That's one of the reasons why Justin Boser decided to follow in his father's footsteps and become a coach.
"That's all pretty much a tribute to him and how I saw him treat others and take care of his players. There was nothing too small, nothing too big, for him to do for any of his players any time," Boser said.
Now, Justin Boser is hoping to carry on his father's legacy.
"It was quite the scene yesterday. I had probably close to 20 of our current players came and then I had another four or five who played for me the first two years here that had graduated who came. Then there were another handful on the phone over the last week who were reaching out and letting me know the impact that I've made on them. ... It just let's you know you're doing something right," Boser said. "It's not always going to be about the wins and losses."