CLARKSVILLE – Over the past four and a half seasons a victory has eluded the Clarksville program — a 45-game losing streak that second year coach Justin Boser and his improving Generals look to end in 2019.
Boser knows that wins don't just happen, they start with a winning mindset, a culture that he's trying to build in his second season as head coach.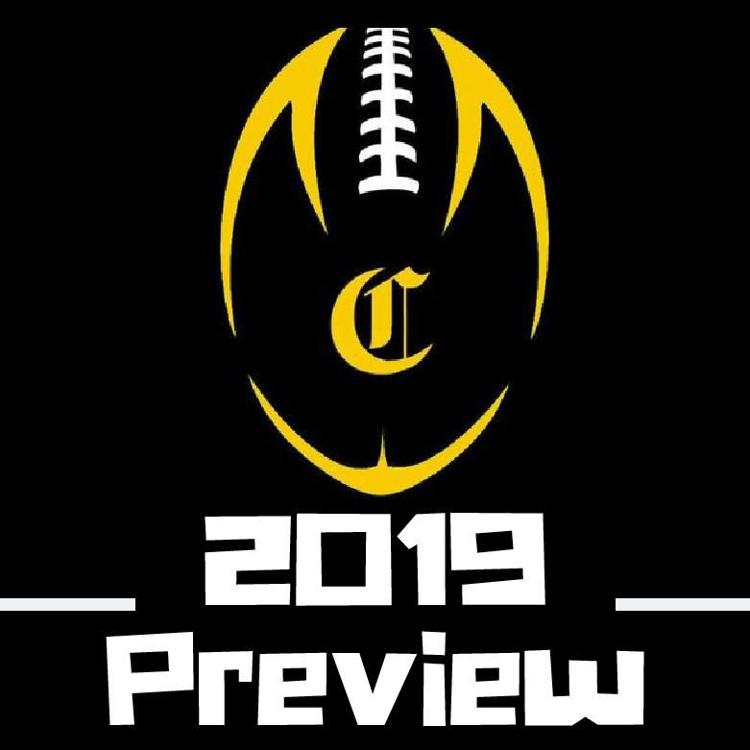 "The wins will come when you put in the work at practice," said Boser, adding that hard work, combined with the discipline his staff demands, is helping the Generals turn that corner.
That hard work and discipline, along with the talent and depth that Boser is starting to see in his team, make winning a real possibility this season.
"It's been a tough go," Boser said of getting players to sign up, "but we're starting to see numbers, there's still excitement at the school."
Boser's first season may have been winless, but the Generals came close to ending the streak – and he's building on that.
"They're real interested," he said of his players. "They want to give it a go, they see the talent back this year."
Talent will be a key if the hard work and discipline is to pay off in the win column, and the Generals have players that could see the field with just about any program in the area.
Junior quarterback Keyshawn Minor (5-10, 170) is a relative newcomer to the Generals and Boser has high hopes that Minor's talent will spark the offense.
"He's someone I don't have to spend time with on his technique," Boser said of Minor.
Minor will have a nice contingent of receivers at his disposal, including seniors Kohe Quarles and Bobby Cummings and sophomore Michael Nash.
Complementing the passing game will be junior running back Dae'von Fuqua, whose speed will help get the rushing yardage so necessary to the ball control that is utilized in the Mid-Southern Conference.
None of this is possible without a solid offensive line – and the Generals have been working on that since Boser took the job. Dedication in the weight room has been key.
"We need to get movement up front," Boser said of his offensive line. "That'll open up space for our running backs and give Keyshawn time to throw the ball."
Senior center Konner Sowers (5-6, 211) will anchor the line as a four-year starter. He will be joined by juniors Sam Stewart and Larry Spaulding and senior Clayton Aranda.
"The biggest thing about this team is we've bonded," said Aranda. "We're close, we're passionate about winning."
Aranda knows that in Boser's second season the Generals will be more cohesive on the offensive line.
"We're older now and our protection is better," said Aranda.
Defensively, the Generals will employ a three-man front and look to use speed on the corners to disrupt opposing offenses. Senior defensive end Reece Hughes (6-0, 187) looks to be one of those players who spends a lot of time in the opposing team's backfield.
"We have a lot more [defensive] schemes," said Hughes. "Last year was a bit more simplified."
All of this means that the Generals are looking to build on what they learned in Boser's first season – with more talent.
"The strength of our defense is we'll be athletic," said Boser.
But fatigue can counter all of that talent and discipline. Fading in the fourth quarter has been a problem for a team that lacked depth in the past, and while it may not look it on the sideline, the Generals will be deeper.
"We don't necessarily have more numbers, but we have more depth," said Boser. "We're trying for fewer players on both sides of the ball."
Ultimately, it comes back to getting that first win – the moment that changes the trajectory of the program.
"The change for us started last season," said Boser. "Changing expectations."
Boser has an expectation that wins are coming for his program – and it's something his players expect as well.
"It'd feel great," said Hughes, "once we get that first win."
Then Hughes added a caveat.
"It depends on how we come together as a team."