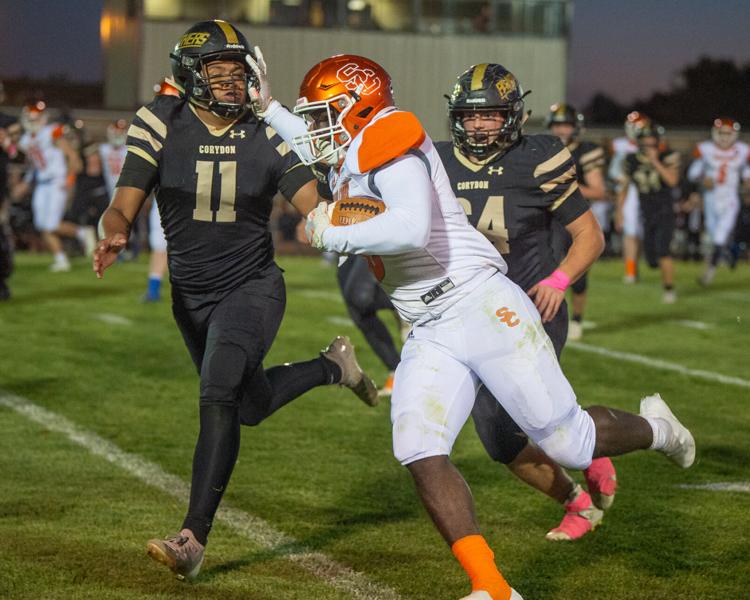 CORYDON — It wasn't a perfect game. However, it was a good way to finish off a perfect season.
Class 4A No. 10 Silver Creek rolled up 557 yards of total offense — including 508 on the ground — en route to a 49-19 win over host Corydon Central in a Mid-Southern Conference clash Friday night. The victory capped off the first undefeated regular season for the Dragons, who revived their program 10 years ago.
The game was tied 7-all at the end of the first quarter and 13-all in the second before Creek (9-0, 8-0) took control, scoring 36 of the next 42 points.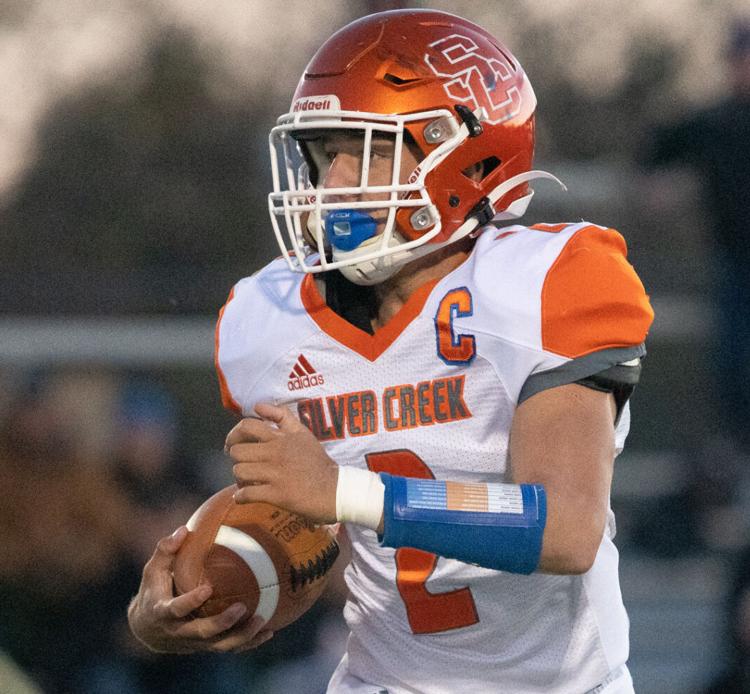 "It was ugly early. We kind of made some uncharacteristic mistakes and came out a little bit flat," said Dragons coach Dave Papenhaus, whose team finished with four turnovers. "But we ran for over 500 yards and held them to 200 defensively, so it's hard to knock it too hard."
Senior Ben Landers ran for 243 yards and three touchdowns while also hauling in a TD reception. Also for Creek, sophomore LaShun Mays Jr. rushed for 114 yards and two scores while Trey Schoen ran for 75 yards and a score.
"Ben, he had a great game tonight, the offensive line played great and LaShun had some great blocks. It's kind of the same old song and dance every week," Papenhaus said.
Landers got the Dragons on the scoreboard first with a 19-yard touchdown run 4 minutes, 59 seconds seconds into the game. The Panthers answered with a scoring drive that ended with Anthony Martin's 7-yard TD run to knot it at 7.
Landers capped off another Creek drive with a 3-yard touchdown run, before the point-after kick was blocked. Once again Corydon countered with another TD drive, tying the game on Tyler Fessel's 4-yard pass to Koleton Kaiser. The Panthers' PAT failed and the game was tied 13-all with 6:29 left in the first half.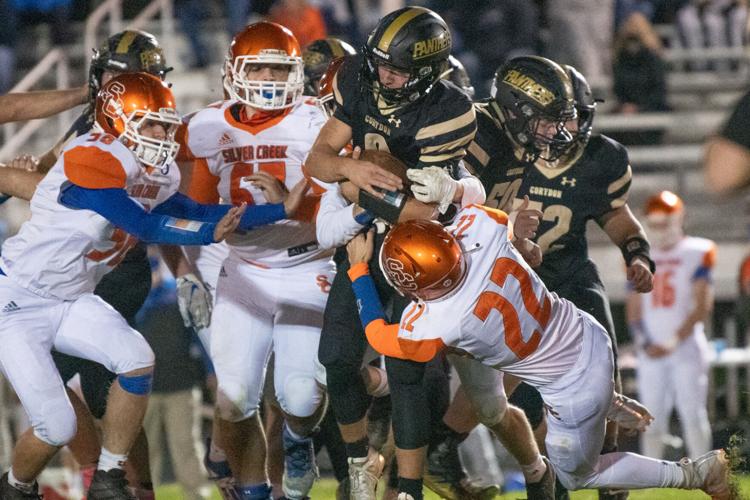 Landers' third touchdown run of the game, this one for 38 yards, put the Dragons ahead to stay with 4:27 to play in the second quarter. Dylan Meyers' two-point conversion pass to Zach Zimmerman made it 21-13.
Later in the period, Meyers threw a 9-yard TD to Landers as Creek boosted its lead to 28-13. Corydon's Chandler Money returned the ensuing kickoff 77 yards for a touchdown to pull the Panthers within nine with 2:03 left in the half.
Creek, however, recovered the Panthers' ensuing onside kick and used the short field to its advantage, driving for a quick score. Mays' 6-yard touchdown run put the Dragons up 35-19 at the break.
It was academic after that.
Neither team scored in the third quarter, but Creek tacked on a pair of TDs in the final frame. Mays ran for a 7-yard score, then Schoen broke free for a 66-yard touchdown with 2:39 to play. Then the celebration was on for the Dragons.
"It's been an amazing trip, especially with so much uncertainty throughout the season, just the unknown of if we were going to get to play on Friday each week," Papenhaus said. "But we took care of ourselves. The kids did a good job of following all the protocols we had for them. I'm just really proud of the kids with how they've managed themselves this season."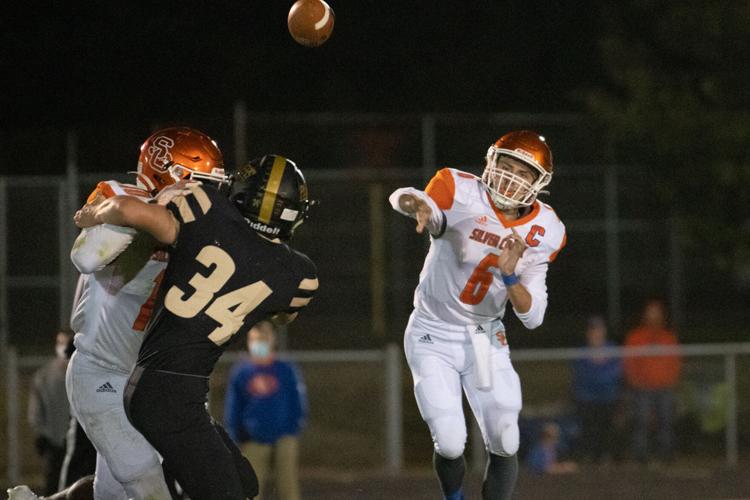 Now Creek turns its focus to the postseason.
The Dragons will host No. 4 East Central (7-2), which was beaten 34-27 by Indianapolis Roncalli on Friday night, next Friday night in the first round of Sectional 23.
"It's a big one," Papenhaus said. "East Central's been a great team and a great program for a lot of years. That's one of the programs that we aspire to be like. They play a tough, physical brand of football and we feel like we play a tough, physical brand of football too.
"It's going to be a slugfest next week and we're going to bring everything that we've got."