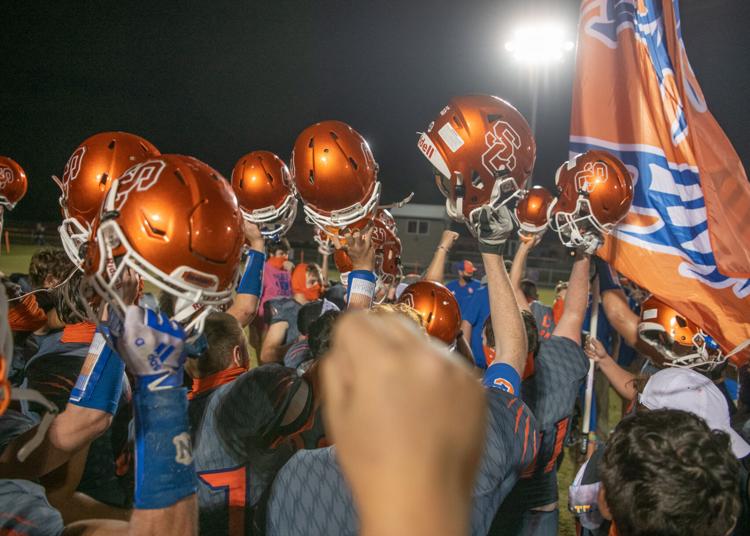 Now that Silver Creek has clinched the Mid-Southern Conference title, there's one thing left for the Dragons to do — finish the regular season undefeated.
Class 4A No. 10 Silver Creek (8-0, 7-0) will try to do just that tonight when it visits MSC-rival Corydon Central (5-2, 4-2) in its regular-season finale. Kickoff is scheduled for 7 p.m. in the first state capital.
The Panthers likely won't be a pushover. Corydon comes in having won two straight, including last Friday's 57-30 win at Clarksville, and four of its last five games. The Panthers are averaging 34.1 points per game and have scored at least 41 points in four of their five victories.
"Corydon is big and strong up front. We haven't seen a spread offense like theirs in a few weeks, so I am excited to see how we respond defensively," said Silver Creek coach Dave Papenhaus, who was named the Colts/NFL Coach of the Week on Monday.
The Panthers also have allowed the second-fewest points (105) in the MSC this season.
"Their defense is aggressive and runs to the football well," said Papenhaus, whose team has allowed the fewest points in the league (63). "We have to establish our run game early to have success."
Below is a quick look at the other six games involving area teams tonight.
Clarksville (3-5, 2-5) at North Harrison (5-3, 4-3), 7 p.m.: The Generals will try to end their four-game losing streak when they visit the Cougars, whom they beat 62-60 last year.
North Harrison features bell cow running back Aaron Nevil. The senior leads Class 3A in rushing yards (1,539) and rushing yards per game (219.9). Stopping him, or at least slowing him down, will be the big goal for the Generals, who have allowed an average of 60.3 points to their opponents over the last four weeks.
Eastern (0-7, 0-6) at Charlestown (2-6, 2-5), 7 p.m.: The Pirates also look to end a four-game losing streak when they host the winless Musketeers.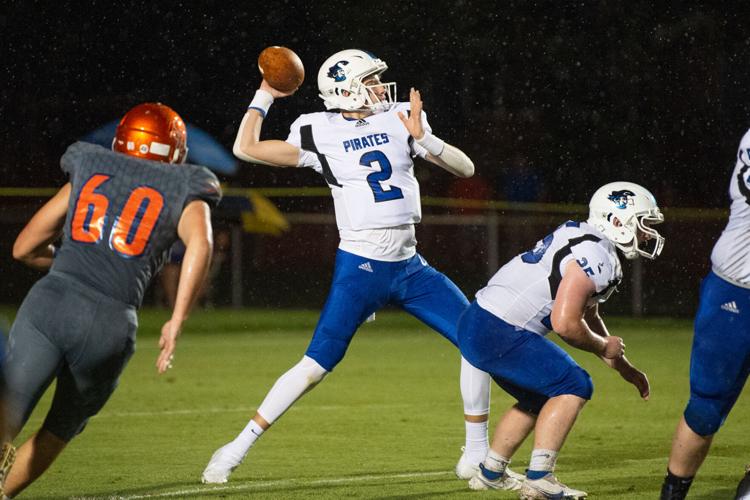 Charlestown will try to build off last week's overtime loss at Salem. In that game the Pirates' passing game broke out as quarterback Chase Benner threw four touchdowns to Matthew Henning. Charlestown, however, only gained 74 yards on the ground. The Pirates will likely aim for a more balanced attack tonight.
Seymour (3-5, 3-2) at Floyd Central (6-2, 4-1), 7 p.m.: The Highlanders look for their third straight win when they host the Owls, who have lost three in a row. Floyd, which is averaging 45.7 points in its wins, will be trying for its second 7-2 regular season in a row.
"(We need to) execute and finish the season strong," Highlanders head coach James Bragg said. "Defensively, we must tackle better. Offensively, we must complete the deep ball and get a vertical push with our offensive line."
Speaking of Floyd's passing game, senior quarterback Tristan Polk has completed 67 percent of his throws this season for 1,182 yards and 13 touchdowns against only two interceptions.
Jeffersonville (2-5, 1-4) at Bedford NL (2-6, 2-3), 7 p.m.: The Red Devils will try to carry over the momentum from their win at Jennings County last week when they visit the Stars, who have lost four in a row and are 0-4 at home this season.
BNL, though, has won three in a row against Jeff, including last year when the Stars scored 23 unanswered points in the second half to beat the Red Devils 23-20.
New Albany (5-2, 3-2) at Jennings County (1-7, 0-5), 7 p.m.: The Bulldogs look for their third straight win when they visit the Panthers, who are winless in HHC play. Jennings is averaging only 11.9 points per game this season.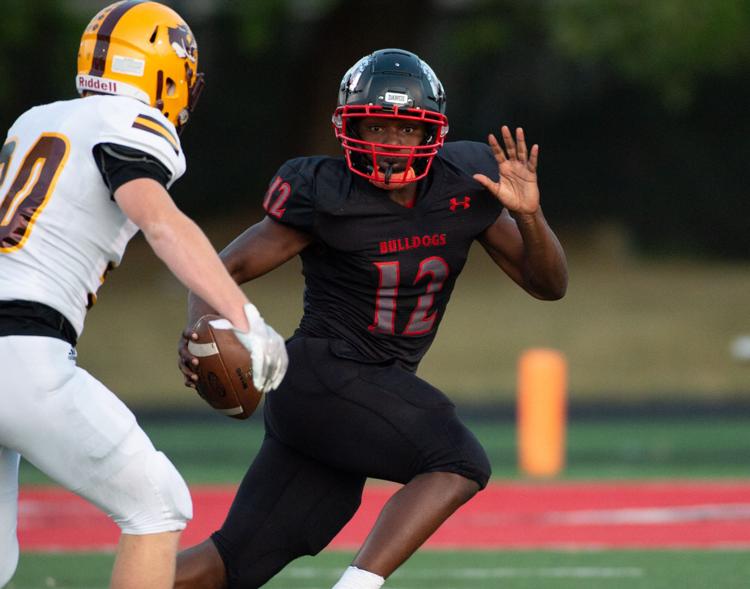 "Jennings County has a multiple offense that will be challenging for us. We need to line up and run to the ball and tackle well this week," said New Albany coach Steve Cooley, whose team is averaging 35 points per game while yielding 37.9. "Their defense is multiple with a lot of pressures, so we will have to be able to pick up all of their pressures. It's another opportunity to try and go 1-0. We are happy to be playing and hope to finish the regular season strong."
Sophomore inside linebacker Avarian Chambers tops the 'Dogs with 79 tackles this season.
Linton-Stockton (5-3) at Providence (3-4), 7:30 p.m.: The Pioneers will try for their third consecutive win — and to reach the .500 mark — tonight, when they host the Miners.
Linton-Stockton, which has scored at least 50 points in two of its last three games, is led by quarterback Hunter Gennicks. The sophomore averages 85.9 passing yards and 64 rushing yards per game. He's also thrown 11 touchdowns and run for nine.
"We are looking to take the momentum of two wins in a row into this game," Providence coach Daniel McDonald said. "Linton-Stockton is a very good football team. They are big up front, and their scheme is sound. Their backs have excellent vision, and they run hard. Defensively, their ability to clog gaps is impressive, and they play very soundly in the secondary. We are going to have to execute our gameplan to perfection."
The Pioneers have had plenty of success running the ball in recent weeks. Senior running back Jeremy Gettelfinger has averaged 180.7 yards on the ground over the last three games while senior quarterback Jaxon Murphy has averaged 79.7 while running for five TDs in that same time frame.