FLOYDS KNOBS — Zen Michalski has called an audible.
The Floyd Central senior standout offensive lineman, who committed to the University of Louisville in April, announced Monday night that he is reopening his college recruitment.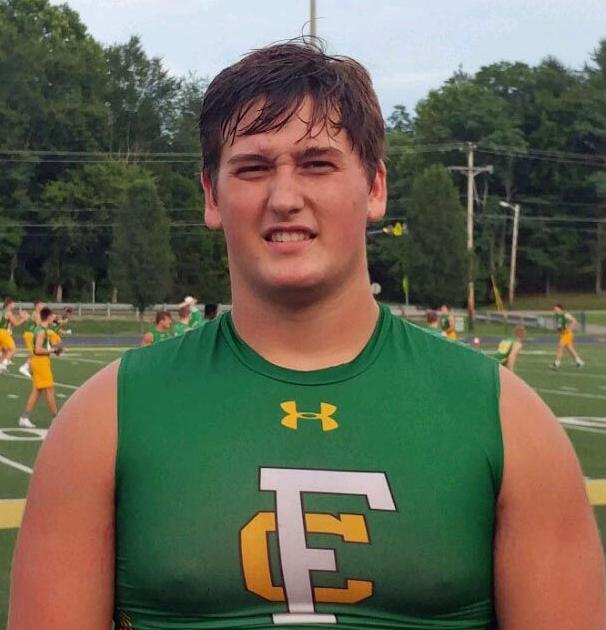 "Before I say anything I would like to thank my Coaches at the University of Louisville for absolutely everything they have ever done for me, building me as a man and a player over these last few months and extending me an offer to play for my hometown. I would also like to thank all of the Louisville fans that have supported me in everything for the past few months and hope everyone understands and respects my decision. With that being said after long thought and consideration with my family I have decided to Decommit from the University of Louisville and reopen my recruitment," Michalski wrote in a statement he posted on his Twitter page, along with four words. "PLEASE RESPECT MY DECISION."
The 6-foot-6, 288-pound Michalski had an meteoric rise after last season and began receiving interest and scholarship offers from several Power 5 schools before casting his lot with the Cardinals in the spring. However, he's been receiving even more attention since the start of this season.
Michalski received a scholarship offer from Ohio State on Sept. 8, then eight days later he was elevated to a four-star recruit nationally by 247Sports. More recently, he received offers from Florida State and Penn State.
Michalski and his teammates are coming off a 35-7 loss to Hoosier Hills Conference powerhouse Columbus East this past Friday night.
We also called an audible with the Southern Indiana Tuesday Morning Quarterback this week following Monday night's breaking news of Michalski's change of heart. So without further ado let's look back at the news and notes from the local high school weekend that was, as well as look ahead at what's to come.
PLAYER OF WEEK 6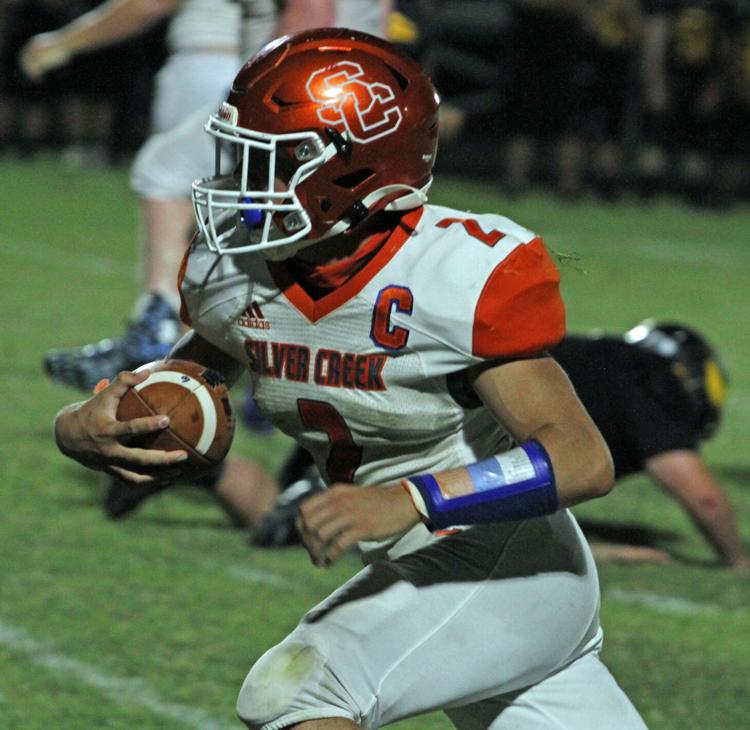 Ben Landers (Silver Creek): The senior accounted for four touchdowns in the Dragons' 70-0 win at Clarksville on Friday night. He ran nine times for 122 yards and three touchdowns (31, 14, 22) and also had three receptions for 42 yards and another score. Oh by the way, he also ran in a two-point conversion to score 26 points on the night.
GAME BALLS
Carver Hoffman (Silver Creek): The sophomore came off the bench and ran six times for 114 yards and two fourth-quarter touchdowns in the Dragons' 70-0 win at Clarksville.
Robert Lamar (Clarksville): The sophomore ran 24 times for 110 yards in the Generals' 70-0 loss to Silver Creek.
Deven Lukes (Charlestown): The junior ran for 139 yards and two touchdowns in the Pirates' loss at Scottsburg.
Dylan Meyers (Silver Creek): The senior quarterback completed 7 of 8 passes for 81 yards and two touchdowns and also ran for another score in the Dragons' big win at Clarksville.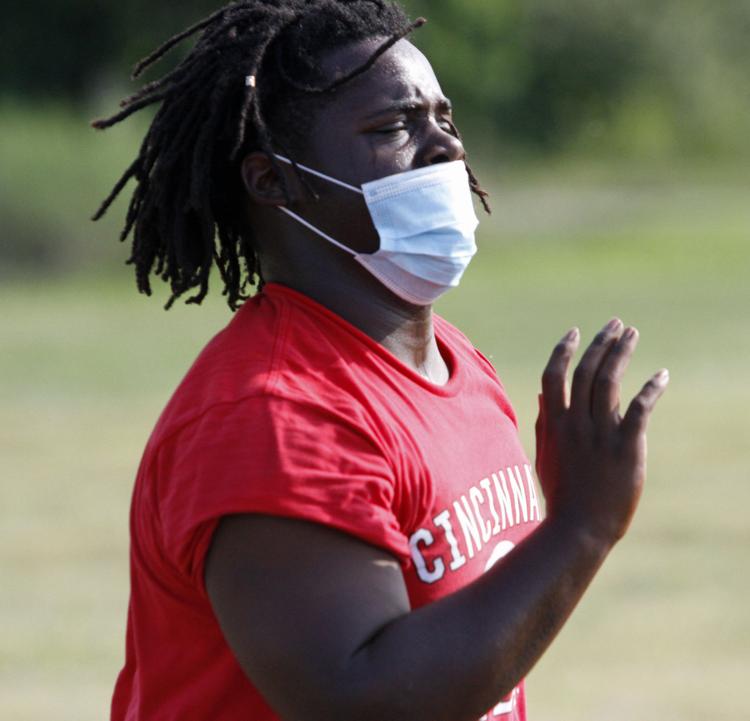 Kendrick Peyton (Rock Creek): The junior middle linebacker tallied 11 tackles, including 10 solo stops and a sack, and an interception in the Lions' 27-6 loss to visiting Switzerland County on Friday night.
Wenkers Wright (Floyd Central): The senior ran for 172 yards in the Highlanders' 35-7 loss to Columbus East.
WEEK 7 LOOK-AHEAD
Corydon Central (3-2, 2-2) at Charlestown (2-4, 2-3), 7 p.m.: The Pirates look to rebound from their loss at Scottsburg when they host the Panthers.
North Harrison (4-2, 4-2) at Silver Creek (6-0, 5-0), 7 p.m.: The Dragons try to stay perfect on the season, and in Mid-Southern Conference play, when they host the Cougars.
Clarksville (3-3, 2-3) at Brownstown Central (4-1, 3-1), 7 p.m.: The Generals try to rebound from their big loss to Silver Creek when they visit the reigning MSC champs.
Providence (1-4) at Mitchell (1-3), 7 p.m.: The Pioneers look to bounce back from their 35-28 loss at Louisville Holy Cross when they visit the Bluejackets.
Jennings County (1-5, 0-3) at Floyd Central (4-2, 2-1), 7 p.m.: The Highlanders look to rebound from their loss to East when they visit the Panthers.
Madison (2-4, 1-2) at Jeffersonville (1-4, 0-3), 7 p.m.: The Red Devils look to open revamped Blair Field on a positive note when they host the Cubs.
New Albany (3-2, 1-2) at Seymour (3-3, 3-0), 7 p.m.: The Bulldogs will try to hand the Owls their first league loss when they visit Seymour.