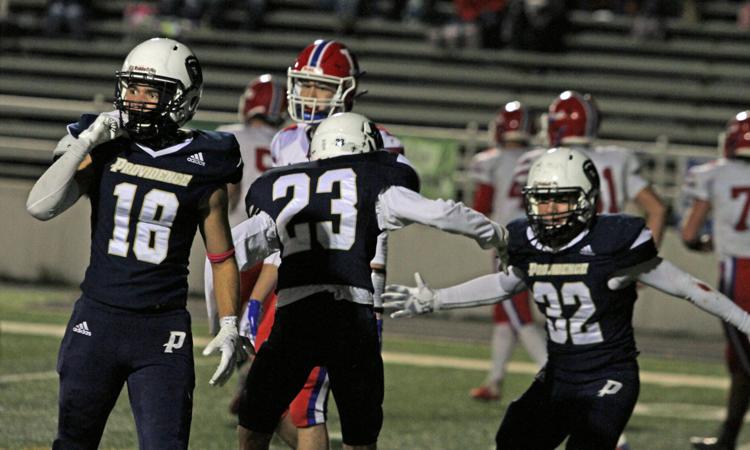 CLARKSVILLE — A stalwart defensive effort for much of the game couldn't overcome a lackluster offensive showing, as visiting Linton-Stockton topped Providence 27-7 in the regular-season finale for both Friday night at Murphy Stadium.
First-year coach Daniel McDonald now looks to regroup as the Pioneers prepare for postseason play next week.
"We're going to try and build on the positives this week," he said. "We're going to fix our mistakes."
The Miners' defense more than matched that of the Pioneers (3-5). Still, Linton-Stockton (6-3) led just 7-0 at halftime and 13-7 early in the fourth quarter.
"They played really physical against us," McDonald said. "We got a taste of physical football."
Midway through the third quarter, the Pioneers had managed just 20 plays from scrimmage for minus-6 yards of total offense. That translated into no first downs, no points and no chance of winning. Trailing 13-0 with time running out in the third quarter, all of that changed.
Facing third-and-7 near midfield, Providence senior quarterback Jaxon Murphy rolled right, faked a pass and rambled for 12 yards. It was the longest gain of the game, to that point, for Providence and netted a much-needed first down. Moments later senior running back Jeremy Gettelfinger followed that with a 26-yard run to the Miners' 13 as time ran out in the third quarter.
Five plays later, Murphy scored from 1-yard out. Senior Nathan Striby's point after kick made it 13-7 with 10:52 left in the game.
However that drive, combined with some good work on defense, could give Providence some positives moving forward.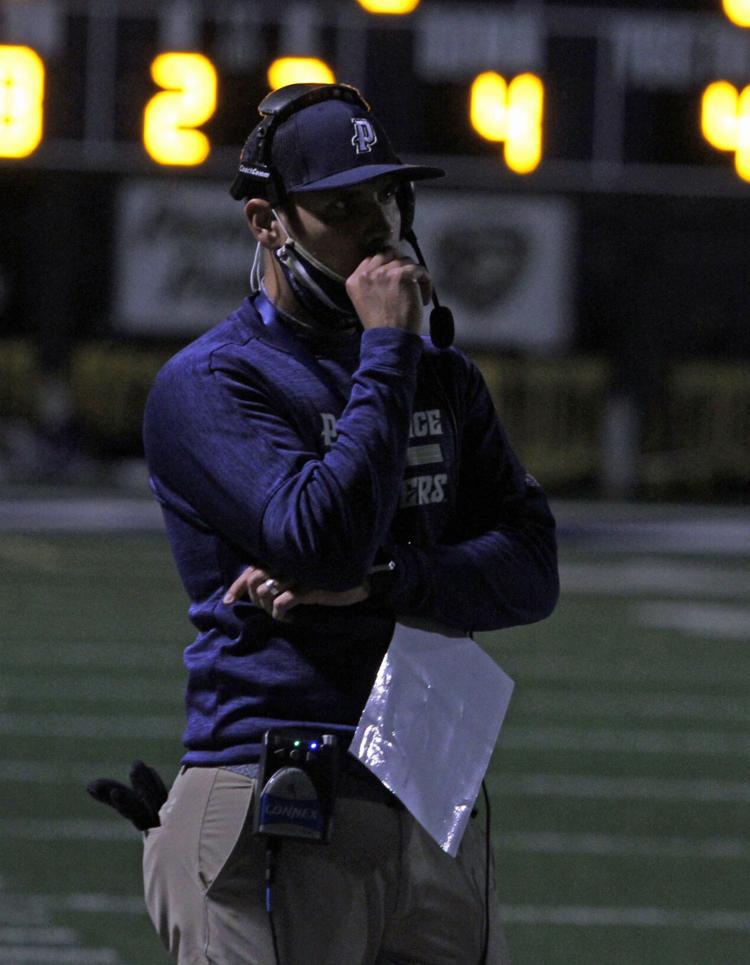 Six points was as close as Providence would get in the second half. Linton-Stockton scored 14 points in the final 6:30 to account for the final margin.
In the first half, the Pioneers' offense managed just 12 plays from scrimmage and negative-5 yards of offense. It was the defense that kept Providence in the game.
Linton-Stockton had the first possession of the game and turned it over — a fumble recovered by senior defensive back Isaac Ohlmann near midfield. Providence couldn't do much with it, but Murphy's ensuing punt buried the Miners at their own 4-yard line.
Linton-Stockton would put together a 22-play, 95-yard drive and the Miners had first down at the 1-yard line.
That's when the Providence defensive line really stood up. Senior defensive back Carson Heldman and Gettelfinger both made touchdown-saving tackles as the Pioneers kept the Miners out of the end zone on four straight running plays.
Providence was unable to get out of the shadow of its goal post on the ensuing possession, however, and Murphy's punt went to midfield.
This time, the Miners were able to overcome a third-and-13 at their own 44. Three plays later, Trey Goodman scored from 3 yards out and the Miners led 7-0 with 2:20 to play in the first half.
Linton-Stockton was putting together another scoring drive as time was winding down in the first half. On second-and-10 at the Pioneers' 35, Miners quarterback Hunter Gennicks was sacked by seniors David Wall and Kole Krininger. Then, facing third-and-long, Gennicks was sacked by Wall and Krininger again. Providence went four-and-out as time ran out in the first half.
As the Pioneers offense continued to struggle in the third quarter, the Miners went on top 13-0 when Gennicks hit Bracey Breneman with a 36-yard TD pass at the 4:16 mark. It was the first of three big-play touchdowns the Miners scored in the second half.
The Pioneers will travel to Union County (3-5) next Friday night for a first-round game in Sectional 39.
McDonald is hoping the loss to Linton-Stockton prepares Providence for the Patriots.
"It gets us ready physically," he said.