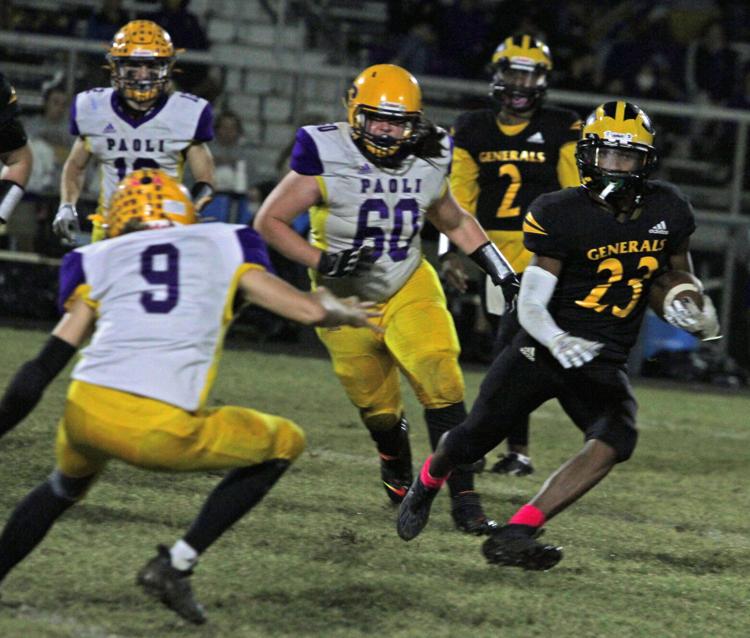 CLARKSVILLE — In a game of offensive fireworks, Paoli outlasted host Clarksville 62-38 Friday night in the first round of the Class 2A Sectional 39 playoffs.
The Rams, who led 46-38 at the end of the third quarter, scored two fourth-quarter touchdowns en route to their fifth win in a row. Meanwhile it was the sixth straight loss for the Generals (3-7).
In the first quarter, there was plenty of offense as the two teams combined for 46 points.
Paoli (7-3) took the early lead when Trey Rominger ended the Rams' opening drive with a 38-yard touchdown run less than two minutes into the game. Rominger's two-point conversion run gave the visitors an 8-0 lead.
Clarksville had a quick answer as Keyshawn Minor connected with Dakota Capps for a 70-yard TD pass. Robert Lamar's run tied it at eight four minutes into the game.
Rominger with responded with another touchdown run, this one 22 yards. Sawyer Livingston's conversion run gave the Rams a lead they wouldn't relinquish at 16-8.
The Generals scored on their ensuing possession on a 19-yard run by freshman Maxwell Scowden, but the conversion run failed.
Paoli scored again when Caleb VanMeter ran in from 16 yards out with 3:18 to play in the period.
Clarksville had an almost immediate answer as Lamar took a handoff at his own 2, busted through the line and dashed for a 98-yard touchdown. Minor's conversion pass to Jake Cummings pulled the Generals to within 24-22 at the end of the first quarter.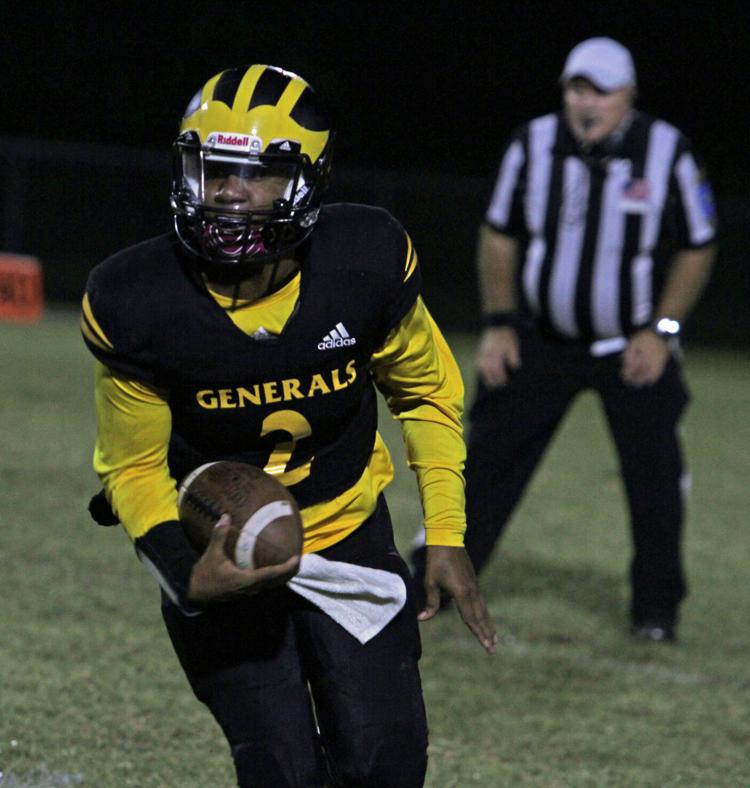 Livingston scored the only touchdown of the second period to put Paoli up 32-22 at halftime.
Clarksville outscored the Rams 16-14 in the third quarter behind a pair of touchdown passes by Minor. The first was an 85-yarder to Marquis Forward. The second was a 23-yard toss to Capps. The same two connected on the conversion to pull the Generals within eight with two seconds to play in the period.
The fourth quarter, however, was all Paoli.
When the Rams got in trouble, they went to a halfback pass as Livingston found Ike Baker for a 22-yard TD near the midway point of the final frame. Paoli, which finished with 337 rushing yards, tacked on a late TD.
Rominger led the Rams with 179 yards and a couple of touchdowns on 24 rushes.
For the Generals, who were plagued by a trio of fumbles, Lamar ran 17 times for 140 yards.