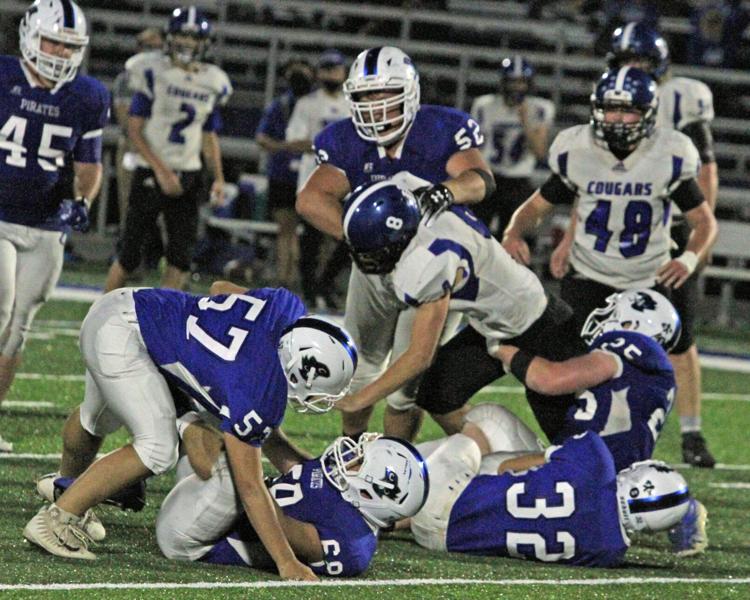 CHARLESTOWN — Charlestown christened its new-and-improved homefield in style Friday night.
The Pirates reeled off 29 unanswered points en route to a 43-26 victory over visiting North Harrison in a Mid-Southern Conference clash at completely-renovated Dutch Reis Field.
A first-half shootout turned into a defensive standoff in the third quarter before Charlestown (2-2, 2-2) took command with a 21-point fourth period on the way to its second win in a row and its third straight over the Cougars (3-1, 3-1).
"Our kids never quit," said Pirates coach Jason Hawkins, whose team rallied from a 12-point first-half deficit. "We made a good adjustment at halftime and the kids really adjusted well to it. And, they made some plays in the second half too."
After North Harrison senior running back Aaron Nevil, who finished with 246 yards on the ground, ran for three touchdowns in the first half, Hawkins said the Pirates changed their defense to where they could "get more guys on the line of scrimmage."
The move slowed down the 5-foot-8, 230-pound Nevil after intermission.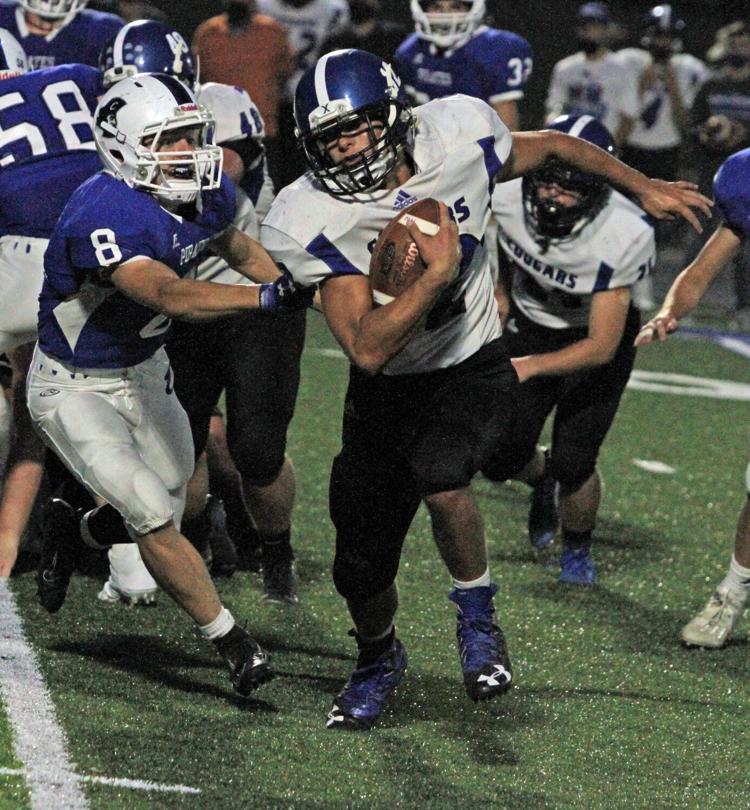 "I thought we did a pretty good job on him in the second half," Hawkins said. "And I felt like North Harrison got a little tired, and we didn't."
There was no slowing down Nevil early, though.
His first touchdown run, with 8:26 to play in the first period, put the Cougars up 6-0.
Charlestown wasted almost no time — 19 seconds to be exact — in responding. A long runback on the ensuing kickoff set up Deven Lukes' 26-yard TD sprint on the Pirates' first play. The junior running back finished with 141 yards and a pair of touchdowns.
The Cougars answered with their second scoring drive. This one ended with Colt Beach's 19-yard touchdown pass to Kaleb Kellems with 2:44 to play in the period.
Once again, Charlestown had an almost immediate response. Twenty seconds after North Harrison's score, Lukes ran for an 82-yard TD. Freshman Clay McClelland's conversion run put the Pirates on top 14-13. That lead didn't last long.
The Cougars marched right back down the field and retook the lead on Nevil's 27-yard touchdown run with four seconds to play in the quarter.
He added a 6-yard TD, which put North up 26-14, with 3:37 to play in the second period.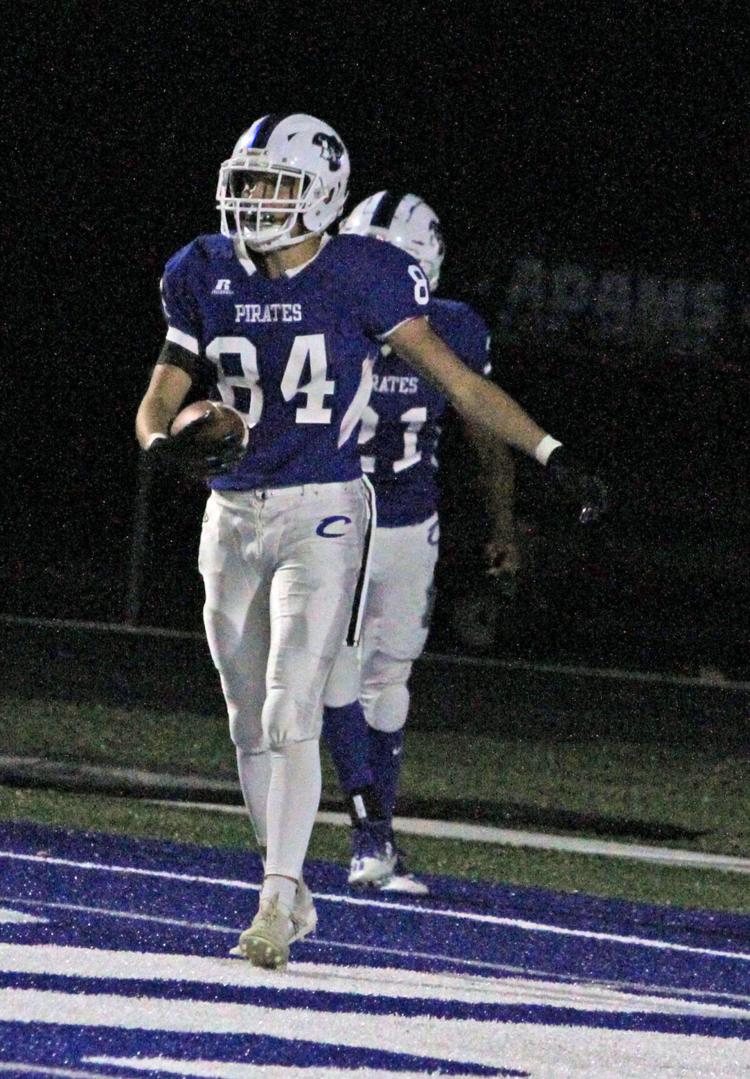 Once again, Charlestown had a response. This time the Pirates drove down the field and on fourth down, Chase Benner hit sophomore Jake Ottersbach in stride with a 30-yard touchdown pass.
"That was a huge play," Hawkins said.
Deke Brown's conversion run pulled the Pirates to within 26-22 2:50 before halftime.
It stayed that way until early in the fourth quarter, when Brown bulled into the end zone from 2 yards out with 11:09 to play. Another McClelland conversion run pushed the Pirates' lead to 30-26.
McClelland added a 17-yard TD run with 4:18 to play before his classmate, Terrance Bonner, capped off the victory with a 29-yard touchdown less than a minute-and-a-half later.
The Pirates play at Providence next Friday night.