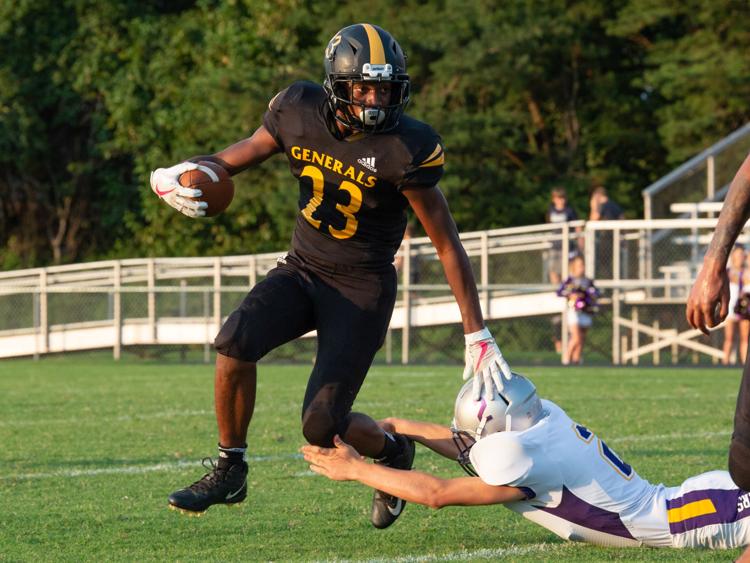 CLARKSVILLE – It's over. 
The Clarksville Generals snapped a 46-game losing streak that dated back nearly five years in impressive fashion — building a 34-6 halftime lead en route to a 54-18 triumph over visiting Eastern. 
While the win allowed the Generals' faithful to alternately experience jubilation, and breathe a sigh of relief, it also signified something else
"To be honest, this was a big statement game for us. We want everyone to know Clarksville is back, and we're here to win," senior offensive lineman/linebacker Clayton Aranda said. "We're going to try and keep this going and get some more."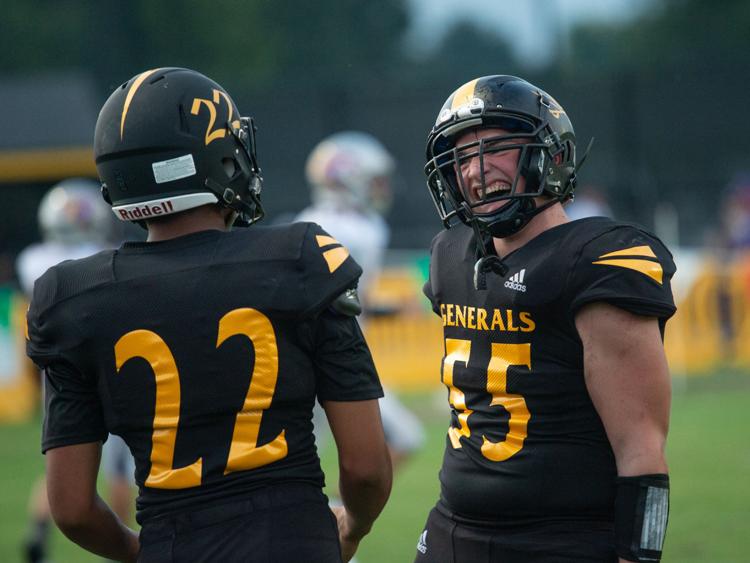 "I think what this is going to do is propel us for the rest of the year," Clarksville coach Justin Boser said. "We have a very tough conference. There aren't going to be any easy games. But we need to enjoy this one.
"I've told everyone, the papers, everyone, our goal is to get to .500, and to compete for sectionals. It's about more than just this one." 
A pair of juniors, wide receiver/running back Dae'von Fuqua and quarterback Keyshawn Minor starred for the Generals (1-1, 1-1 in the Mid-Southern Conference). 
Fuqua dazzled early, first with a 60-yard reception on a brilliantly thrown ball down the middle by Minor that resulted in Clarksville's first touchdown. And on the Generals' next possession, he was wrapped up in the backfield inside his own 5-yard line, but broke free, turned around the outside and took the ball 90 yards for the second Generals' TD. 
Only minutes into the contest Clarksville led 14-0. The Generals didn't slow down, scoring three times in the second quarter.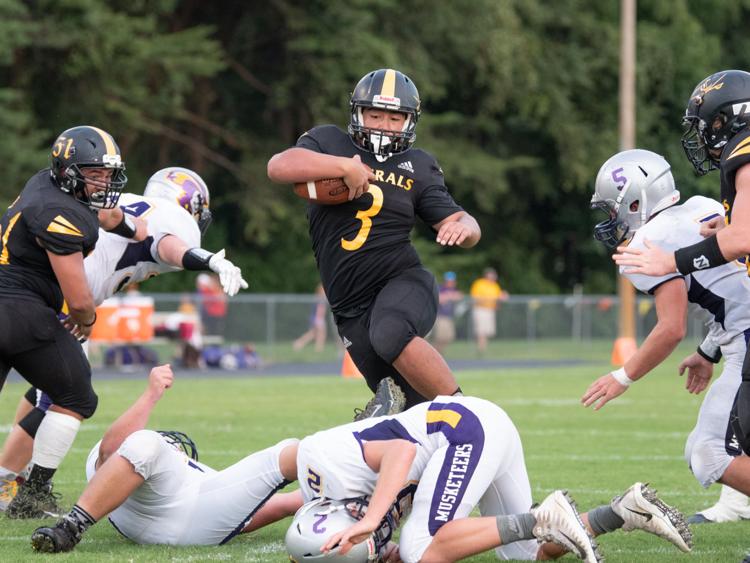 Bryan Ramirez ran for a 9-yard TD, Fuqua returned an interception 33 yards for another score and Minor ripped off an 18-yard TD run that put Clarksville up 34-0 less than 2 minutes before halftime. 
Fuqua finished with 203 rushing yards and 60 receiving yards. Minor rushed for 87 yards and passed for 137 more while freshman running back Robert Lamar carried the ball 11 times for 113 yards and two TDs.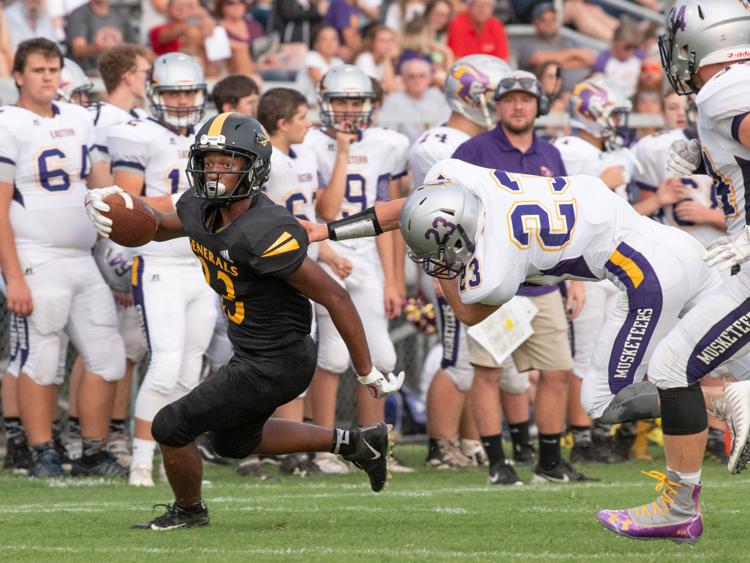 "Dae'von is a true talent, and it's a blessing to have him," Boser said. "But to be out here tonight, to see all the guys fighting for each other, it was great to see."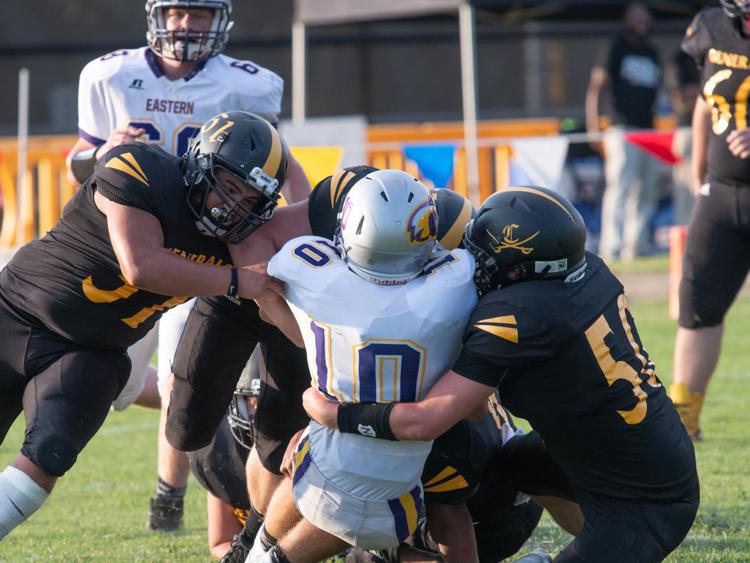 The Generals' last win came on Sept. 19, 2014, when they defeated Salem at home 26-17. At that point, Donald Trump was still hosting 'The Apprentice,' Romeo Langford was a freshman at New Albany, and confused smartphone users were trying to figure out how to remove U2's latest album that magically appeared on their iPhone. Clarksville's current seniors were seventh-graders back then. They nearly ended their losing streak last Friday, falling 21-20 at Scottsburg.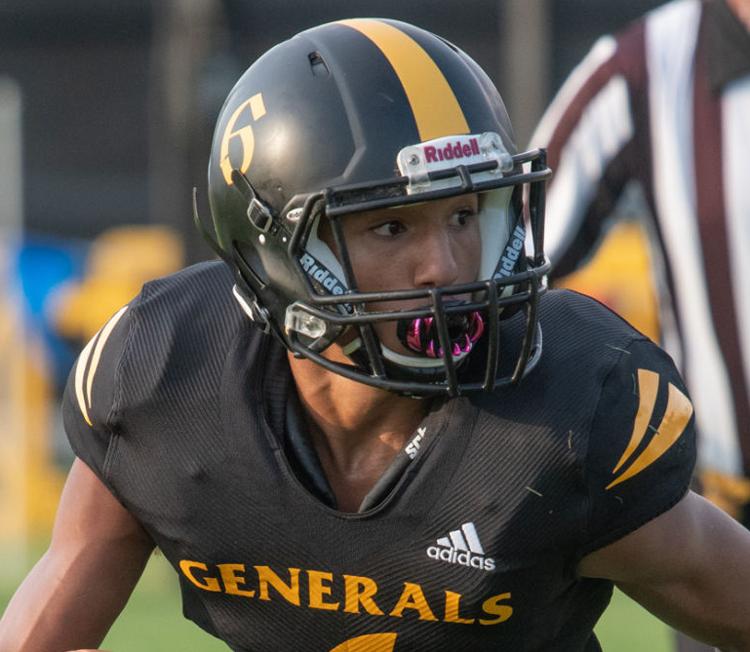 "We were confident as a team, and we thought we should have won last week," Aranda said. "We came out and our goal was to take control from the beginning. Leave no doubt." 
The Generals hit the road next Friday night, when they play at Charlestown.