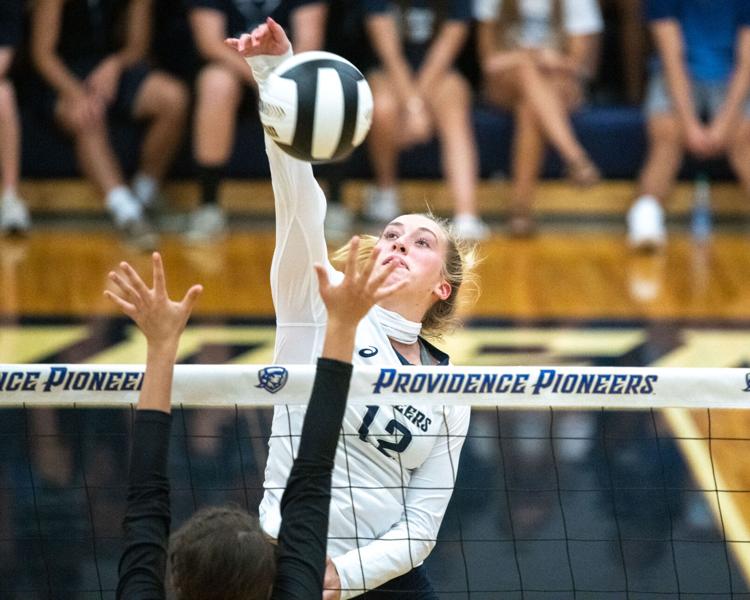 Providence senior volleyball standout Ali Hornung will be one of many athletes recognized during the "Under Armour All-America Spotlight" special at 4 p.m. Sunday on ESPN.
The program will feature highlights of the Under Armour All-American volleyball and football teams in place of the games this year.
Hornung, an outside hitter for the Pioneers, was named to the Under Armour All-American first team in November.
This past season the 5-foot-10 Hornung paced Providence in kills (446), kills per set (4.6), kill percentage (49.5), hitting percentage (36.4), digs (368), solo blocks (eight) and serves received (478).
She also ranked second in total blocks (45) and block assists (37), third in assists (53) and fourth in service aces (28) for the Pioneers, who went 23-7 and lost 3-2 to eventual Class 4A state champion Yorktown in the south semistate.
FLOYD IN STATE WRESTLING MEET
Floyd Central was a last-minute addition to the Indiana High School Wrestling Coaches Association's Class 3A Team State meet, which starts at 10 a.m. Saturday at Franklin High School.
The Highlanders, who replaced Columbus East, will take on Roncalli first in the eight-team tournament.
Floyd Central, which was ranked 12th in the IndianaMat.com team rankings released Dec. 21, is coming off a third-place finish at the Evansville Mater Dei Holiday Classic. The host Wildcats won the event with 302.5 points, while Christian Brothers (Tenn.) was second with 197 and the Highlanders third with 170.5.
The Highlanders had three champions — J Conway, Hunter May and Codei Khawaja — and one runner-up, Gavinn Alstott.
Conway, a junior, is currently ranked fourth in the state at 152 pounds while Alstott, a senior, is fifth at 138 and May, a freshman, is 10th at 145.
PIRATES TAKE 2ND AT CUB CLASSIC
The Charlestown wrestling team took second in Madison's Cub Classic, which finished up earlier this week.
Three Pirates went undefeated in the tournament and won their weight classes.
They were junior Jakob Lewellen at 132, senior Colin Knox at 138 and junior Ben Phillips at 152.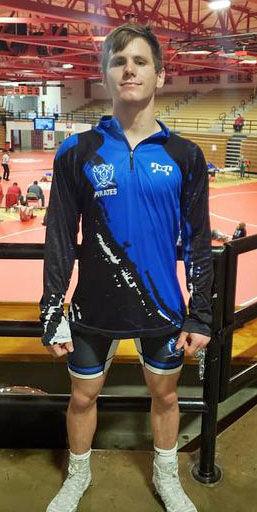 During the tournament, Knox picked up his 100th varsity victory and his 50th career pin.