Don Loughmiller, a figure in New Albany athletics for nearly 40 years, passed away Saturday. He was 88.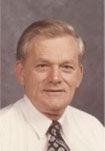 Miller was a member of the Bulldogs' 1950 boys' basketball team that reached the state semifinals. He scored three points in New Albany's 41-39 overtime loss to Lafayette Jeff at Butler Fieldhouse.
Later he earned a basketball scholarship to Louisiana State University, where he played with Hall of Famer Bob Pettit. The Tigers reached the NCAA Final Four in 1953, but lost 80-67 to eventual champion Indiana in the semifinals.
After LSU, Loughmiller returned to his alma mater and was a teacher and coach for 35 years. For 15 years he was the school's cross country coach and also served for 17 years as an assistant coach on the track & field team.
Loughmiller was inducted into the New Albany High School Hall of Fame in 2010.
"You never ever dream of anything like that," Loughmiller said then. "You just try to live life and do what you can do."
GROHER COMMITS TO BUTLER
Silver Creek senior baseball standout Holden Groher announced Monday on social media that he has committed to Butler University.
"I am very blessed and excited to announce I will be continuing my baseball and academic career at Butler University. I am very thankful for all my my friends, coaches and family that have helped me get to this point," Groher tweeted.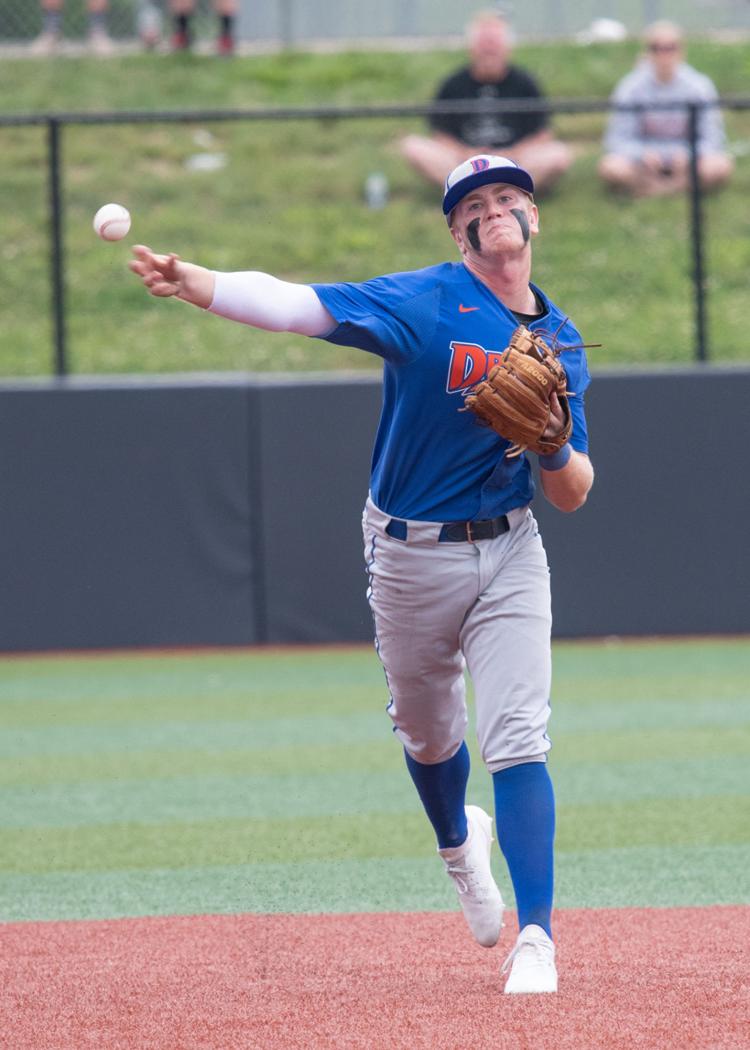 As a freshman, Groher was a starter on the Silver Creek team that lost 6-1 to Andrean in the Class 3A state championship game in 2018. That season he hit .396 for the Dragons while also going 3-2 with one save on the mound. The next year he hit .419 and topped the team in RBIs (37) while going 5-3 with a 2.42 earned-run average on the mound.
Groher initially committed to Indiana before his freshman year, but decided to reopen his recruitment in the fall of 2019.
Although he didn't get to have a junior baseball season for the Dragons, he was a key contributor for Creek's No. 1-ranked boys' basketball team, averaging six points and two assists per game.
EMLY PLEDGES TO KWC
Speaking of Silver Creek hoops, senior girls' basketball standout Jaclyn Emly announced her collegiate future last week.
"I would like to thank my family, friends, teammates, and high school coaches for all of their support. Thank you to Coaches Caleb and Nicole Nieman for believing in me. I'm happy to announce that I will be continuing my athletic and academic career at Kentucky Wesleyan!" Emly tweeted Wednesday.
The 5-foot-11 guard averaged 11.6 points, five rebounds and two steals per game last season for the Dragons, who went 20-4 and lost to eventual 3A runner-up Salem in the Charlestown Sectional final.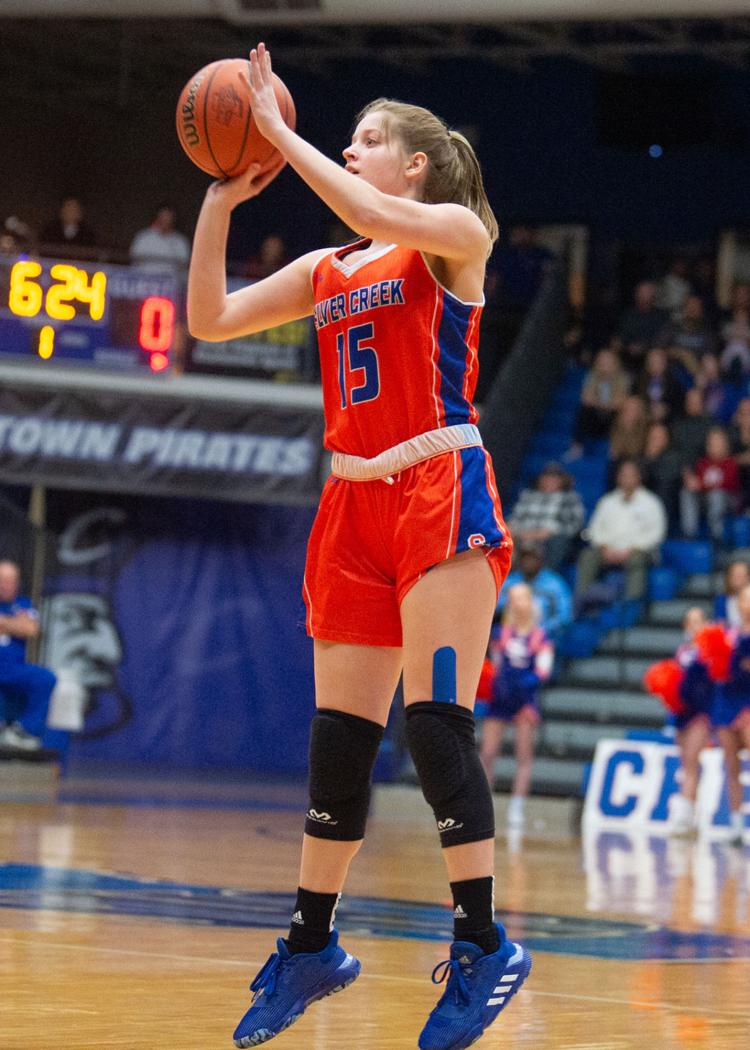 Emly is the second Creek senior to make her college pledge, joining teammate Alana Striverson, who committed to Lindenwood (Mo.) University — also an NCAA Division II program — in July.