Greg Walters is out after only one season as the boys' basketball coach at Floyd Central.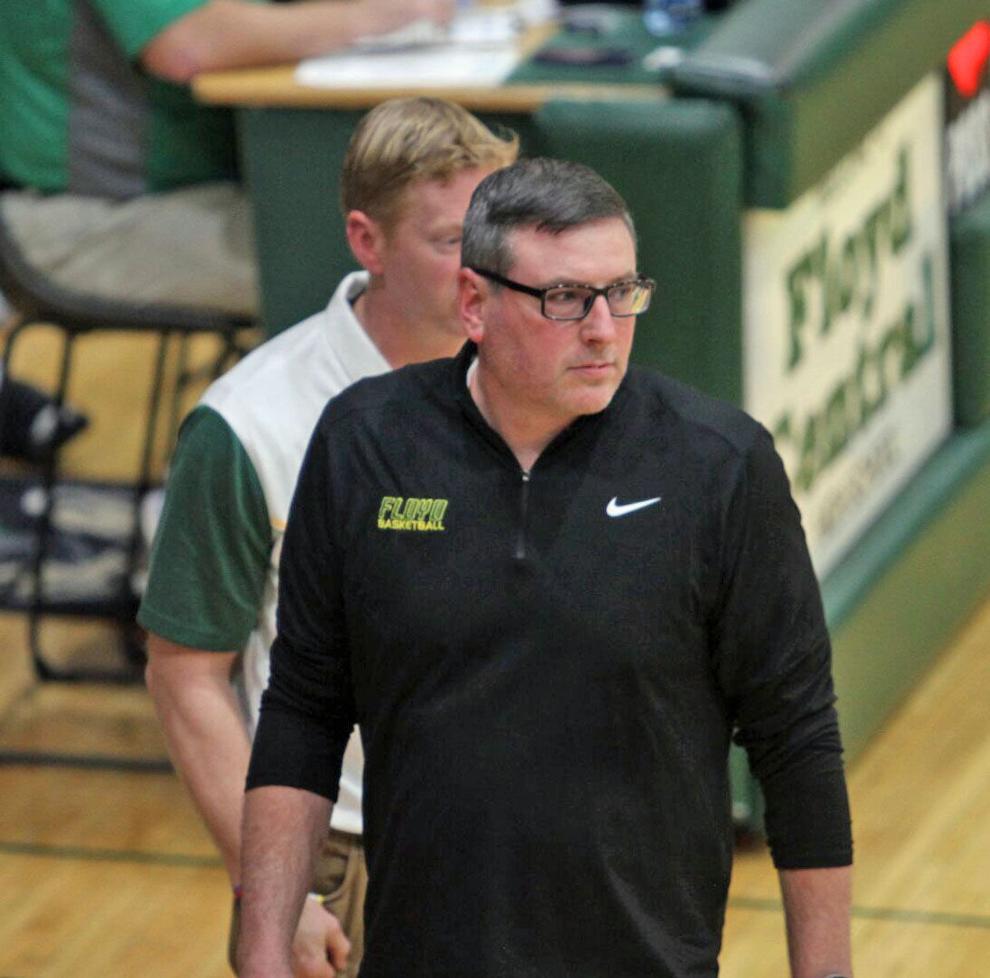 Walters, who was hired last June, took over a program that has suffered heavy graduation losses in recent years. The Highlanders went 20-5 and won a sectional title in 2021-22, their last under Todd Sturgeon, but graduated seven seniors — including four starters — from that squad.
Floyd went 7-16 under Walters this season, which ended with a 60-49 loss to rival New Albany in the first round of the Class 4A Seymour Sectional on Feb. 28.
After winning its season-opener, Floyd Central lost eight of its next nine games. The Highlanders then went 5-8 the rest of the way. Of Floyd's 16 setbacks, half were by 10 points or less.
The Highlanders are slated to lose six more seniors — Caleb Washington, Tevi Ali, Bryce Schmidt, Nate Gianfagna, Jackson Streander and Kaden Stewart — to graduation this year.
The Floyd Central position was officially posted to the Indiana Basketball Coaches Association's jobs board last Friday. The application deadline is April 7.
JENNINGS NAMED TO SOUTH ALL-STAR TEAM
New Albany senior Elijah Jennings has been selected to play for the South squad in the Indiana Football Coaches Association's Murat Shrine North/South All-Star Classic this summer.
The 6-foot, 210-pound running back/linebacker had an outstanding season, on both sides of the ball, for the Bulldogs in 2022. On offense, he ran 192 times for 1,011 yards (101.1 per game) and eight touchdowns. He also had three receptions for 18 yards.
On defense, Jennings tallied a team-best 117 tackles (32 solo stops, 85 assists) for the 'Dogs.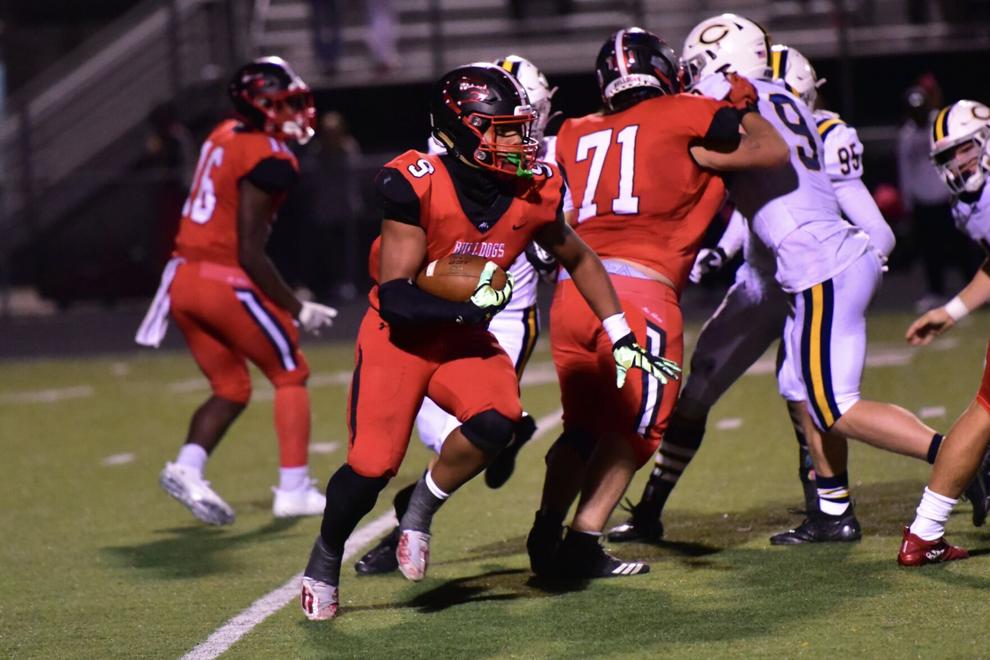 The complete rosters for the teams were released Monday.
Jennings was also named to the IFCA All-Region 10 All-Star team. He was joined on that squad by Clarksville senior Robert Lamar, as well as Corydon Central's Tyler Fessel and Jalen Fowler.
Lamar, a 5-10, 185-pound running back, led the state in rushing during the regular season for the second straight year. For the season, he ran 341 times for 3,035 yards (275.9 per game) for 37 touchdowns. He also had seven receptions for 63 yards.
LAMAR, CAPPS MAKE COLLEGE CHOICES
Speaking of Lamar, he and teammate Morgan Capps each recently made their college decisions.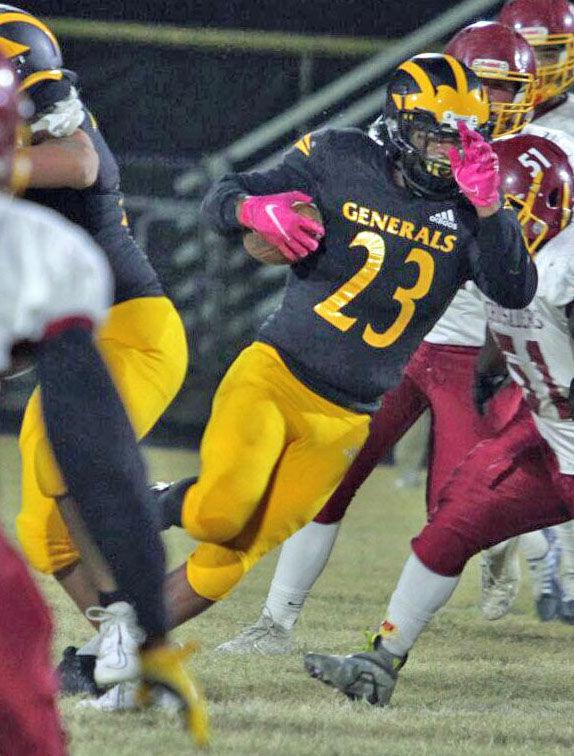 Lamar has committed to Marian University.
"First, I want to thank God for blessing me with the opportunity to play (football). I want to thank my family and coaches for always believing in me and supporting me. I want to announce my commitment to Marian University," Lamar wrote on Twitter on March 3.
Meanwhile Capps, a 6-1, 160-pound wide receiver/defensive back, has committed to Franklin.
"First, I want to thank God for blessing me with the opportunity to play (football). I want to thank my family and coaches for always believing in me and supporting me. I would like to announce my commitment to Franklin. Thank you @AlanHensell and @FCGrizFootball for the chance to continue my career!" Capps wrote on Twitter on March 1.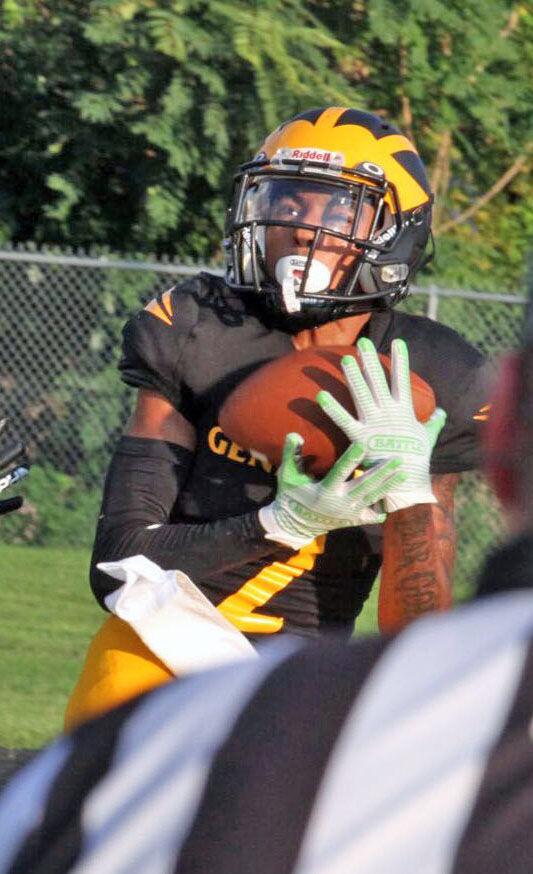 On offense, Capps topped the team in receptions (50) and receiving yards (737) and tied for the lead in touchdown receptions (four). On defense, he recorded 41 tackles and a team-best three interceptions.
Both will have their signing ceremonies at the school at 3 p.m. this afternoon.
HOWARD COMMITS TO IUPUI
New Albany senior Journey Howard, a standout on the girls' track & field team, announced Monday that she will continue her career at IUPUI.
"First and foremost I would like to thank God for the opportunity to run track at the next level and making my dreams come true. I also want to thank my mom and dad for always believing in me and pushing me beyond my limits! But most importantly for raising me into the young woman I am today," she wrote in a message posted on her Twitter page, next to a picture of her in an IUPUI uniform. "I want to thank all of my coaches and teammates for always being there for me, and helping me get better everyday and overall just a better athlete and leader! Also thank you to the IUPUI coaches for believing in me and allowing me to further my track and field career on the D1 level! With that being said I've decided to continue my athletic and academic career at IUPUI!!"
Last year, Howard was the Hoosier Hills Conference champion in three events — the 100-meter hurdles, the 300 hurdles and the high jump. She also won all three of those, and was a member of the Bulldogs' victorious 1,600 relay team, at the Corydon Central Sectional too.
She went on to take second in the 100 hurdles, third in the high jump and fourth in the 300 hurdles in addition to being a member of New Albany's runner-up 1,600 relay squad at the regional.
At the IHSAA State Finals, Howard took 23rd in the 100 hurdles and helped the 'Dogs to a 21st-place finish in the 1,600 relay.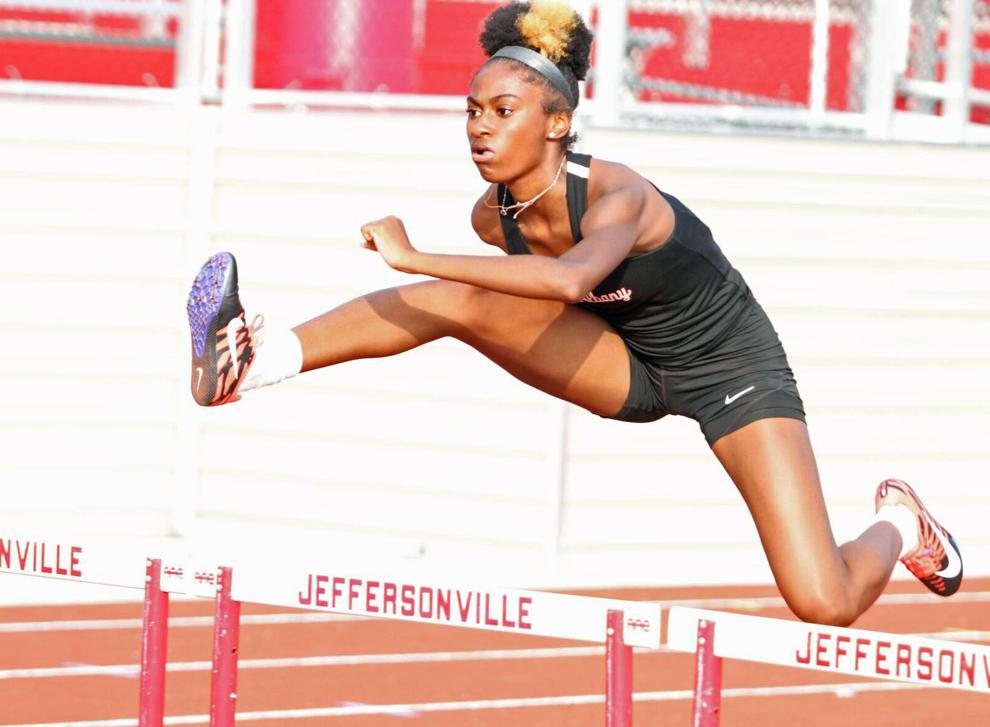 CONDER NAMED SOUTH CENTRAL GIRLS' COACH
Former South Central standout Rachel (Dixon) Conder has been named the new girls' coach for the Rebels.
"South Central is proud to introduce Rachel Dixon Conder as our Varsity Girls Basketball coach. We are excited for the future of our program," said a Thursday post on the South Central Rebels Twitter page.
Conder scored 2,057 points, which ranks second in program history behind Brittany Schoen with 2,293, in her career at SCHS.
She replaces Lynne Thomas, who went 6-71 in four seasons as the Rebels' bench boss.