NEW ALBANY – Cheyenne Palmer emphasized that the New Albany Bulldog defense was there when she needed it, but the senior pitcher didn't give her teammates too many opportunities as she struck out 14 batters Thursday.
Palmer added a bases-clearing double in the second inning as New Albany(1-1) picked up its first win of the season with a 9-3 home victory over Boonville(0-2).
"I think my curveball was really working. I didn't have it the first game, so I was really happy to see that it did move this game," Palmer said.
The Pioneers took a first inning lead, but Palmer was able to strand a runner with her second strikeout of the game.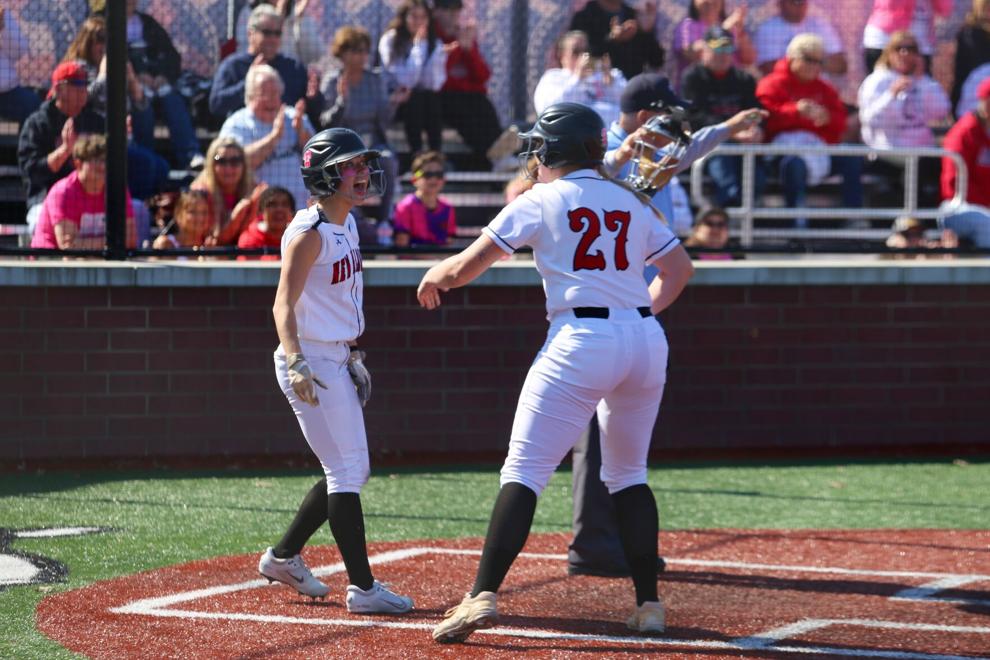 New Albany tied the score in the home half of the first when Candace Meyer's single scored Reese Raymond. The Bulldogs threatened to add more but left the bases loaded.
Boonville bounced back with another run in the second. Palmer struck out the side and the Pioneers stranded two runners on base.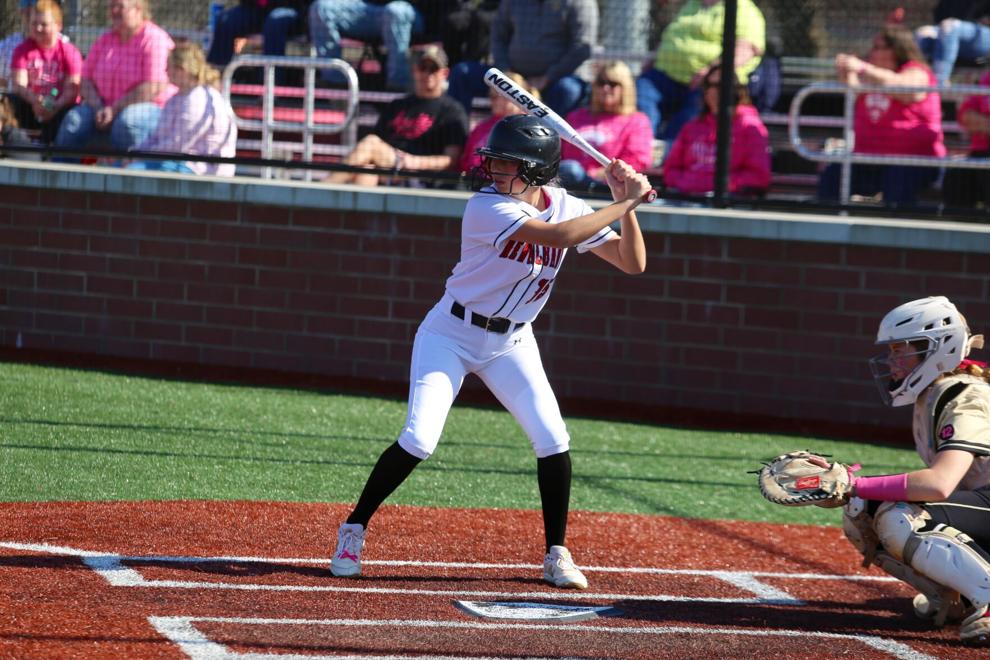 New Albany took control of the game in the bottom of the second. Elizabeth Baxley drew a lead-off walk, Ava Brewer was hit by a pitch and Raymond singled to load the bases. Palmer stepped to the plate and helped her own cause, smashing a double to the fence and driving home three runs.
Ayanna DeLuna plated the fourth run of the inning for the Bulldogs with a sharp line drive single that gave New Albany a 5-2 lead.
"Our kids did a really good job of hitting the ball and seeing the ball well," New Albany coach Brooke Visker said. "Almost every inning we got a runner on base, and that's all you can ask for."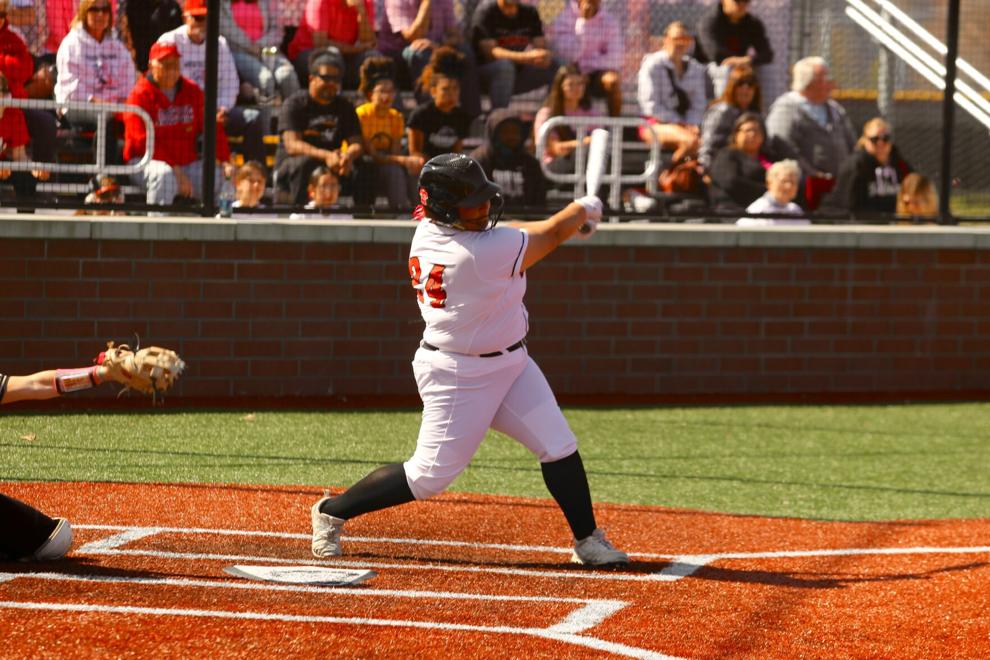 The Pioneers were retired in order in the third, as Palmer added to her total with two more strikeouts.
In the bottom of the third, New Albany again loaded the bases and Palmer stepped up to the plate. She hit a fly ball to right field that was dropped and resulted in three more runs for the Bulldogs.
New Albany would add another run in the sixth inning with another RBI single from DeMuth.
Palmer finished the complete game with her 14th strikeout in the seventh inning.
"She was hitting her spots well," Visker said of Palmer. "She had a heck of a day. Her defense behind her had her back and it's going to be hard to beat us when we have those two working for us."
New Albany had timely hitting Thursday to help keep the momentum going, Palmer said.
"When one of us gets going, the whole team is there and piggybacks off of it," she said. "I feel like once we get going it's hard to stop, and we just need to transfer that into the defensive side of it too."
Before the start of the game, a moment of silence was held to honor Ashton Pryor. The 17-year-old was a standout player for Boonville who died in a car crash in February. Fans were encouraged to wear pink in honor of Pryor.
New Albany coaches wore shirts with the name Pryor on the back.
"Boonville's a great team. They did a really good job. We played for something bigger than ourselves today and I'm just really proud of everybody coming together and playing for a cause," Visker said.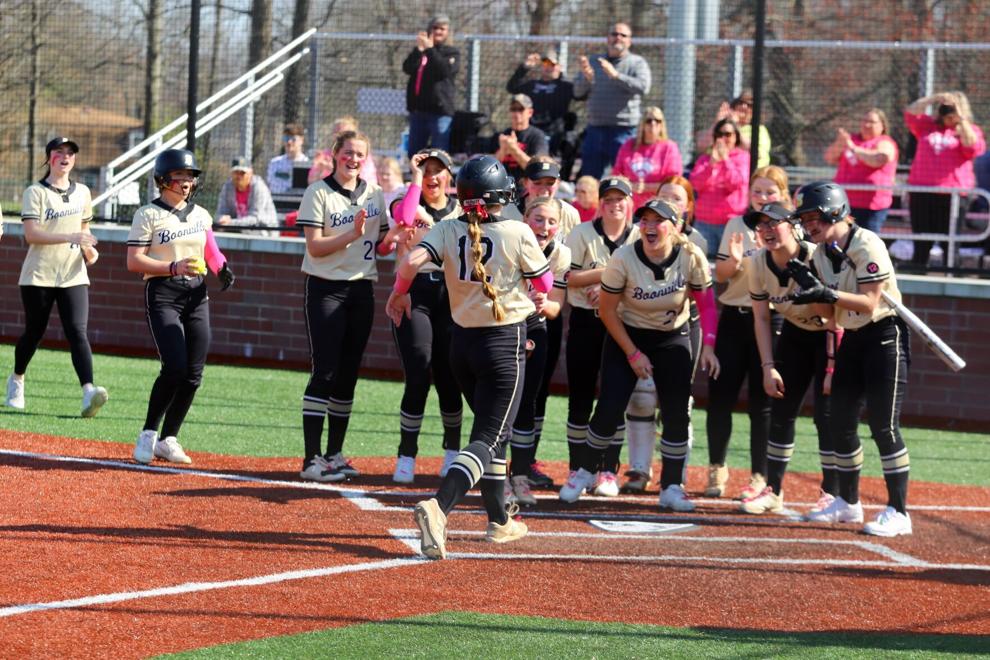 Pryor's sister, Peyton Pryor, hit a towering homerun over the left field fence in the fifth inning. She was greeted at home plate by the entire team.
New Albany is scheduled to visit North Harrison at 5:30 p.m. Monday.
Box Score NEW ALBANY 9, BOONVILLE 3
Boonville 110 010 0 — 3 6 2
New Albany 143 001 X — 9 8 1
W — Cheyenne Palmer. L — Fudge. 2B — Elizabeth Baxley (NA), Palmer (NA), Parker (B). HR — Pryor (B). Records — Boonville 0-2, New Albany 1-1.