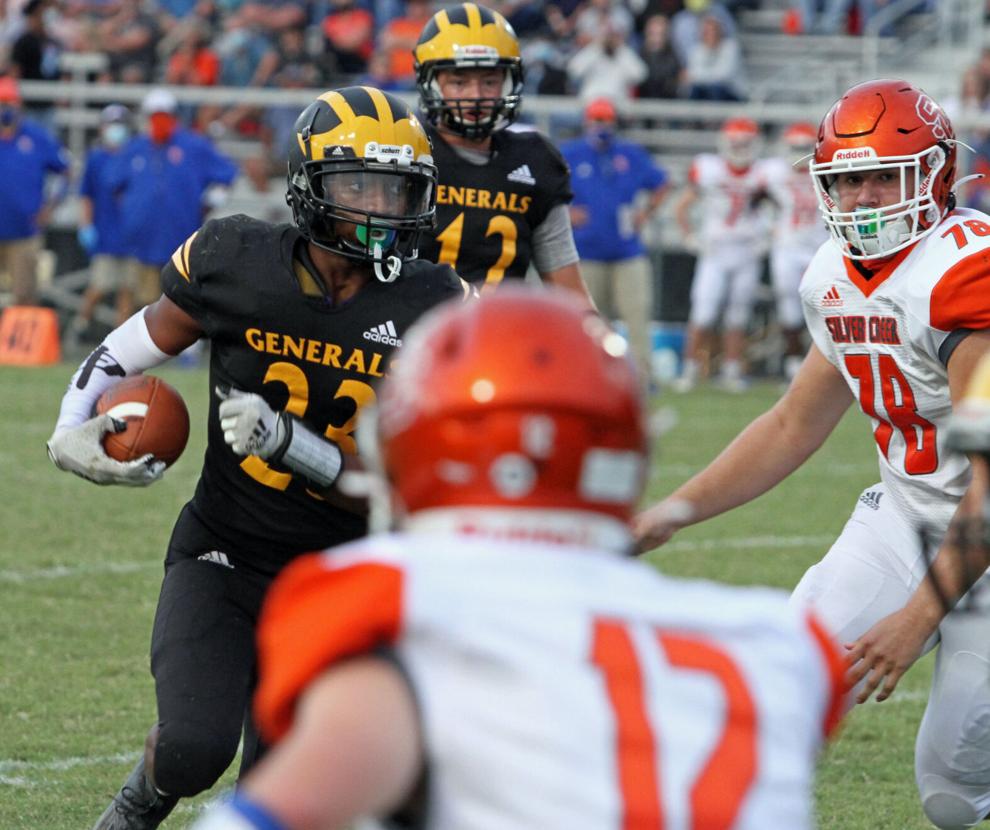 CLARKSVILLE — Clarksville, one of the charter members of the Mid-Southern Conference, is leaving the league.
The Generals, who have been in the MSC since its inception in 1958, will be an independent beginning in the 2021-22 school year.
"When I took the job three years ago I think there was already some preliminary research about possibly making the move," Clarksville athletic director Levi Carmichael said. "I think over the two-year period that I've been here we've kind of evaluated things — our enrollment's declining, in the heyday when we were winning some conference titles in the (19)80s our enrollment was more than double what we are right now.
"So we just approached it from all aspects. We talked with some of our alumni and talked with them about what they thought. We met with all our administration at the high school level and we just kind of came to the conclusion that, for the betterment of our kids (we'd make the move). We're always dealing with programming academically, but we're just at a place athletically, from a programming point, that we needed to make some changes. ... We just felt like we needed to go independent and kind of give ourselves the ability to do some things scheduling-wise to help out our kids."
The wheels for the move were put in motion at the beginning of the school year, according to Carmichael.
"We met with our (school) board and told them what we were doing," he said. "We talked with our coaches, talked with our kids, our players — at the middle school level and the high school level — just to kind of get their thoughts."
Most were in favor of the move, including Generals football coach Justin Boser. Clarksville has been the smallest football-playing school in the MSC (the league's smallest member, Austin, doesn't field a football team).
"I know our players are excited about it," Boser said.
Clarksville's school board approved the move earlier this month.
"We've already been working on our scheduling for next year," Carmichael said.
With an enrollment of 436, Clarksville is currently a Class 2A school in baseball, boys' basketball, girls' basketball, football, softball and volleyball. That, however, could change during the Indiana High School Athletic Association's next reclassifications.
"It's just something that if we do reclassify — there's a very big possibility we'll move to 1-A in football, and Providence is right in the same boat — so it's kind of one of those things. We loved the conference we were in, we loved the relationships we had, it was just, in order for us to be competitive at the level we are currently at, we had to do something to kind of match where our kids were at and give our coaches an ability to play some other schools that are enrollment-wise the same size and talent-wise the same ability as well."
Clarksville's girls' teams currently rank eighth and its boys' squads 10th in the MSC All Sports Trophy Rank standings, which awards points for a school's league finish in the IHSAA-sanctioned sports.
"We definitely have some programs that have had no issue being in the conference, and compete on a regular basis. But I think all of them, they all understand it's a program-wide decision," Carmichael said.
Carmichael has already been preparing for next school year.
"Some of the schedules are going to look very similar, some of the schedules are going to look very different, but it allows us the ability to kind of mix and match where each program is at to allow them to have the best schedule possible for them," he said.
The Generals' football team, for example, nearly has its 2021 schedule finalized. So far it includes three games against MSC teams (Scottsburg, Charlestown and Brownstown Central), as well as the traditional rivalry game against Providence. Clarksville has added three games against Class A teams, including area powers West Washington and Perry Central, in addition to one against another nearby squad, 2A Crawford County.
"We just wanted some ability to go out and schedule some games and try to balance our schedule," said Boser, whose 2020 schedule included two 2A teams (Eastern and Providence), six 3A squads and one 4A team (Silver Creek). "Our leadership did a great job. We did it the right way so we're still going to play three conference teams this year and beyond, we're not completely leaving it behind. ... We're excited about it."