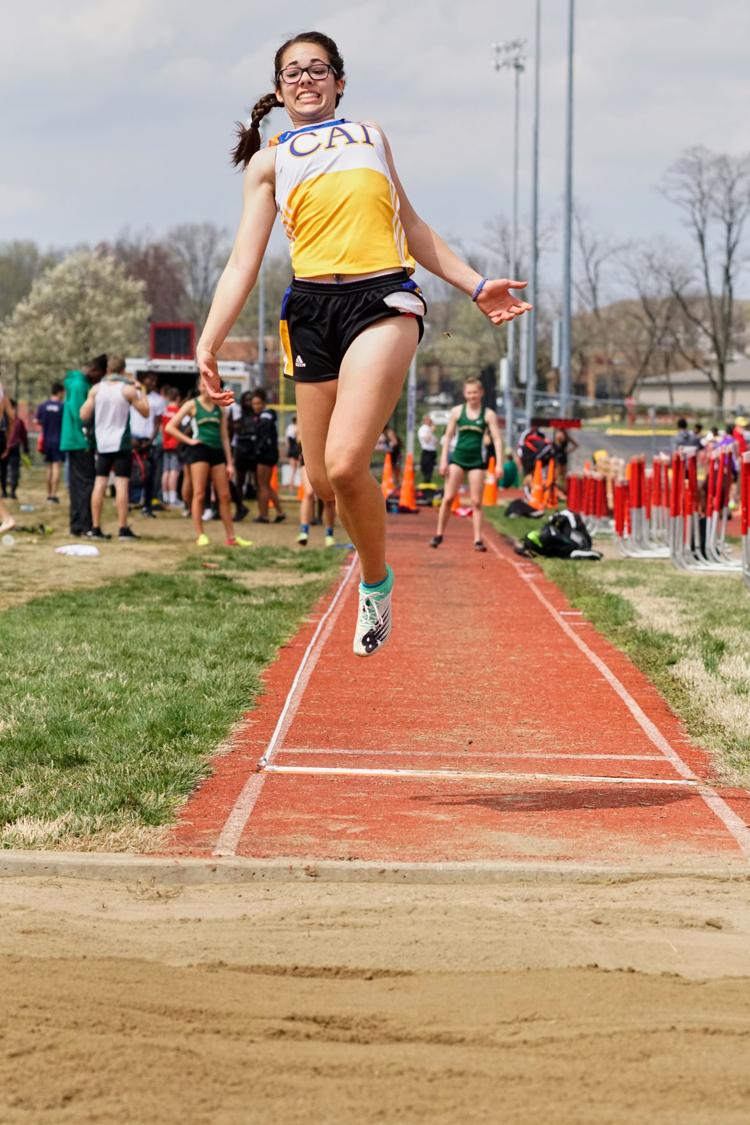 Emma Fletcher is staying close to home for college.
Monday, the Christian Academy senior signed to continue her track & field and academic careers at Bellarmine University.
"I just want to say thank you to my mom, who drove me to a majority of my track meets and came to support me at all of my track meets. And I want to give a big 'Thank you' to Coach [Steve] Wagner because I definitely wouldn't be signing these papers without the coaching and support I've gotten from him too, which I appreciate because it really helped me out a lot," Fletcher said during a Zoom meeting. "I also want to say thank you to all my friends who I've played basketball and soccer, or I've run with, because it's definitely been a journey. It's been really fun to play sports for CAI."
Last year, Fletcher finished sixth in the long jump and eighth in the 100-meter dash at the Floyd Central Sectional.
"When I think back to Emma it's not only the success that she's had on the track — which she's had plenty, she's probably the most successful jumper that our program has ever had — but what really defines Emma is her resiliency in some of the times that she hasn't been successful," Wagner said. "It really just speaks to who Emma is. The grit that she has, the discipline that she has, and her work ethic. I think has set her up with a foundation to not only be successful at the next level in track and field but just to be successful in life and her relationship with God. I'm really excited to see where she goes and how she continues to grow as an athlete, as a person and as a Christian. It's been an honor and a blessing to have been a small part of that and to be her coach the last couple seasons."
Fletcher also played soccer and basketball for the Warriors this past year.
GOHMANN COMMITS TO DEPAUW
Floyd Central senior Grant Gohmann will continue his basketball and academic careers at DePauw University.
The 6-foot-5 senior forward averaged 11.1 points and a team-best 6.5 rebounds while earning first-team All-Hoosier Hills Conference recognition this past season for the Highlanders, who won their first sectional title in 31 years.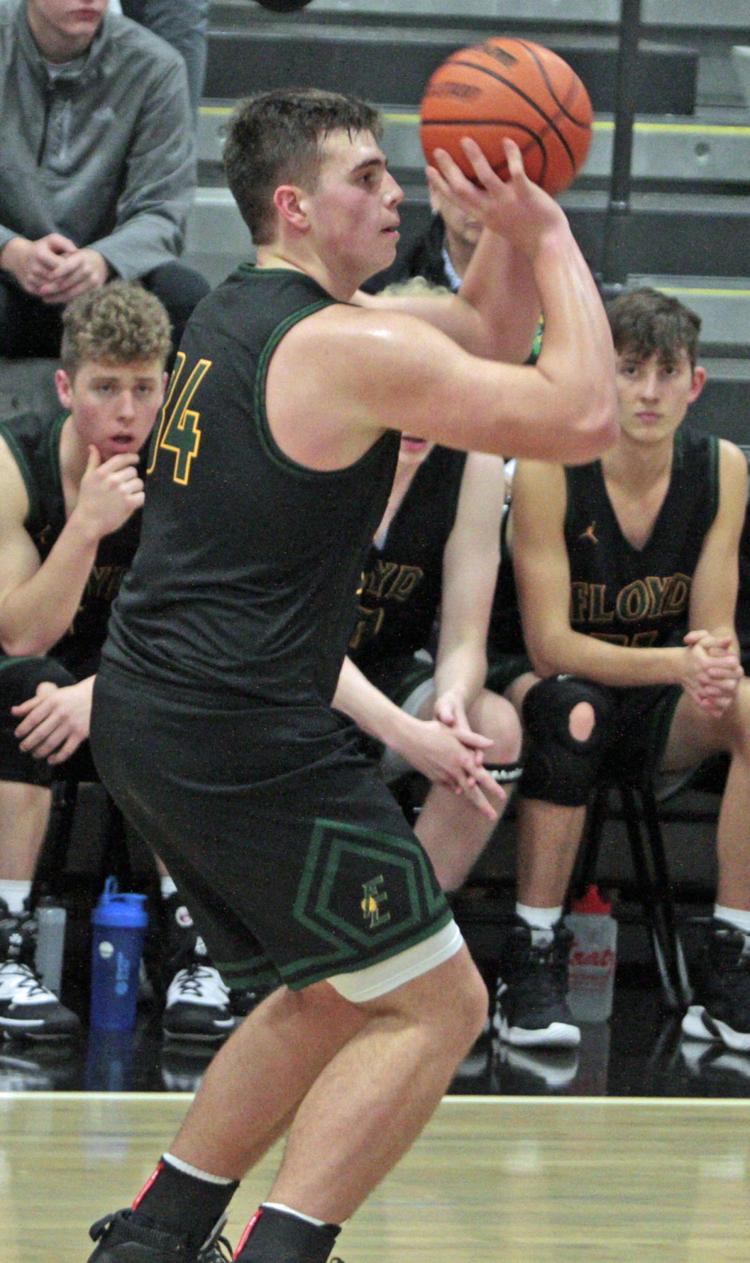 "DePauw is the best fit for me both academically and athletically," Gohmann said. "I feel like I have the opportunity to do something very special at DePauw."
Gohmann, who is ranked No. 1 in his class academically, will major in Economics.
MASON SIGNS WITH IUS
Floyd Central senior Connor Mason recently signed to play college tennis at IU Southeast.
Mason was an honorable mention All-State selection in 2018 and '19 by the Indiana High School Tennis Coaches Association and was a Senior All-Star this past season. He helped the Highlanders reach the state semifinals as a junior. He was also a two-time All-Hoosier Hills Conference pick.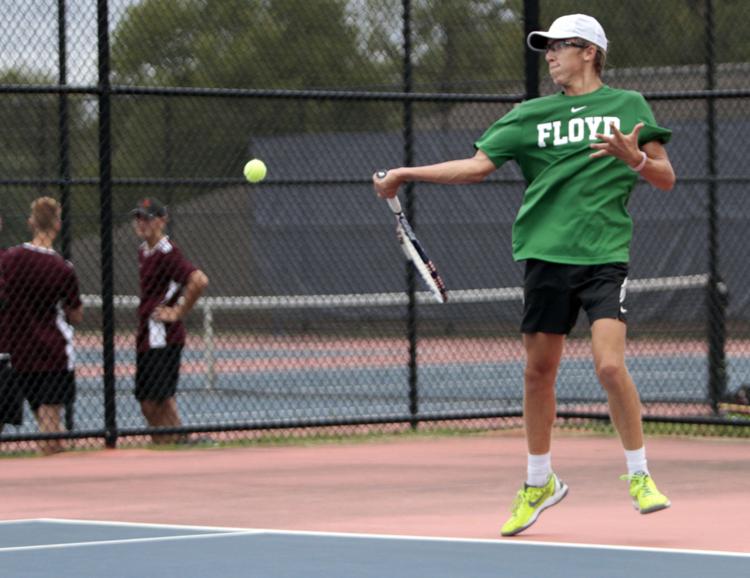 "Connor is a great kid and I've seen his potential, not only as a player but as a team leader, so we are very excited to have him join our team," IUS coach Joe Epkey said. "He played a great high school schedule, playing all the top competition in the state in both high school and junior tournaments, so he will be well-prepared for the next level. Connor will continue to improve because of his work ethic, but I can't wait to get on court with him on a daily basis to see what he can ultimately achieve."
Mason will major in computer science and minor in accounting at IUS.
LITZELSWOPE INKS WITH GRIZZLIES
New Albany senior Noah Litzelswope recently signed to continue his soccer and academic careers at Franklin College.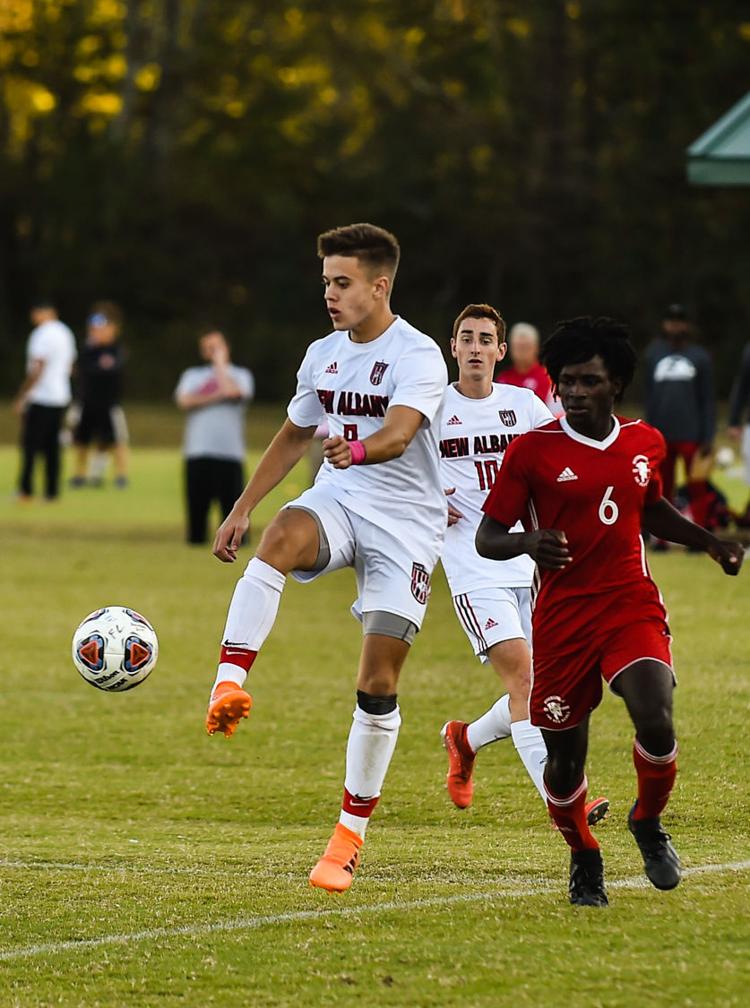 Litzelswope was a four-year varsity player for the Bulldogs. This past season he tallied 10 goals and five assists for New Albany, which went 9-4-5.
Litzelswope will study graphic design at FC.