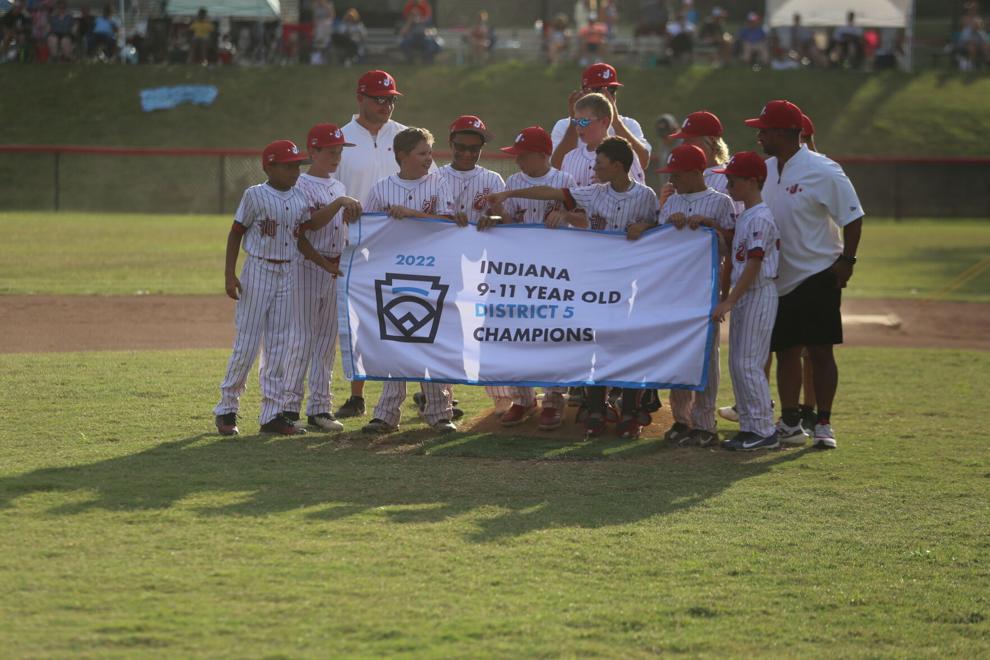 NEW ALBANY — After a line drive found its way into the outfielder's glove to end the game, pitcher Austin Spears soon found himself being lifted into the air by his teammates and coaches.
With pitch counts limiting the availability of hurlers, Spears tossed a complete game and helped Jeff/GRC 11U with the Indiana All-Star District 5 Little League title on Friday night over defending state champ HYR.
Jeff/GRC coach Nick Isenburg raised Spears into the air after the final out in celebration, and his teammates showered him with high-fives and adoration.
"You can't ask for a better performance from a kid that just shows no emotion, he just goes out and does his job and supports his team," Isenburg said of Spears.
Facing elimination, Jeff/GRC won back-to-back games over HYR, claiming the championship with an 8-4 victory.
Caleb Haskins doubled to right field in the top of the first inning for Jeff/GRC. He would be driven home by a single from Eli Isenburg to give Jeff/GRC a 1-0 lead.
HYR tied the game in the home half of the first. Easton Loftus lead-off with a single and was driven home by an Aiden DeSpain sacrifice groundout.
HYR took a 4-1 lead in the second inning. Corbin Andres drove home the first run of the frame with a single to left field. Easton Loftus plated two more runs for HYR with a single. But those would be the last runs of the game for HYR.
In their next at-bat, the Jeff/GRC All-Stars took the lead back, putting up four runs in the third inning.
Isaac Delgado started the inning with a single, and Jeff/GRC loaded the bases with slugger Kaiden Middleton coming to bat. Middleton drove home a run with a single, and he was followed up by another Isenburg hit which put two more runs on the board.
Spears retired HYR in order in the bottom of the third inning, and Jeff/GRC expanded their lead to 7-4 in the fourth. Middleton's triple brought Caelan Haskins home, and Ian Leighty scored Middleton with an RBI groundout.
Spears again retired HYR in order in the fourth inning. He made it 10 straight outs by sending HYR down in order again in the fifth.
Connor Jones singled with one out in the bottom of the sixth inning for HYR, but Spears retired the next two batters to send Jeff/GRC to the state tournament as District 5 champions.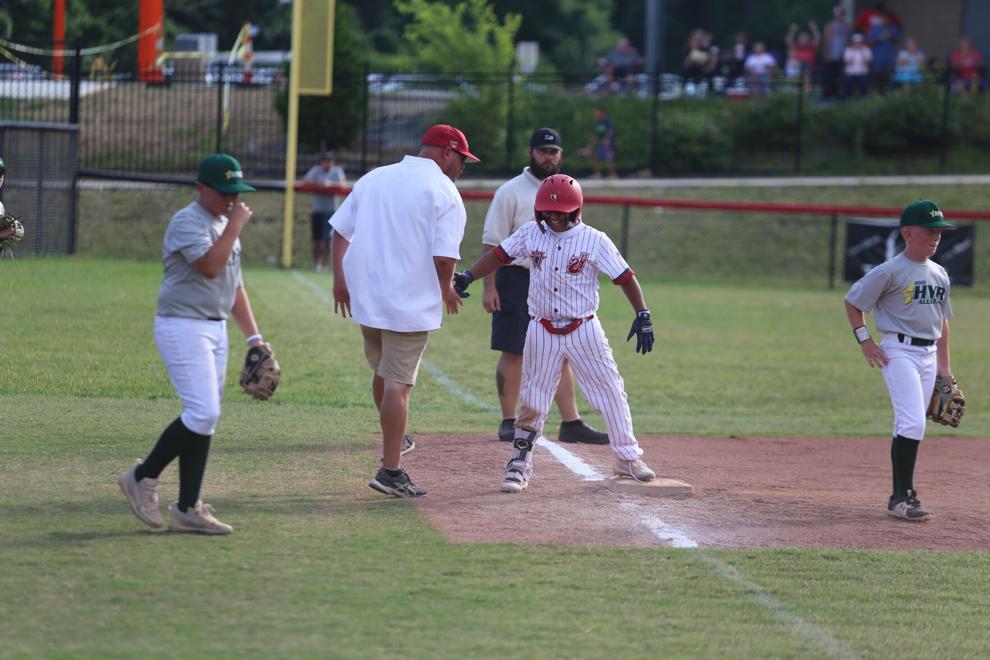 "Our boys stayed confident," Coach Isenburg said of winning the tournament after suffering an early loss.
"We talked nothing but positivity, and everybody stepped up."
To have success at the state tournament, Isenburg said Jeff/GRC will concentrate on keeping it simple.
"Let the boys have fun. Let them play the game," Isenburg said. "When the boys have fun, they play their best. We're just going to go up there, represent the district well and hopefully bring back a state title."