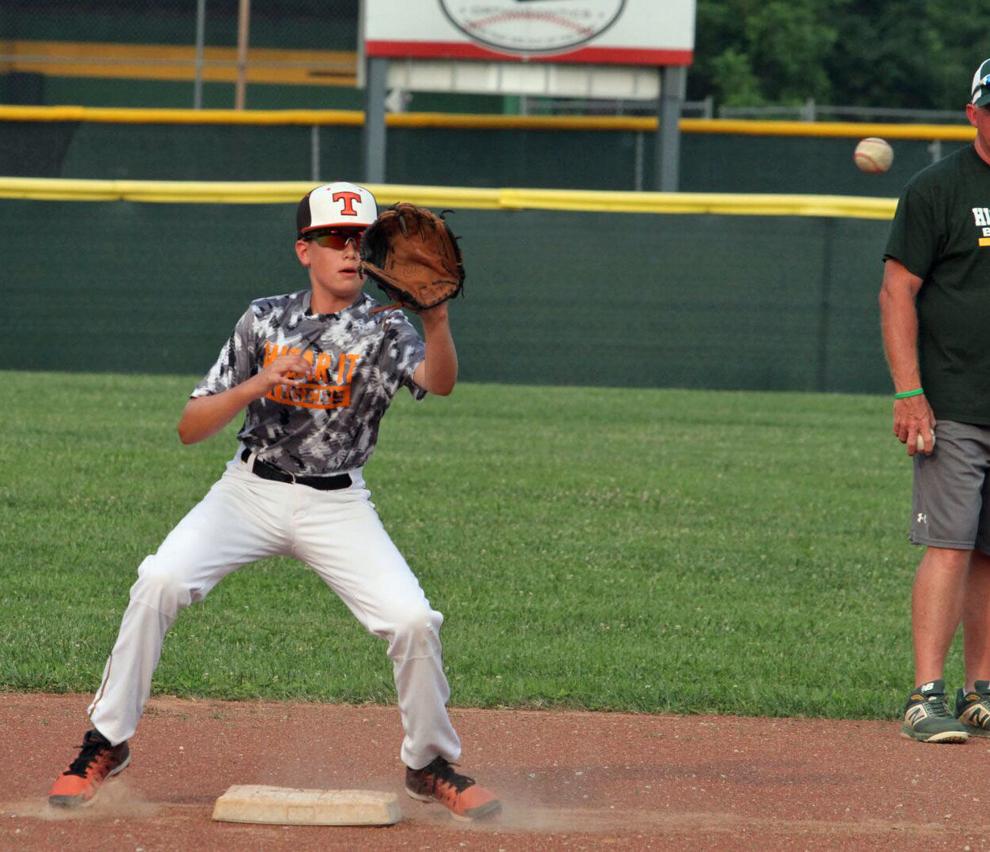 GEORGETOWN — The Highlander Youth Recreation Intermediate 50/70 All-Star team is hoping to make the most of home field advantage.
That's because HYR is hosting the state tournament, which gets underway today in Georgetown. Opening ceremonies are scheduled for 11:30 a.m. this morning with the first game of the six-team tournament slated to start at 2 p.m.
"It's going to be pretty cool," HYR catcher Jack Mull said. "I've played All-Stars now for a couple of years and I've never been able to play here for a tournament, so it'll be pretty cool."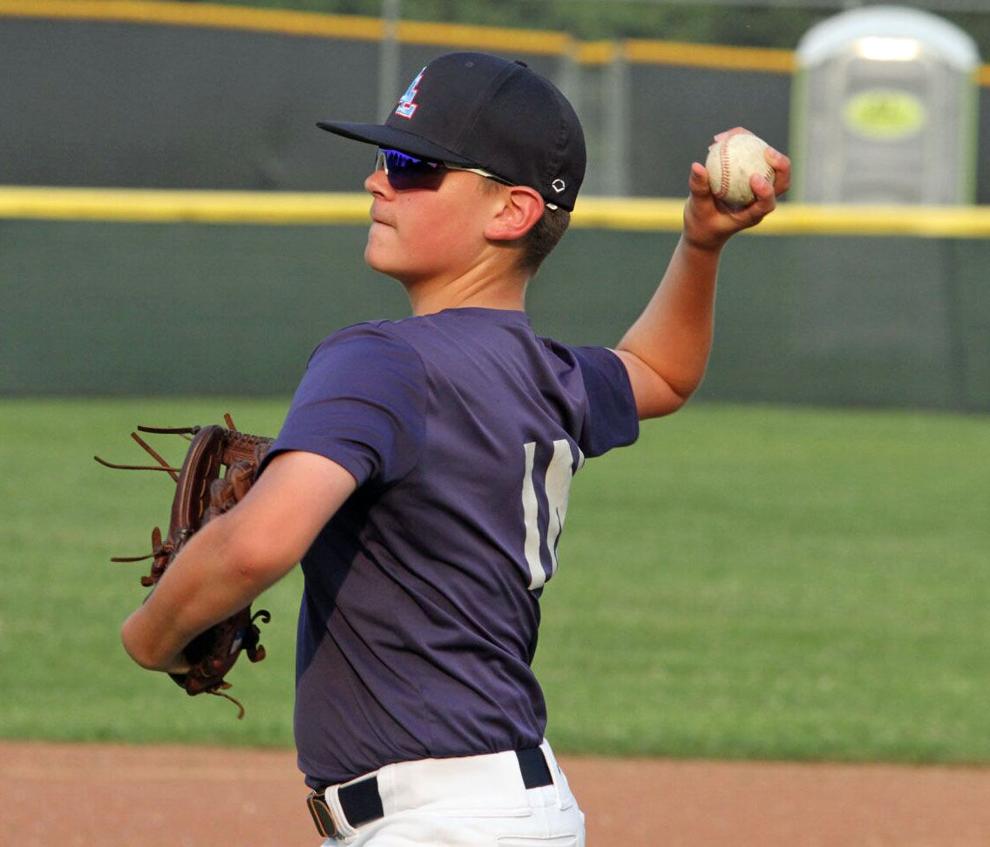 HYR, the three-time defending state champ, is scheduled to face Broad Ripple at 8 p.m. tonight in its first game. After that it's slated to take on Zionsville at 2 p.m. Friday before finishing up pool play against Hobart at 5 p.m. Saturday. The top four teams will then play in a single-elimination tournament, which will feature semifinals at 10 a.m. and 1 p.m. Sunday. The final is scheduled for 4 p.m. that afternoon.
"I think we've got a decent shot at winning it this year," pitcher/infielder Easton Hogan said. "I like our pitching and our hitting. I think our defense should keep us in the games. Hopefully our offense can provide some runs for our pitching staff."
HYR won state titles in this division in 2017, '18 and '19 before last year's tourney was canceled by COVID-19.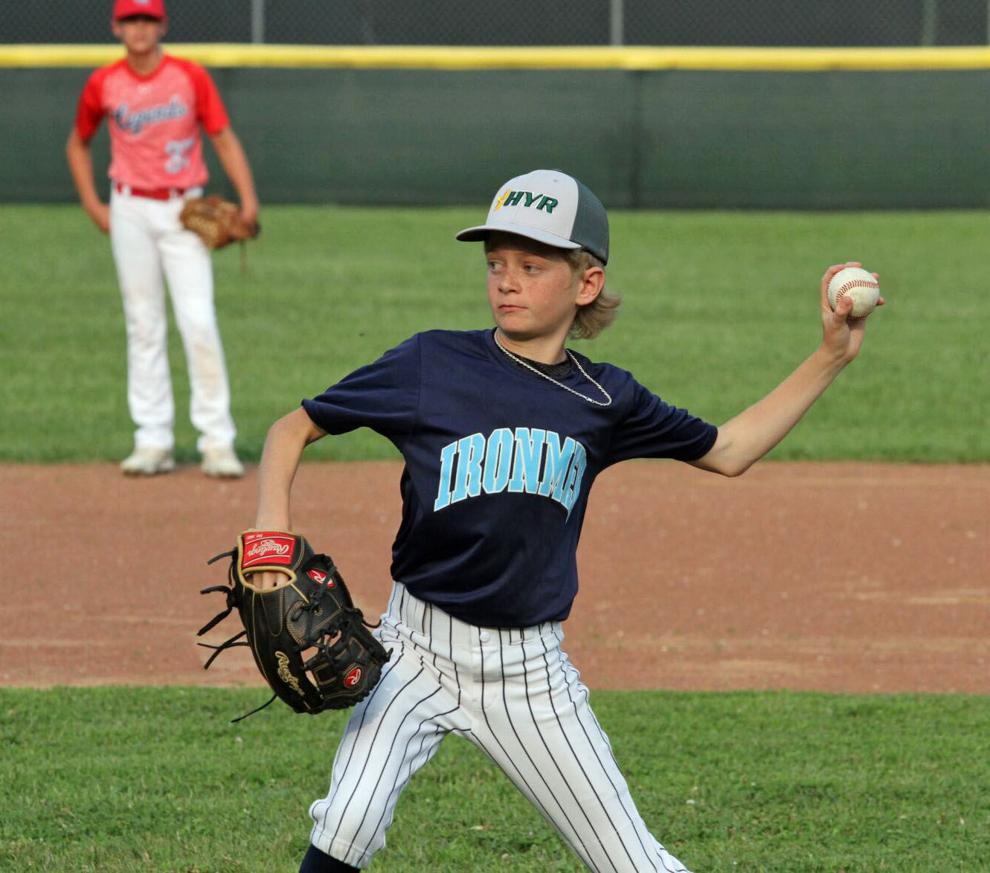 "This is atypical, I think, of some All-Star teams I've coached in the past because we've got so many different kids that are coming from different teams and haven't played together a lot," HYR manager Chris Hogan said. "We've got a handful of kids that have played together quite a bit and a couple of kids that have moved in that are new to the league that made the team. I'm curious to see how it plays out. We've missed out on some practices recently because of rain. So we're just going to give it our best go."
Unfortunately, HYR won't be able to go any further if it wins this weekend's tourney because the regional and World Series have been canceled for a second straight year.
"It's really disappointing that Little League's not going to allow us to advance beyond the state tournament," Chris Hogan said. "I think we've got a team, based on what I've seen of the teams in the past, to compete to win the state tournament. My goal was to get us up to Michigan for the regional tournament and see what happens from there. Unfortunately we're not going to get that opportunity, so our goal is to win state and do the best we can do. ... I like the kids, we've had some really good practices so far and they seem excited about it."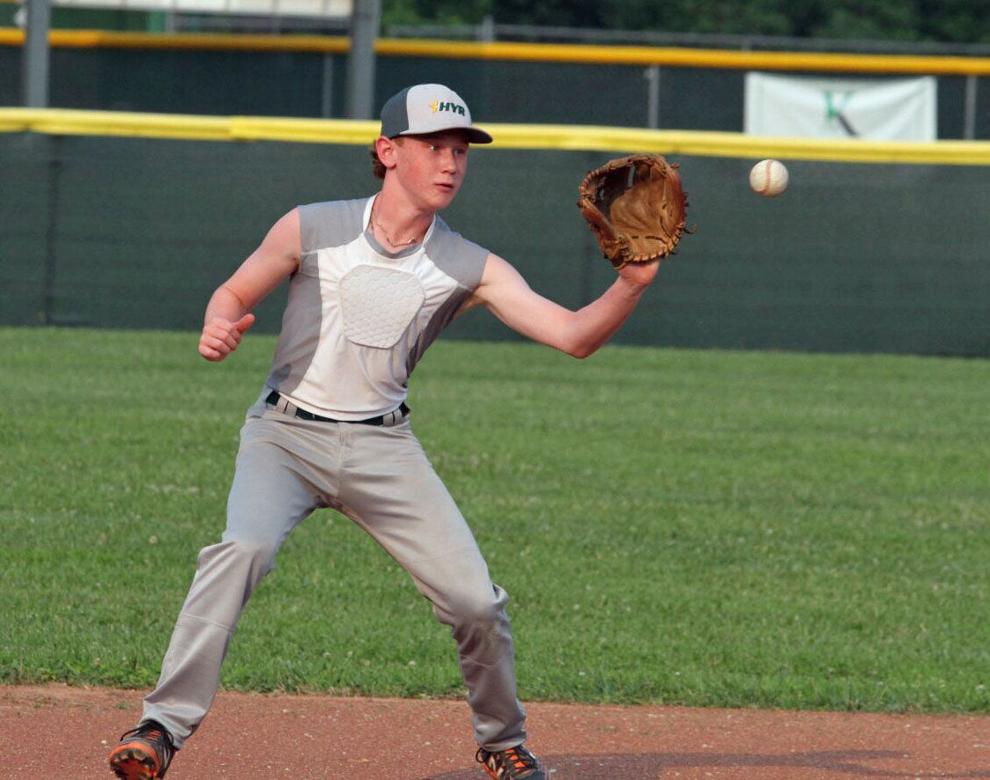 Hogan believes one of his team's strengths will be its pitching.
"We've really got a lot of our kids that can throw," he said.
They include his son, Easton, as well as Clayton Franks, Max Watson, Preston Didat and lefty Clay Austin.
"I think we've got the pitching to do it," Chris Hogan said. "It's a little bit tough playing Thursday, Friday, Saturday and then two games on Sunday, so five games in four days. Then with the pitching rules, managing the rotation to make sure that we have enough pitching on Sunday, but making sure we pitch the right kids early to make it to Sunday, is key because it's a six-team tournament. ... Obviously you want to get to Sunday, but we'll have to manage the pitching to win it on Sunday, that's the goal."
As is scoring plenty of runs to support its pitchers.
"What I've seen of us offensively I think we've got some big sticks in the lineup," Chris Hogan said. "We've got some guys that can put the ball in play and hit it pretty hard."
The roster also includes Luke Jacobi, Noah Leasor, Jacob McWhorter, Lance Metz, Cooper Nash, Matt Polk and Michael Wilson.
What will be the keys for HYR?
"Scoring runs, and then I think defense — limiting errors and limiting big innings, trying to keep one-run innings or no-run innings is going to be the key," Easton Hogan said.
"Just throwing strikes and hitting the ball," Mull added. "Because I feel like we have a good enough defense that we won't have many errors, so we have to make sure we're throwing strikes."
Home field advantage shouldn't hurt either.
"I'm feeling pretty good about our chances," Mull said. "We have a good squad. Everybody can hit, we've got a lot of good pitchers and I think we have a good chance."
SC JUNIOR LEAGUE SQUAD STARTS STATE PLAY
The Silver Creek Junior League All-Star team begins its quest for a state title today.
Silver Creek is scheduled to face Hebron at 4 p.m. this afternoon in the second game of the six-team state tournament at Middlebury Little League.
Silver Creek is then scheduled to face Eagle Creek at 10 a.m. Friday and the District 10 winner at the same time Saturday morning. The top four teams in pool play will advance to Sunday's single-elimination championship segment of the tourney. The semifinals are scheduled for 9 a.m. and noon Sunday with the final slated for 3 p.m. that afternoon.