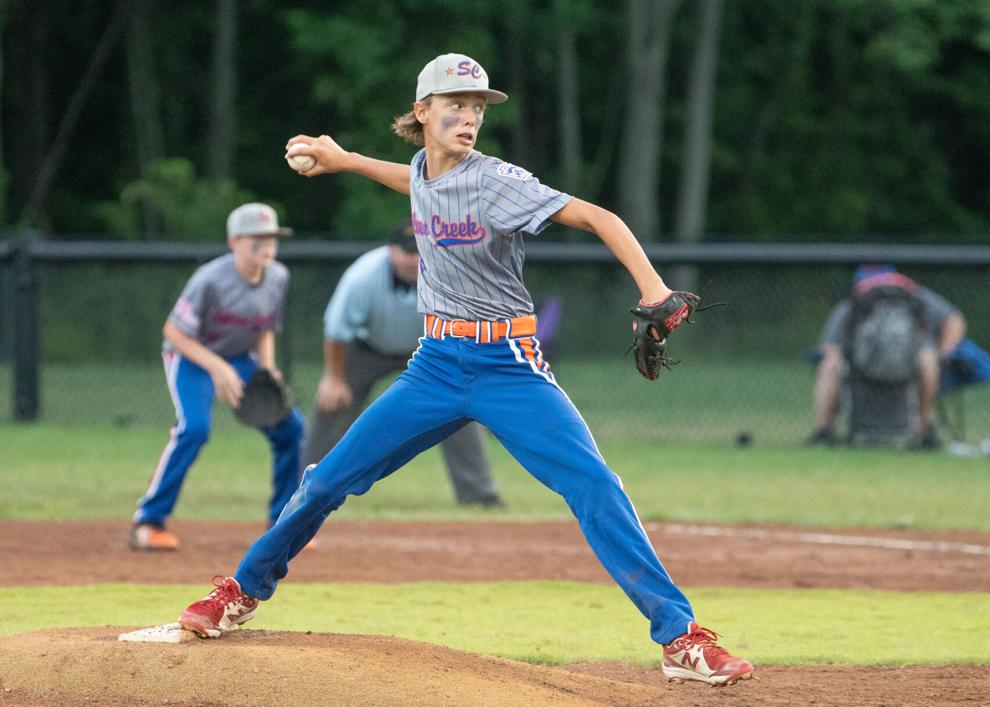 SELLERSBURG — The Silver Creek 12U All-Star team hopes to pick up where its 2019 counterpart left off.
That Silver Creek squad captured its first state championship en route to the Great Lakes Regional in 2019 before last year's tournament was cancelled by COVID-19.
Creek earned a return trip to the state tourney, which begins today, by winning the recent District 5 Tournament at Kevin Hammersmith Memorial Park in New Albany. Silver Creek downed Jeff/GRC 9-4 in the final after Jeff forced a winner-take-all championship game by posting a walk-off win over Creek in the double-elimination tourney.
"That (2019) team came out the Sunday before districts started, about seven or eight of'em and the coaches, and they just went over things that this team should learn from," Silver Creek manager Shane Roberts said. "One of the biggest things was they told this team, 'You're going to lose a game. You're going to lose a game at some point and it's how you respond.' And I think that message really got across last Monday night with the Jeff game. That first game, losing that and coming back for the win. ... They also talked about, 'Just have fun. Smile and enjoy the ride because not a lot of kids get an opportunity to play past district, so when you get that opportunity, enjoy it for sure."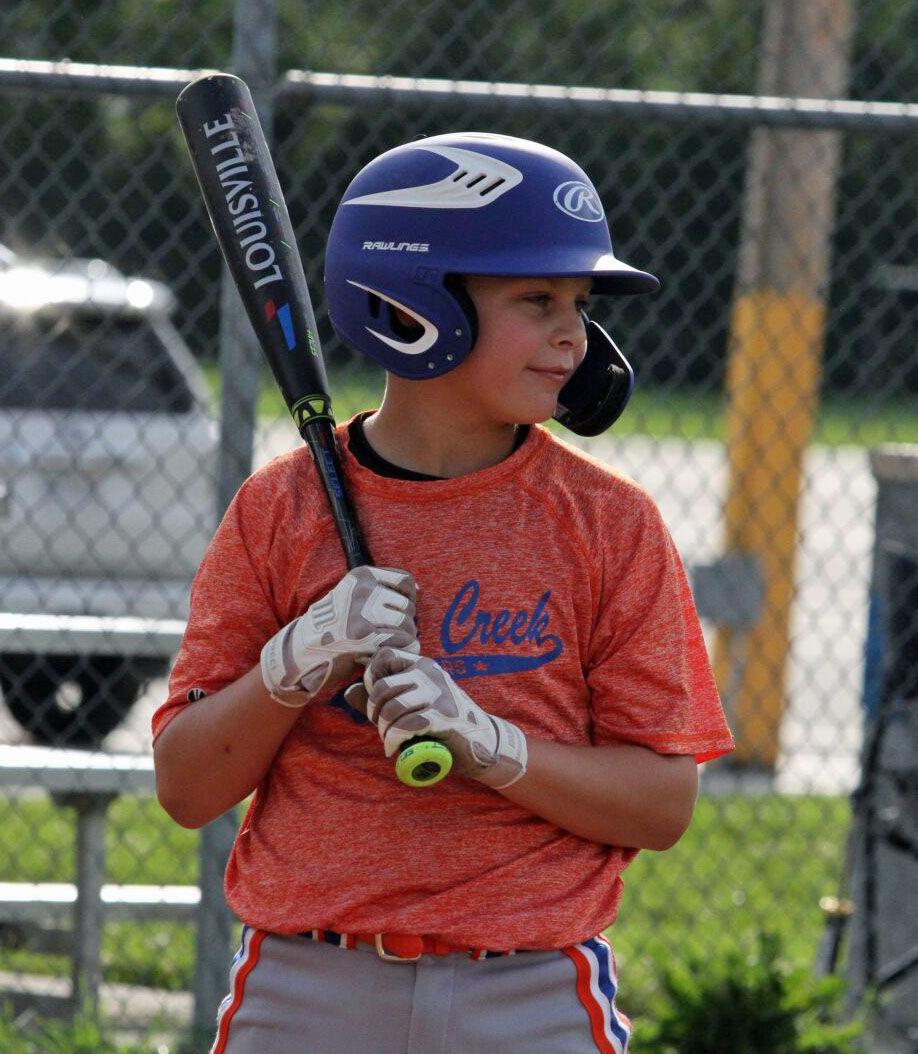 "They just wanted us to keep our heads high," All-Star Brody McLaughlin added. "We're going to lose some, but if we lose we have to come back and win and have good attitudes. And we did."
Silver Creek received one of the two byes in the 10-team tournament at Munster Little League, so it won't begin its quest for a second straight title until 10 a.m. EST Wednesday against the winner of today's first-round game between Bedford and Wabash. The championship game is scheduled for Sunday.
There are several other connections between the 2019 team, which was led by pitchers Preston Burton and Spencer Durham, and this Creek squad.
The most obvious one is Burton's younger brother, Brody, is the Silver Creek catcher.
"It was pretty fun watching them go to regional," Brody Burton said. "(He tells me to) try to do as good as him."
Also in 2019, Roberts coached Preston Burton and Durham, along with several youngsters, during the Little League regular season.
"So we had two 12-year-olds and eight 10 year-olds and of those eight 10-year-olds, a majority of them are on this team playing here," Roberts said.
"The 2019 team was really good They lost (their first game at state), but then they came back and won the whole thing," All-Star Elliott Kopf added. "They kind of set the tone for us. .... They just kind of helped role model us and they helped us get to where we are right now."
The other team members are Lucas Linderman, Luke Ott, Drake Oltman, Ryan Johnson, Boston Roberts, Tracen Roush, Carter Reardon and Guy Proctor.
Proctor and Ott lead Silver Creek's pitching staff.
"Guy sets the tone for us," Roberts said. "He's the guy that has the electric stuff that's scary to get up there and hit against. Luke Ott, I call him 'My bulldog.' He's been around forever and he's just developed into a great pitcher."
"I feel like I've really got to bring it," Proctor added. "I've just got to do my best."
Kopf, the younger Roberts, Roush, Linderman and McLaughlin can also pitch, according to Shane Roberts. McLaughlin is the team's lone lefty.
At the plate Boston Roberts, the manager's son, bats leadoff.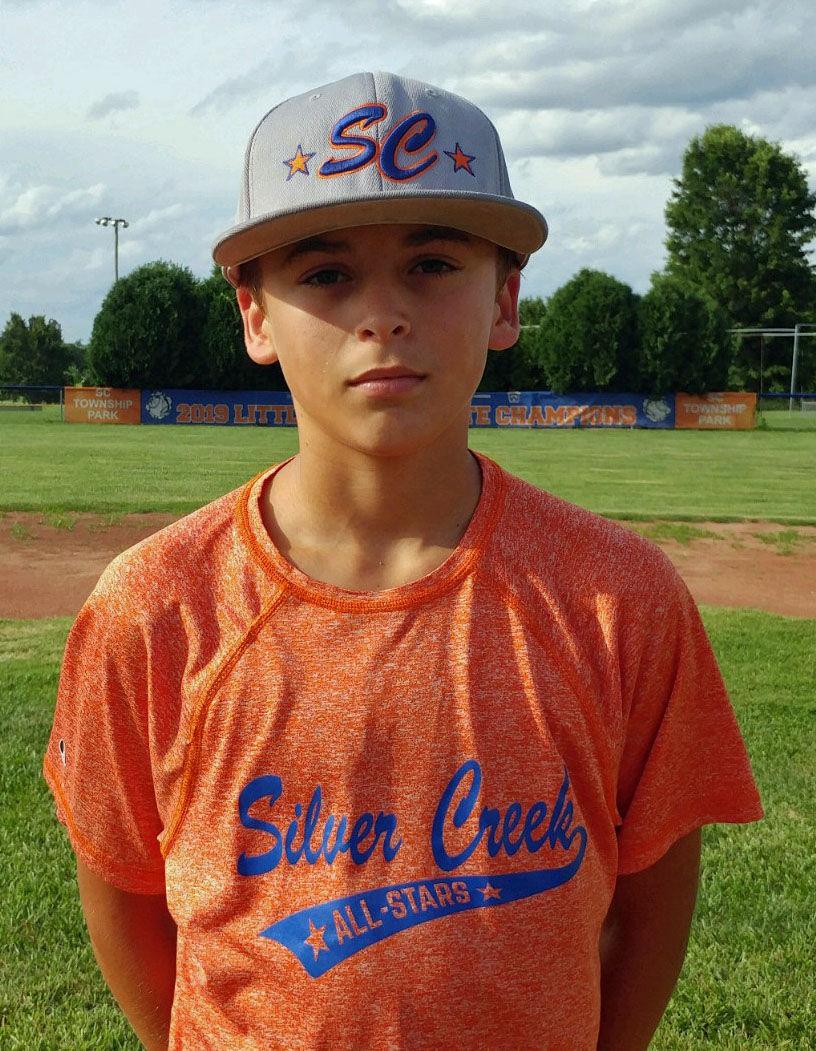 "Boston, for his size, gives us a lot of power in the leadoff spot. In the district I think he had four extra-base hits," Shane Roberts said. "He can hit a ball out of the park, but he takes a lot of pitches too, so he's the typical leadoff guy too. He'll see five, six pitches to start a game."
Kopf bats second.
"Elliott's like Bo Jackson," Roberts said. "He's as fast as anyone and he's got that body and just hits like it."
Oltman, whose inside-the-park three-run homer sparked Creek over Jeff in the district final, hits third.
"Drake Oltman is like Mike Trout," Roberts said. "He's our fastest kid on the team, which is why he got an inside-the-park home run the other night, but he can also hit a ball 300 feet."
Proctor bats cleanup for Silver Creek.
"Guy Proctor is basically your perfect hitter," Roberts said. "He's not going to hit balls out of the park, but he's going to line-drive everywhere — right-center, left-center. (He) just never has a bad at-bat."
Burton hits fifth while Linderman or McLaughlin usually take turns in the No. 6 hole.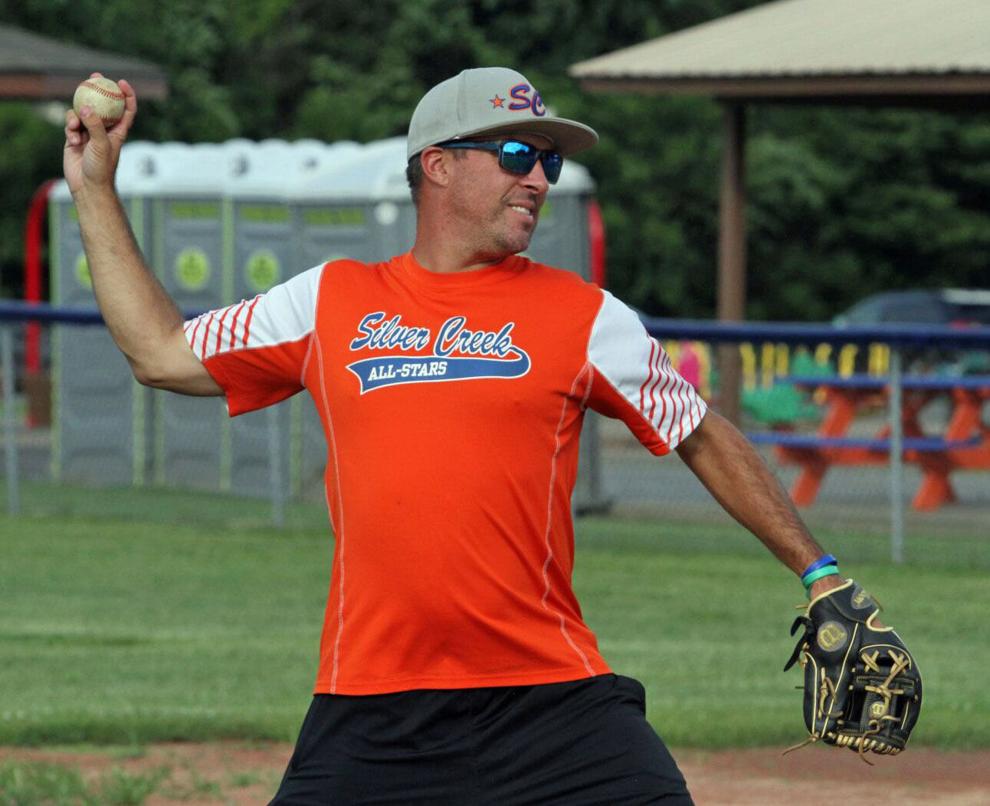 "They both give you a different element," Roberts said. "Lucas is a fastball hitter who finds holes all day long. Brody is a left-handed speedster, who could bunt and can get on base for infield hits."
Roush, who had five RBIs in the district tourney, hits seventh while Johnson or Ott usually bat eighth.
"They're both gritty, gritty ball players that find hits," Roberts said of the latter two.
Reardon, the team's second baseman, bats ninth.
"Carter, he's there because he's just like Boston," Roberts said. "They are both leadoff hitters and I want that back-to-back coming around the lineup."
Creek's defense, according to Roberts, is anchored by a strong outfield.
"I've got three centerfielders in the outfield," he said of Kopf, Oltman and Proctor, when he isn't pitching. "You put them out there and they all run down balls left and right. And they all have power arms, so they can get it to the bases pretty quickly."
The left-side of the infield is anchored by Roush at third and Boston Roberts at shortstop.
"We all just need to work together," Reardon said.
As they all chase the same goal — Williamsport, Pa.
"It's going to take a lot of teamwork and effort. We've got to hit and hopefully we just compete," Boston Roberts said. "We want to keep it going, hopefully make it to the World Series."