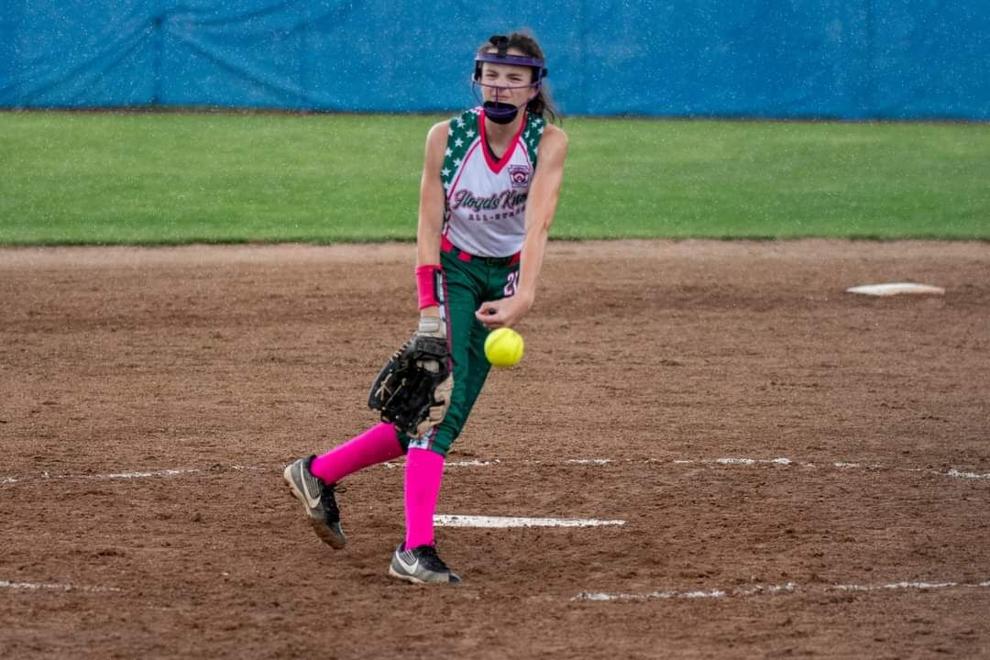 FORT WAYNE — The Floyds Knobs Community Club 12U All-Stars fell heartbreakingly short of their fourth straight state title.
A two-out RBI-single in the bottom of the seventh inning propelled Zionsville to a 1-0 win over FKCC in the state championship game Monday afternoon at Homestead High School.
Floyds Knobs cruised through its first three games of the five-team, modified double-elimination tournament, outscoring their opponents 26-1.
FKCC blanked Don Ayers 8-0 in its first game Saturday morning before downing Zionsville 8-1 later in the day.
In the latter victory, Floyds Knobs pounded out 14 hits. Breleigh Lockhart led the way, going 3-for-4 with two doubles and two RBIs while scoring once. Olive Kinder, Kendall Christie and Macy Helms added two hits apiece.
Those hits provided more than enough offense for a pair of pitchers (Presley Hegedus and Aubrey Duckworth), who combined for a three-hitter in the circle. Hegedus struck out three in the first four innings, while Duckworth fanned one over the final two frames.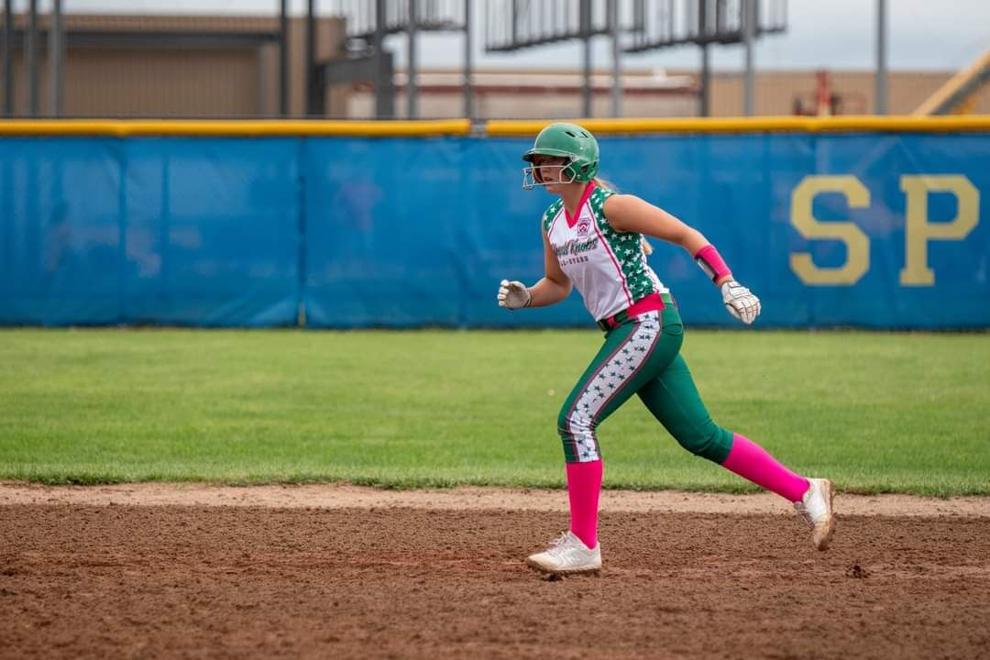 Then Sunday afternoon, FKCC blasted Chet Waggoner 10-0 in four innings to qualify for the final.
Christie tossed a complete-game shutout, allowing three hits while striking out seven.
Sophie Douce led Floyds Knobs at the plate, going 2-for-3 with a double while scoring twice.
The winner-take-all championship game was a pitchers' duel. FKCC outhit Zionsville 6-4 as five players (Douce, Christie, Adeline Shultz, Presley Hegedus and Emory Hegedus) singled and Helms doubled.
However Zionsville had half of its hits in the bottom of the seventh inning to pull out the victory.
Christie absorbed the loss in the circle despite allowing only four singles while walking two and striking out 12. She escaped a bases-loaded jam in the bottom of the fifth to help keep the game scoreless.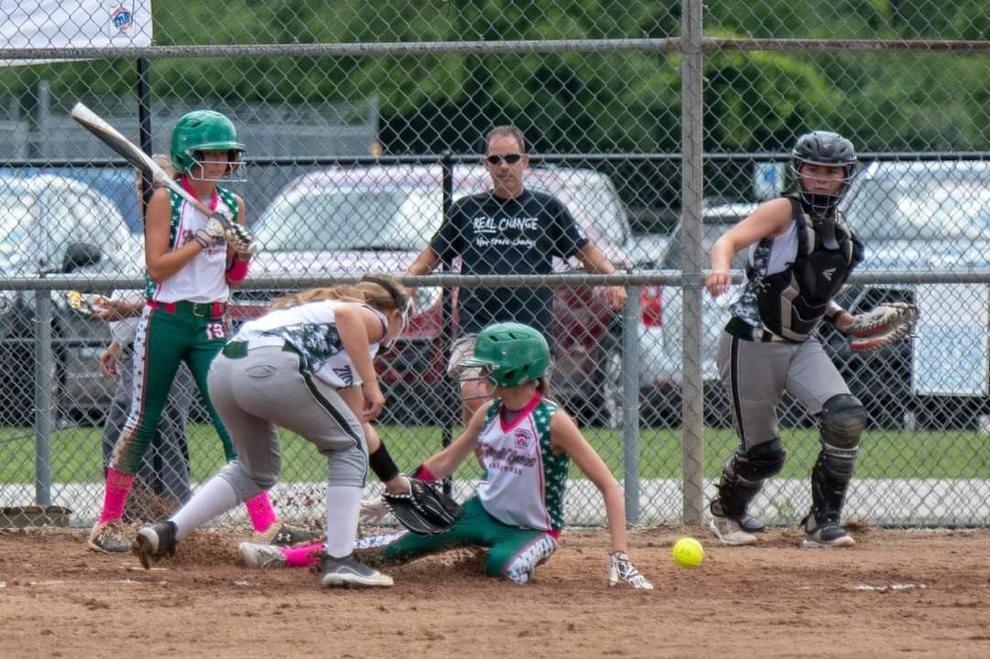 FKCC 10U FALLS IN STATE SEMIS
DeMOTTE — The Floyds Knobs Community Club 10U team lost in the semifinals of the state tournament Sunday.
FKCC won its first two games of the double-elimination tournament before falling 10-5 to Zionsville late Friday night at Roselawn Little League.
Floyds Knobs bounced back with a 10-1 win over Broad Ripple Haverford on Saturday afternoon to complete pool play. The victory put FKCC in a three-way tie (with Chet Waggoner and Zionsville) for first in pool-play standings. However, Floyds Knobs was the No. 3 seed in the four-team tournament based on runs allowed.
In the semis, Zionsville downed FKCC 13-3 to its end quest for a fifthstraight state title.
"I'm extremely proud of our girls and the way that they competed," Floyds Knobs manager Patrick Oster said. "They dealt with a lot of adversity over a six-week period of All-Stars and I think the girls that stuck through the entire All-Star process enjoyed a totally unique softball experience."
FKCC suffered a major blow when pitching ace Macy Lowe suffered a fractured hand during the tourney.
"After the gem (14 strikeouts against only three hits) Macy pitched against eventual state champion Chet Waggoner on Thursday we felt we were in the driver's seat. However, a hit-by-pitch in a rain-soaked game against DeMotte Friday afternoon fractured her pitching hand and we just didn't have the pitching stable to overcome it," Oster said. "The girls fought hard and left everything on the field in Roselawn, but I could see the disappointment in their faces after the game and knowing they weren't at full strength. These girls learned more valuable life lessons than softball during this process. (To) come away with an empty feeling they know they don't want to feel again at a state, regional or national level going forward, that will be used as fuel to continue their work."