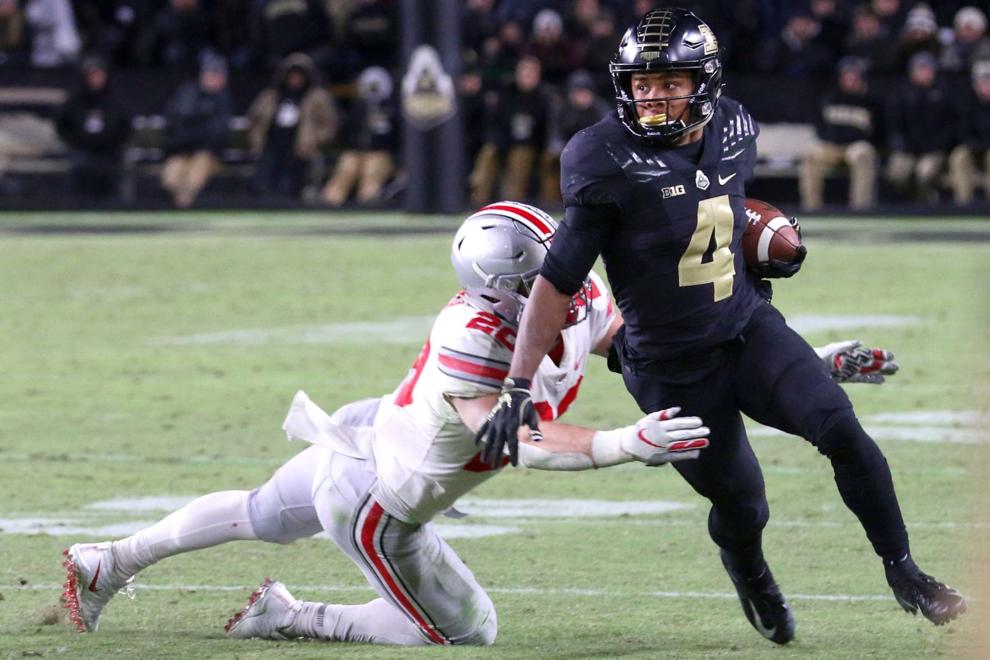 New Albany native Rondale Moore was selected in the second round of the NFL Draft on Friday night.
The 5-foot-9, 180-pound wide receiver out of Purdue was chosen 49th overall, the 17th pick of the second round, by the Arizona Cardinals.
Moore joins a team that went 8-8, finishing third in the NFC West, this past season. Arizona lost a tiebreaker with the Chicago Bears for the final playoff spot in the NFC.
He also joins a high-powered attack, triggered by dynamic quarterback Kyler Murray, that ranked sixth in the NFL in total offense (384.6 yards per game) this past season. Murray threw for 3,971 yards and 26 touchdowns while running for 819 yards and seven TDs in 2020.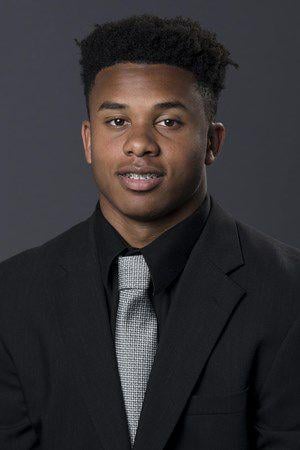 Moore, who likely will also return kicks, joins a receiving corps that includes one of the league's top receivers in DeAndre Hopkins, who had 115 catches for 1,407 yards and six touchdowns this past season, as well as up-and-comer Christian Kirk, who had 48 receptions for 621 yards and six TDs.
The drafting of Moore likely means the end in Arizona for long-time Cardinal, and future Hall of Famer, Larry Fitzgerald, who had 54 receptions for 409 yards and one touchdown this past season.
Arizona, which recently made a big splash in free agency by signing defensive lineman JJ Watt, could be a trendy pick to win the West next season.
Moore played two years at New Albany (where he also suited up for the Class 4A state-championship boys' basketball team) before transferring across the river to Louisville Trinity, where he starred for two years.
He then played three seasons for the Boilermakers.
As a true freshman in 2018, Moore won the Paul Hornung Award as the nation's most versatile player, was a consensus All-American and the Big Ten Freshman and Wide Receiver of the Year. He finished the year with a Football Bowl Subdivision-best 114 receptions for 1,258 yards and 12 touchdowns while also breaking the school record for all-purpose yards (2,215).
In 2019, Moore was limited to four games due to a leg injury. Still, he finished with 29 receptions for 387 yards and two TDs in those contests.
This past season he had 35 receptions for 270 yards, while rushing six times for 32 yards and a touchdown, in three games for the Boilermakers.
Moore graduated from Purdue in 2 1/2 years.