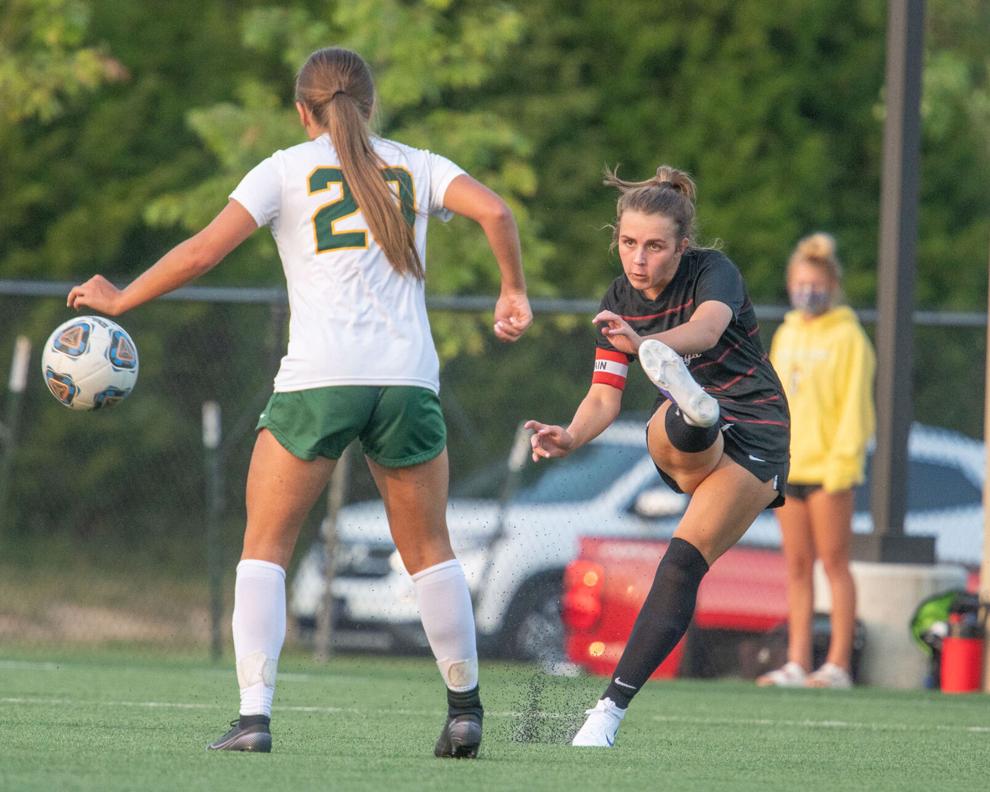 Floyd Central junior Dakota Bramer, New Albany senior Emma Lopp and Silver Creek senior Anna Wright were big-time playmakers for their respective teams this past season.
It should be no surprise then that the three are up for the News and Tribune Sports Performance Yearly (NTSPY) Awards Girls' Soccer Player of the Year.
The winner will be announced June 24 during the NTSPY Awards, which will be held online for the second straight year.
DAKOTA BRAMER, FLOYD CENTRAL
A solid sophomore season gave way to an even better junior campaign for Bramer.
"It was exciting," the midfielder/defender said. "I was just super-glad that we were able to have (a season) because it wasn't guaranteed coming in (due to COVID-19). And so we just went out to make the most of the opportunity we had to play."
The Highlanders struggled at times during the regular season, losing five consecutive matches at one point, before turning it on at tournament time.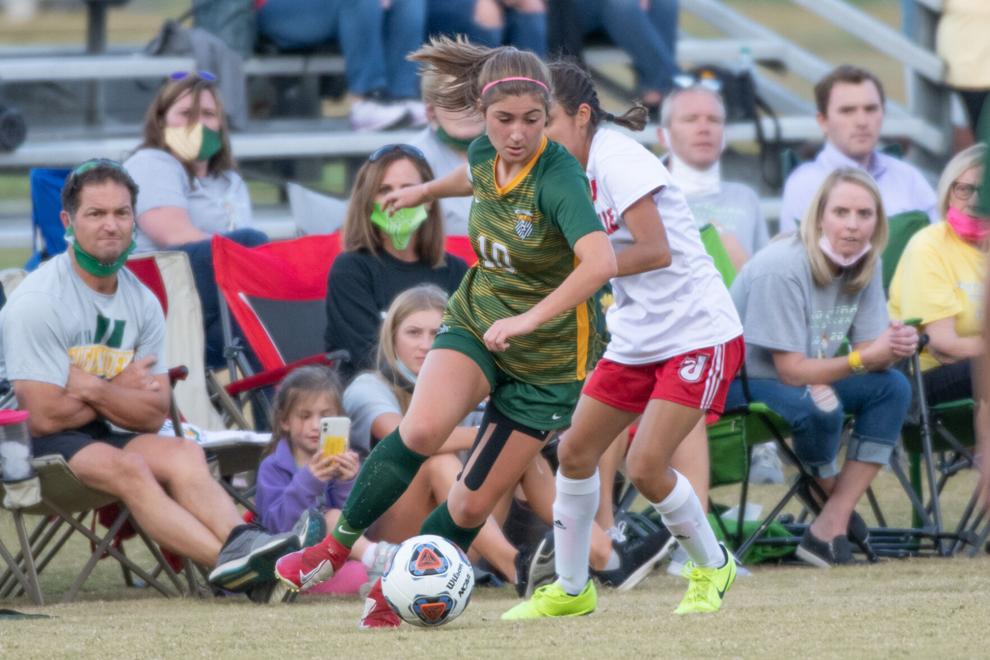 "It was kind of like starting over because we lost such an upperclass the year before," Bramer said. "It was a struggle from the beginning, but I was just glad we got it figured by the time sectionals came around."
In the sectional, the Highlanders knocked off Hoosier Hills Conference champion Seymour 2-1 in the first round before blanking Jeffersonville 2-0 in the semifinals and New Albany 3-0 in the championship.
"That was probably the most exciting sectionals I've experienced so far," Bramer said. "Mostly because we were supposed to lose in the first round, no one thought we were going to be in the finals, no one thought we were going to win it, so the underdog feeling was definitely a high."
As was sending retiring head coach Lewie Stevens out with his fifth consecutive sectional title.
"I was glad that he went out with a win, because I was like, 'Oh man he's had four in a row, if we blow this for him...,'" said Bramer, who was named to the Indiana Soccer Coaches Association District 4 first team after the season. "I was glad we were able to do that for him and let him go out with a bang."
She'd like to do the same in her senior season.
"I'm super-excited for senior year," Bramer said. "We have a new coach, so it's a little bit of a new environment, and there's just new things going on. I know it's going to be really good, definitely the best. My goals, personally, I'm just going to go out there and do my best and use my gifts and talents to glorify God and just do everything I can to help the team be successful. It's a team game, it's not about me, it's not about one person, it's about the team so I'll do whatever I can do to help them out."
EMMA LOPP, NEW ALBANY
Lopp had a strong senior season for the Bulldogs.
The forward/midfielder topped the team in goals (20) and points (47) while ranking second in assists (seven).
"It was everything that I could've hoped for and more," Lopp said. "I was the co-captain with one of my best friends (Emery Tanksley). We had a lot of returners that played great and had great seasons. We had a winning record, we beat a lot of teams — not that we didn't think we would beat them, but they were big wins for us."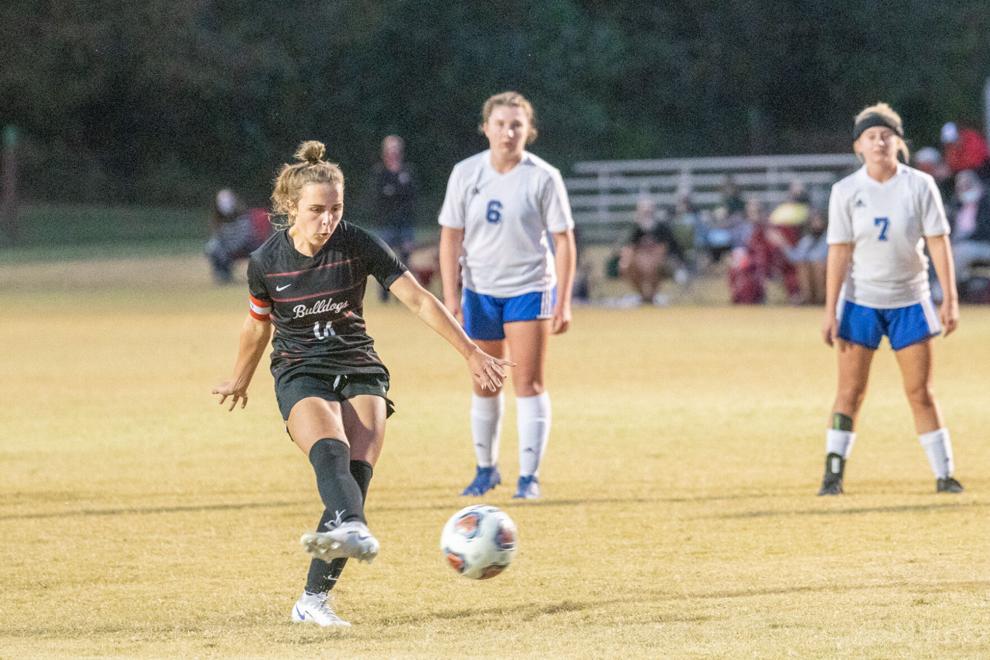 Included among those were victories over Floyd Central and Evansville North during the regular season. Lopp had the winning goals in both of those.
"I had so much fun and I was just really fortunate to have (a season) at all with COVID and everything, but it was a heck of a season," she said. "It was so fun."
Lopp hopes the fun continues at the University of Indianapolis, where she'll continue her soccer and academic careers.
"I've been committed since last spring, so being already committed just gave me a lot more (comfort). Like, 'I can just play now, I don't have to worry about the recruiting path,'" she said. "It was fun to be able to just focus on playing rather than worry about that side of it, because it's so stressful. But I'm already starting conditioning and I'm going in early August and I'm really excited about that. I'm going to major in exercise science, it's a great school for that, so I'm really excited."
ANNA WRIGHT, SILVER CREEK
After missing her entire junior campaign with a knee injury, Wright bounced back with a sensational senior season.
The forward led the Dragons in goals (29) and points (64) while also finishing third in assists (six) as they captured their fourth sectional title and their first-ever regional championship before losing in the semistate.
"I came back from an injury so that was really nice to be able to come back with the team and play," Wright said. "We also had a really good season, we went 19-2 and went all the way to the final four and I feel like we just came together all as one and did the best that we could.
"Winning regionals was number one, that was so cool. So was winning and sectionals and conference."
After the season, she was named to the Indiana Soccer Coaches Association District 4 first team.
Wright will continue her soccer and academic careers at Western Kentucky University, where she plans to major in exercise science and possibly minor in sports psychology.
"I go July 5 and I'm really excited to play some good teams and play against good players on my own team," she said.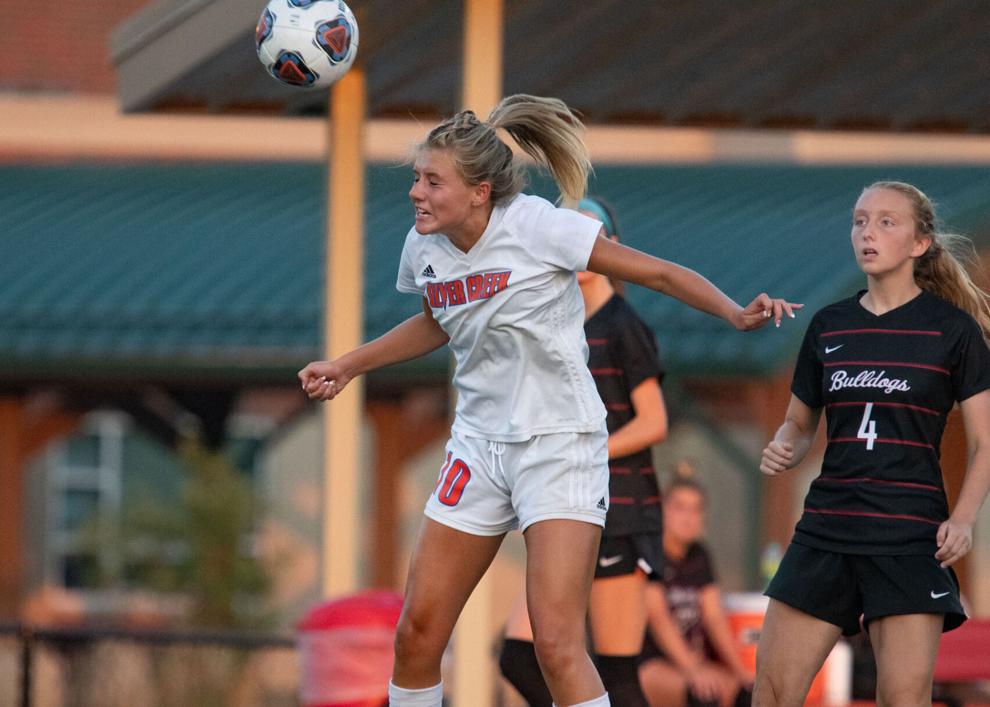 .
2020 NEWS AND TRIBUNE ALL-AREA TEAMS
FIRST TEAM
Grace Barber, New Albany senior
Dakota Bramer, Floyd Central junior
Olivia Clive, Jeffersonville junior
Natalie Day, Silver Creek senior
(GK) Megan Ekart, Silver Creek senior
Sarah Elder, Silver Creek junior
Lily Haire, Jeffersonville junior
Olivia Johnston, Silver Creek sophomore
Olivia Jones, Jeffersonville senior
Emma Lopp, New Albany senior
Kendyl Rumple, Floyd Central sophomore
Anna Wright, Silver Creek senior
SECOND TEAM
Meredith Antz, Silver Creek senior
Ava Bandy, Floyd Central junior
Tania Boswell, Jeffersonville senior
Jaidyn Calvert, Jeffersonville freshman
Mia Duggins, Providence senior
Regan Hinton, Providence sophomore
Corrina Hohl, Floyd Central junior
(GK) Kylie Koch, Floyd Central freshman
Sydney Leddon, Silver Creek sophomore
Hannah Magruder, Jeffersonville freshman
Hannah Sakamaki, Floyd Central junior
Emery Tanksley, New Albany senior
HONORABLE MENTION
Layne Burke, New Albany; Lauren Castleberry, Providence; Addison Duran, Jeffersonville; Savanna Foreman, Jeffersonville; Kiki Gant, Jeffersonville; Liliana Gonzalez, Jeffersonville; Rosie Grady, Silver Creek; Jordyn Hall, Silver Creek; Maci Hoskins, Providence; Tiara Jones, Jeffersonville; Layken Kochert, Silver Creek; Elle Marble, Jeffersonville; Riley Nethery, Charlestown; Kendra Salazar, Jeffersonville; Brooklyn Stemle, Providence; Taylor Treat, New Albany; Carley Troutman, Silver Creek; Alaina Walker, New Albany; Meridith Wilkinson, Silver Creek; Clara Worrall, New Albany.
COACH OF THE YEAR
Patrick Anderson, Silver Creek