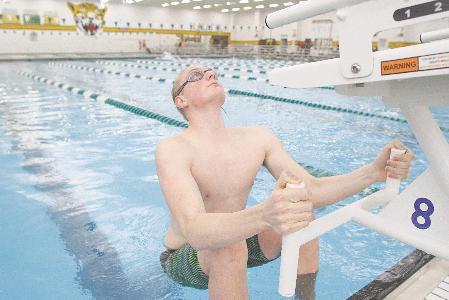 It's time to dive head-first into the pool once again. 
The girls' swimming season is underway while the boys get going this week. 
With that in mind here are three big questions surrounding our local teams entering the 2019-20 campaign. 
1. CAN FLOYD CENTRAL SWEEP THE SECTIONAL TITLES AGAIN? 
Last season the Highlander boys won their fourth straight sectional title (by 174 points) while the Floyd girls captured their second in a row (by 107 points) and 10th in 12 seasons. 
Even though both Highlander teams suffered significant graduation losses, they both should be favored to hoist the first-place trophy once again. 
"We graduated a lot of seniors and experience last season," Floyd Central coach Joe Perkins said. "It will take us a while this season to figure out the best lineup for our team. Our teams have come in with a very good attitude and are working very well together. Our returning swimmers that didn't swim in the [HHC and sectional] championship meets last year are very hungry to prove themselves."
The boys' team should be led by seniors Dalton Lawver and Carson Huber. Lawver is the reigning sectional champion in the 100-yard backstroke. He and Huber, the sectional runner-up in the 100 butterfly, were half of the Highlanders' sectional-winning 200 medley and 400 freestyle relay teams last season.
The girls' squad should be paced by senior Grace Allen and junior Erin Perkins. Allen was third at sectional in both the 200 individual medley and 100 butterfly last season. Perkins, meanwhile, was runner-up in the 500 freestyle, fourth in the 200 free and was also a member of Floyd's victorious 400 freestyle relay team. 
2. IF ANYONE CAN KNOCK OFF EITHER OF THE FLOYD TEAMS, WHO COULD IT BE?  
The Jeffersonville girls. 
The Red Devils won the sectional title in 2017 before losing to the Highlanders by 24 points in '18 and 107 last season. Jeff, however, returns many of its key contributors from last season, including all four members of its sectional-winning 200 medley and 200 freestyle relay teams. Seniors Megan McEwen, Alyssa Miller and Bonnie Dixon will lead the way.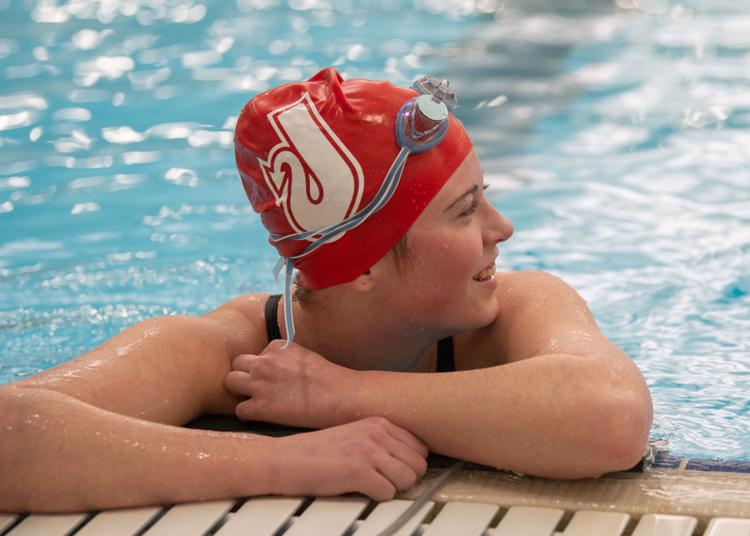 "Our girls' team will be more competitive this year, especially if we stay healthy," Jeff coach Michael Pepa said. "We gain more talent than we lost last year from a championship scoring perspective. Our nucleus returns. We look to challenge some school records and advance several athletes to state." 
3. WHICH TEAMS COULD BE ON THE RISE? 
On the boys' side, Providence lost several swimmers to graduation but returns some key contributors from a team that finished seventh — 14 points behind New Albany — at the sectional. Charlestown, which was 10th at sectional, should also be improved. 
On the girls' side, New Albany graduated a quartet of key swimmers off last season's squad, but the Bulldogs should still be strong. New Albany, which finished 124 points behind runner-up Jeff at last season's sectional, will be led by senior Greer Manger, the defending sectional champion in the 100 breaststroke. Sophomore Lanie Scharlow, the reigning sectional champion in the 1-meter diving competition, also returns. Meanwhile Silver Creek, which returns almost all of its relay swimmers and adds some talented multi-sport athletes, should be better as well.