CLARKSVILLE — Ali Hornung, Courtney Glotzbach & Co. made sure it wasn't deja vu all over again.
The Providence junior and senior outside hitters combined for 36 kills to power the Pioneers past Louisville's Mercy Academy 25-19, 25-20, 19-25, 25-23 in a battle between Indiana and Kentucky powerhouses Thursday night at the Larkin Center.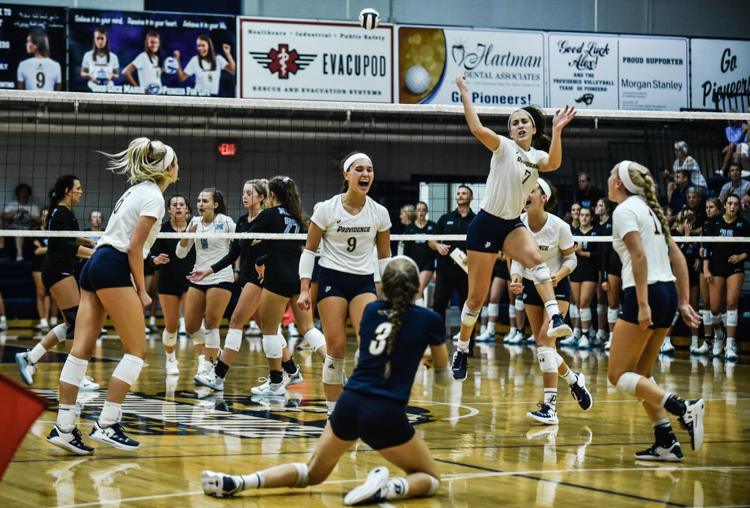 "It's just a really good win," said Hornung, who tallied a team-high 20 kills. "We haven't beat Mercy since 2015, so it feels really good. It's a good win to get under our belt."  
The Pioneers (2-0), who are ranked No. 2 in Class 4A in the preseason coaches poll, won the first two sets before the Jaguars (1-1), who are ranked No. 29 nationally by PrepVolleyball.com, prevented a sweep by taking the third set.
Then in the fourth set Mercy jumped out to a 7-3 lead, prompting a timeout by Providence coach Terri Purichia.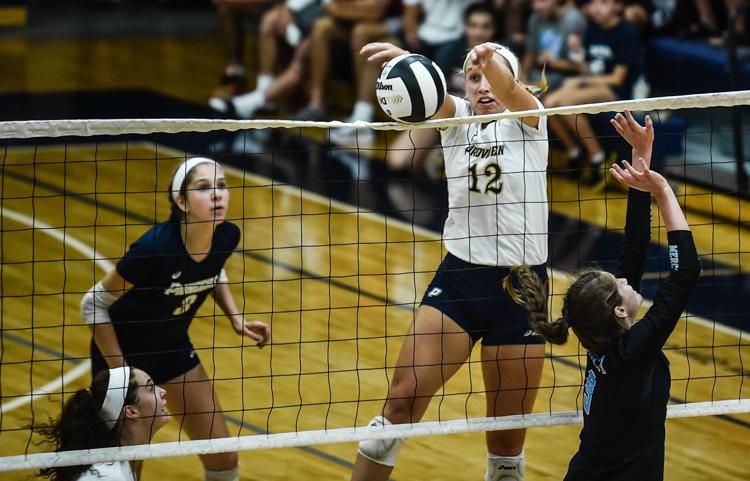 "[In the] timeout I just reiterated the fact that two years ago when they came in this gym we were up 2-0 and lost in five, and that was not going to happen again," Purichia said afterward. "[Then] we got a little bit of production out of some people and some fire behind their swings, that was just fun to see them kind of rise to the occasion."  
The Pioneers battled back to briefly go up 9-8 before the Jaguars answered and edged back ahead. They led 16-14 midway through the set, when Providence reeled off five consecutive points to take control. Hornung had a pair of kills in the Pioneers' decisive surge.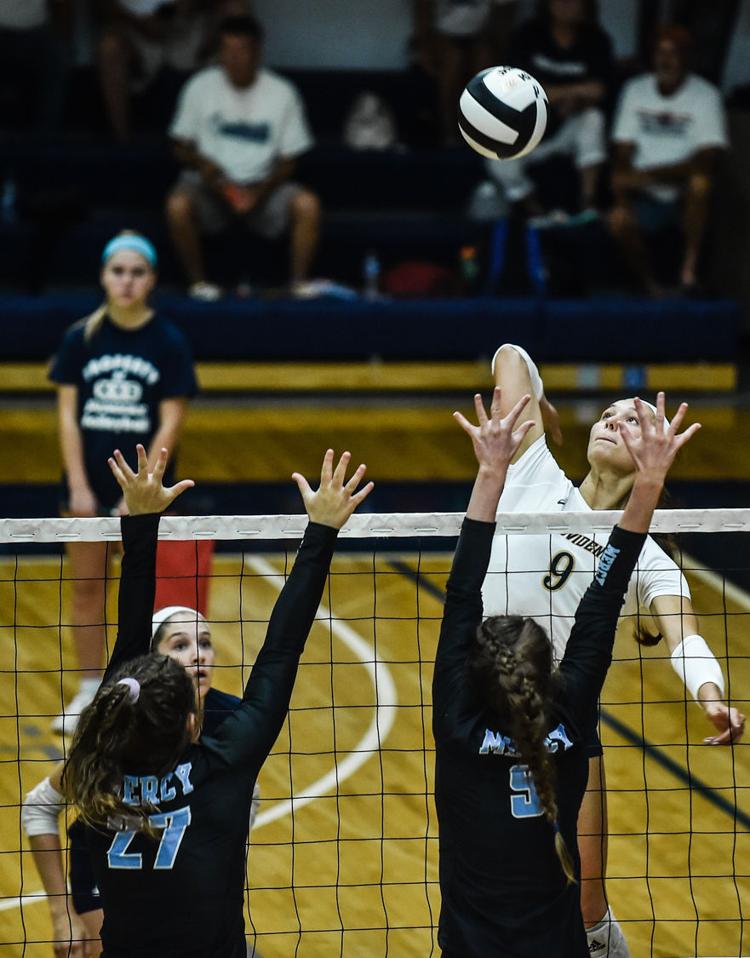 "Ali is just so tremendous, she's such a crafty hitter," Purichia said. "She can look like she's going one way and at the last second change her mind and go another direction. Tonight she and Courtney hit with so much power. They mixed up their shots a lot of times, it was just really effective for us. I think that frustrated Mercy's defense a little bit because they picked up a lot of balls, but there was a lot that we were able to put down so that was good." 
Providence stretched its lead to 24-19 late before Mercy ran off four in a row to get within one. Moments later, though, a Jaguars' spike sailed long, giving Providence the match.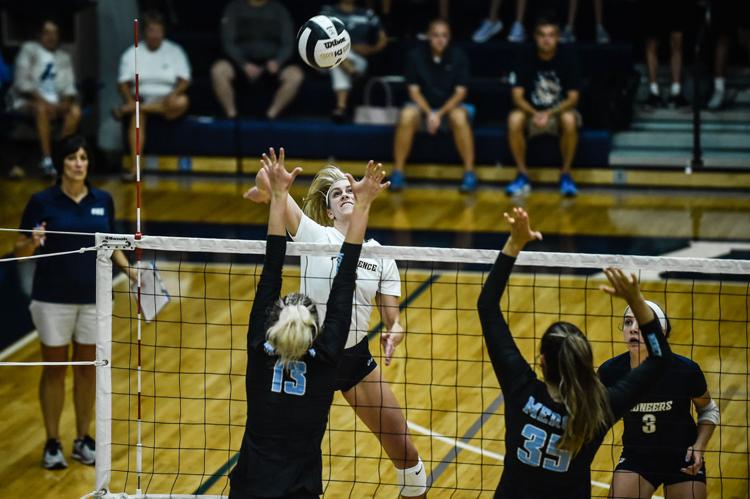 "It felt like a carbon copy of what happened two years ago," Purichia said. "We can't let up on a team like Mercy, they're so good and so talented and they were not going to go away, so we had to do something a little bit better. We got a couple good serving runs." 
Glotzbach finished with 16 kills and 16 digs while Ceci Rush paced Providence with 17 digs and Emma Kaelin dished out 54 assists.  
The Pioneers next travel to Carmel for a 4-way Saturday. Providence will face eighth-ranked Crown Point at 10 a.m. before facing Valparaiso at noon. 
"It's great to have momentum for our next games," said Hornung, whose team beat Class A No. 3 Trinity Lutheran in its season-opener Tuesday night. "We have two really good games this Saturday against Crown Point and Valpo. Having these wins gives us a lot of momentum for the rest of the season, especially this one because we haven't done it in awhile. It feels really good."