Four big storylines to begin the 2019-20 wrestling season: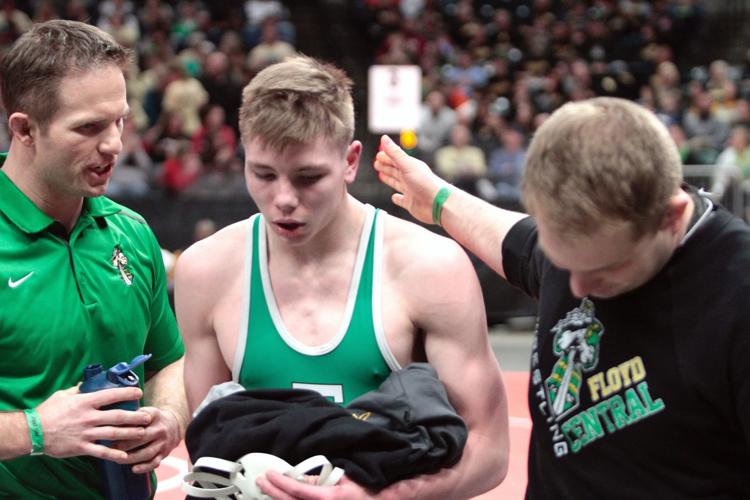 1. The battle for the top team in Clark and Floyd County could be interesting. Jeffersonville was the runner-up to perennial power Columbus East in the Hoosier Hills Conference last season and Floyd Central took third.
Floyd Central will hope to be in the mix for the HHC title and its 30th overall sectional title and its first regional title since 2013. Jeffersonville, back-to-back sectional title winners, has never won a regional crown. The Red Devils graduated a large senior class from last season so exceeding last season's potential will not be easy.
State wrestling website Indianamat.com has the Highlanders No. 13 in its preseason Power Poll. If all three of its 2019 state finalist trio of Jonathan Kervin, Gavinn Alstott and J Conway, can contend for a state title and someone else is able to join them and advance at state, Floyd Central has the chance to be one of the top 10 in the final team standings.
Charlestown, while not as deep as coach Adam Doherty would like, has some incoming talent to go with its group of developing athletes. Returning semistate qualifiers Ben Phillips and Colin Knox are joined by Deke Brown, a third-place finisher in the freshman/sophomore state meet, and Manuel Ordorica, a sixth-place finisher at the freshman/sophomore state meet, as well as regional qualifiers Jacob Lewellyn and Lucas Gagnon.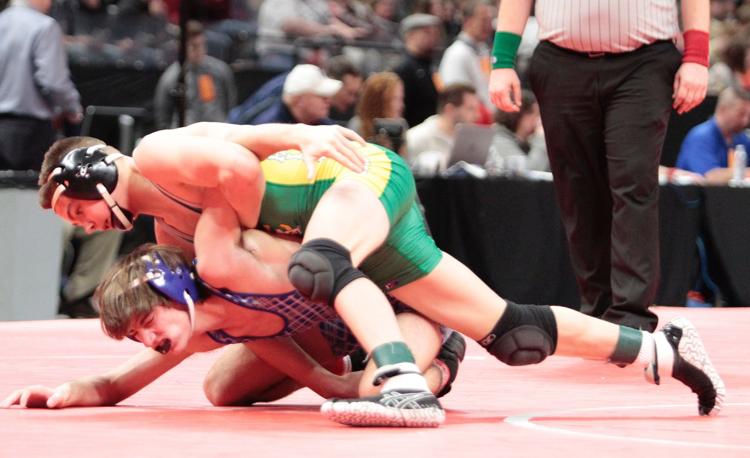 2. Four state finalists are looking to make return trips to Bankers Life Fieldhouse.
Floyd Central's trio of Kervin, Alstott and Conway are hoping to do more than just return to Indianapolis. Kervin is ranked No. 2 in the state by indianamat.com at 152 pounds, Alstott is No. 6 at 126 and Conway No. 8 at 138.
"I think ultimately their goals are at the highest level at this point," Highlanders' coach Brandon Sisson said. "They're no longer looking to just get there. They're wanting to win a state championship," Sisson said. "This group of 3 is probably one of the better groups in the history of the school. They're right up there. I'm not saying they're the best. I know they're looking to accomplish great things. As a team, it's hard to tell until you get on the mat."
Jeffersonville's Matt Munoz, a rare freshman qualifier for state at heavyweight, is also aiming high after a first-round exit at state last season.
"He had a great off-season. He was one round away form All-American at Fargo. This year, he is off to a 5-1 start, losing to a guy ranked No. 4 in the state," coach Danny Struck said. "We feel like he's started the season really strong and works hard in the weight room every day. His head is on track."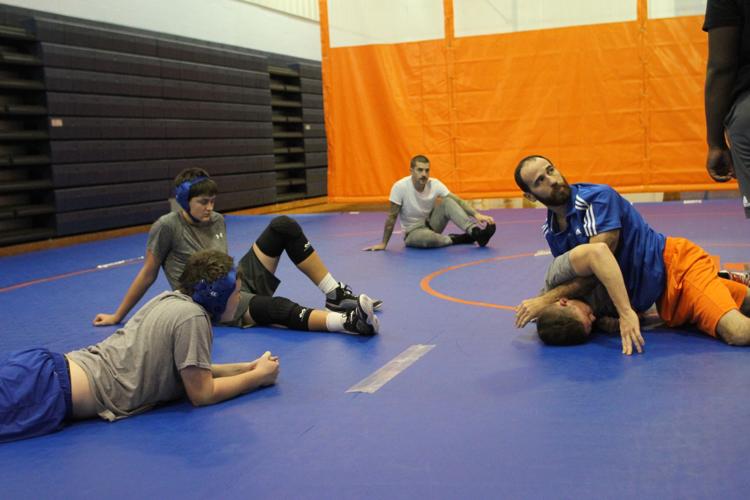 3. Silver Creek will debut its wrestling program under former Jeffersonville wrestler Mike Brown.
"It's all fundamentals at this point. I'm just trying to keep it fun for htem until they get hooked. Wrestling is a tough sport. We're just going easy right now. Trying to keep them interested until they really figure out this is what they want to do," Brown said.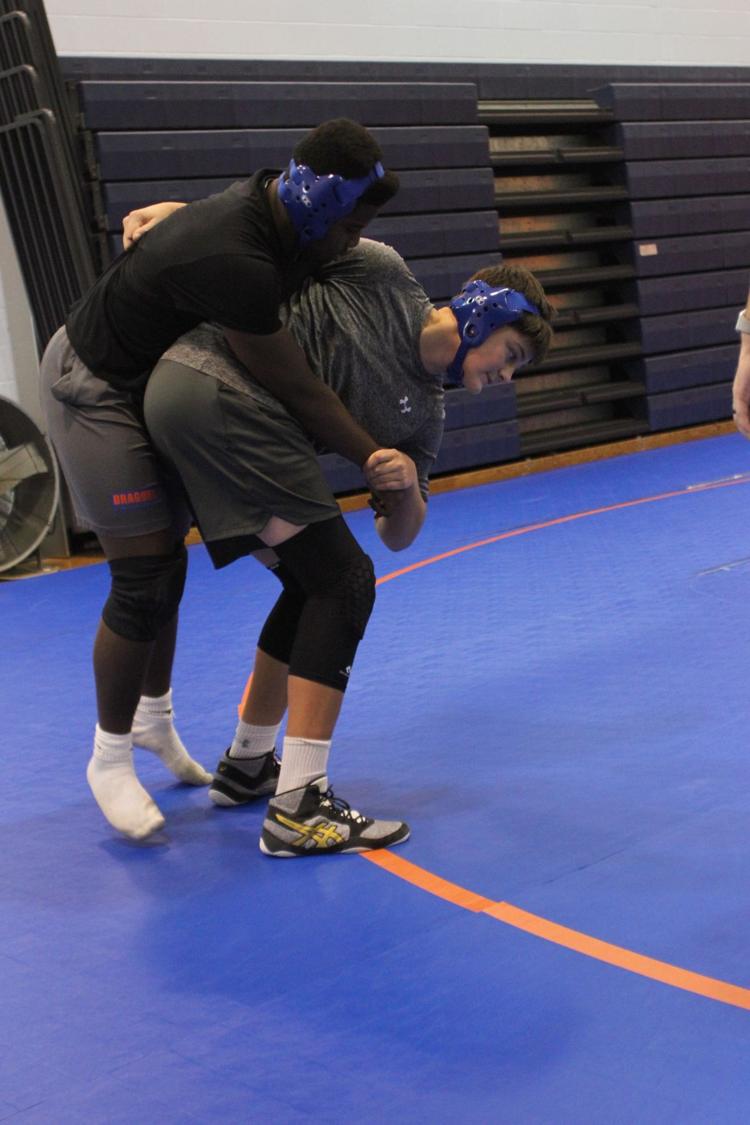 On the Silver Creek roster are: Cole Bagshaw, T.J. Bagshaw, Faith Barrett, Josh Barrett, Nick Losey, Mike Lowery, Ross Scuylly, Kaden Smith, Brooklyn Wilson.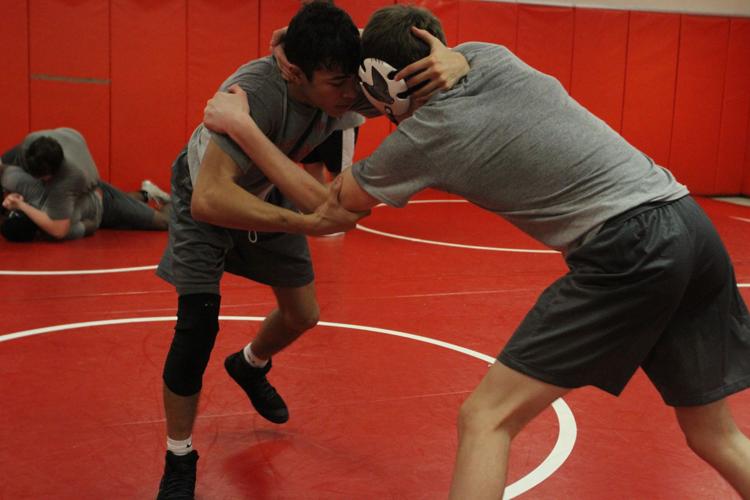 4. There may be others capable of being in the conversation, but here are 10 wrestlers capable of joining Kervin, Alstott, Conway and Munoz — if those four all make return trips.
• Chase Aldridge, Providence — Indianamat.com has Aldridge ranked No. 6 in the Evansville Semistate at 132 pounds, making him a definite contender. Aldridge finished last season with a 39-7 record after losing in the first round of the Evansville Semistate.
"He's looking to have a good year," Providence coach Randall Lynch said. "He's 18 wins away from the top 10 all-time at Providence and could probably get to the top five."
• Cody Matherly, Jeffersonville — Indianamat.com ranks Matherly No. 4 in the Evansville Semistate. The senior lost 3-1 in the "ticket round" last year, wrapping up a 36-10 season at 182 pounds. Matherly will wrestle at 195 this season.
"Won't happen again, that's all I've got to say," Matherly said of his loss at semistate.
• Adonis Boyd, Jeffersonville — The senior was a sectional, regional and Hoosier Hills Conference champ at 120 pounds, while also earning academic All-State honors.
"I'm just enjoying being able to lead the team. Getting after everybody," Boyd said. "There's five or six of us I believe can and will go to state. It's just a matter of putting in the work to make sure we go," Boyd said.
• Ethan Rogers, Jeffersonville — Rogers was knocked off in the regional last season, finishing his season with a 30-7 mark. The senior is back at 220 pounds looking to make a run at a state berth.
"I had a good off-season. I got some good work at team camp and went to Florida for Disney Duals," Rogers said.
• Colin Knox, Charlestown — The Pirates' junior posted a 30-8 record last season, reaching the "ticket round" at semistate and winning a Mid-Southern Conference title at 120 pounds.
"He's a tough kid and had a good off-season, going to several camps," coach Adam Doherty said. "He's ready to make a jump to that next level this year."
• Ben Phillips, Charlestown — Phillips was a semistate qualifier last season at 138 pounds, finishing 24-11. He'll be bumping up to 152.
"He really impressed me with his mat awareness," Doherty said. "He came in as a freshman at a weight class that was pretty upperclassmen heavy and held his own"
• Austin Taylor, New Washington — Taylor was a semistate qualifier at 160 pounds last season and has started the season at 170.
• Jason Proffit, New Washington — Profitt was a semistate qualifier at 132 pounds and hopes to make it back at the same weight class.
"They have the drive," New Washington coach John Maples said. "We just have to continue to work hard in the practice room. Our boys are just as tough as anybody else's out there."
• Connor Gilles — A junior 145-pounder, Gilles reached the semistate at 132 last season before dropping an 11-6 decision in the first round. He's motivated to improve upon his 25-15 record.
"He tries to pick the toughest guys in the room to drill with and comes every morning and stays after every night," coach Danny Struck said.
• Lou Knable, Floyd Central — Knable qualified for semistate last seaon and should take that experience and a strong off-season into an even better season at 106 pounds.