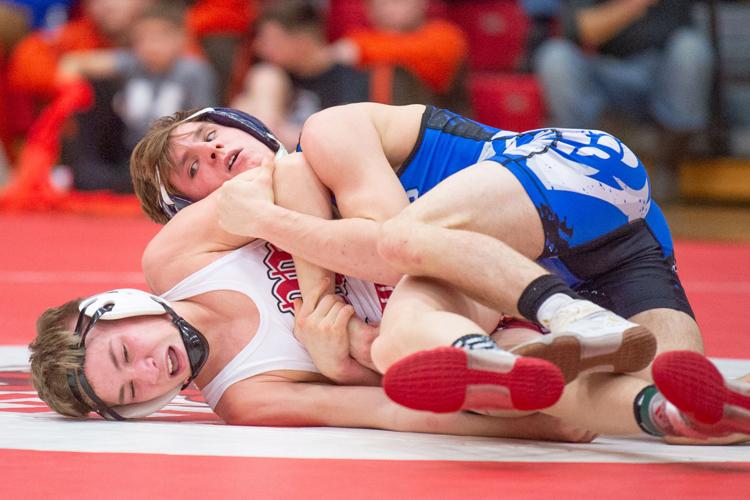 CHARLESTOWN — Colin Knox can easily remember his first wrestling match.
It's not because he won it, though. In fact Knox, then in middle school, was pinned.
Yet instead of being discouraged by the outcome, the loss served as a catalyst for the current Charlestown senior.
"I used it to motivate me to get better," Knox recalled earlier this week. "Later that season I placed second at conference, so in my first season I went from getting pinned in my first match to finishing second at conference."
These days, he's the one doing the pinning.
Coming off a 36-2 junior campaign, in which he captured sectional and regional championships, Knox is undefeated in his weight class (138 pounds) so far this season for the Pirates.
"He's the leader I want my kids watching," Charlestown coach Adam Doherty said. "He's someone who wasn't necessarily wanting the leadership role, but he earned it."
Doherty helped recruit Knox to the mat when he taught him in middle school. It turned out to be a perfect match.
"I did cross country in middle school and I really enjoyed that. But I started wrestling and I just enjoyed wrestling more and made the decision to really devote my time to it," Knox said.
"He was a natural at it," Doherty added.
Knox continued to improve in middle school and by the time he reached CHS he made an immediate impact on the Pirates' program.
As a freshman, Knox finished second at 113 pounds in the Jeffersonville Sectional before falling in the first round of the Jeff Regional.
As a sophomore, he was second once again (this time at 120 pounds) at sectional, took third at regional and won his first-round match at the Evansville Reitz Semistate before losing in the quarterfinals (a.k.a. the "ticket round").
Last year Knox, still at 120, went 36-2. He won sectional and regional titles, as well as his first-round match at semistate, before losing a 14-8 decision in the quarterfinals again.
This season, Knox has moved up to 138 pounds and had continued success.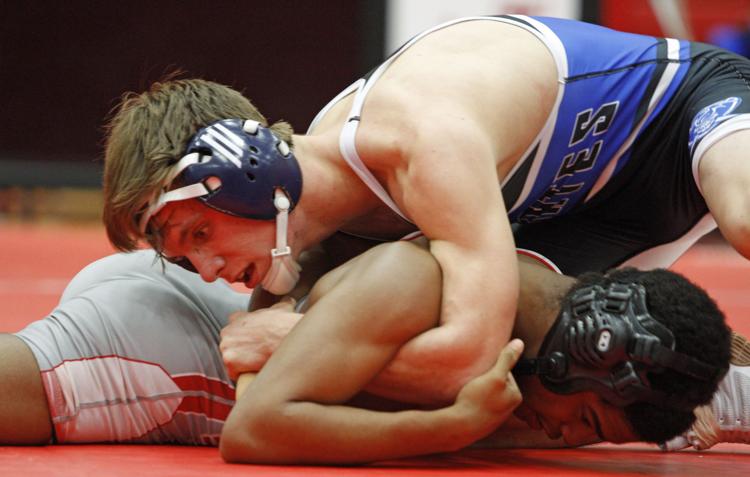 "I cut a lot of weight last year, so I devoted a lot of time to cutting weight instead of focusing on wrestling," Knox said. "This year I feel better than I ever have."
"The amount of muscle he's put on is pretty crazy," Doherty added. "During the quarantine he spent his time at the gym. He's just wanting to focus on wrestling this year."
During Madison's Cub Classic last month, Knox recorded his 100th varsity victory and his 50th career pin.
"He's improved in different parts of his game," Doherty said. "His takedowns are improving, he's working on different things. He probably used the same move 50 times last year, but he's a lot more well-rounded this year.
"He's someone who never takes any time off. He's always had the work ethic, he works out year-round and studies. He's always trying to improve."
The main thing Knox wants to improve on this year is his finish at semistate the past two seasons. He has his sights set on advancing to, at least, the semistate semifinals, which would earn him a trip to the IHSAA State Finals.
"That's definitely his goal this year, to take that next step," Doherty said.
Before that, though, the Pirates have several big meets ahead, including the Southern Indiana Wrestling Conference this weekend, the Mid-Southern Conference Championships next Thursday at Eastern and the Jeffersonville Sectional the following week.
"We're hoping to win sectionals," said Knox, whose team defeated three-time reigning sectional champion Jeff in a dual meet earlier this week.
Knox's hard work continues off the mat. He has a 4.25 grade-point average and plans on attending Indiana University, where he'll pursue a computer science degree and may try to walk-on the wrestling team.
Until then, though, he's going to cherish every last second of his career at Charlestown.
"I've really enjoyed my high school wrestling career with Coach Doherty, I feel like we've always connected," Knox said. "Then when (junior) Ben Phillips joined the team, the three of us — me, Doherty and Ben — we all really push each other to go really hard.
"I just feel like the development that I've experienced while I've been a part of Charlestown wrestling has been really cool. It's just cool to see it all come together."