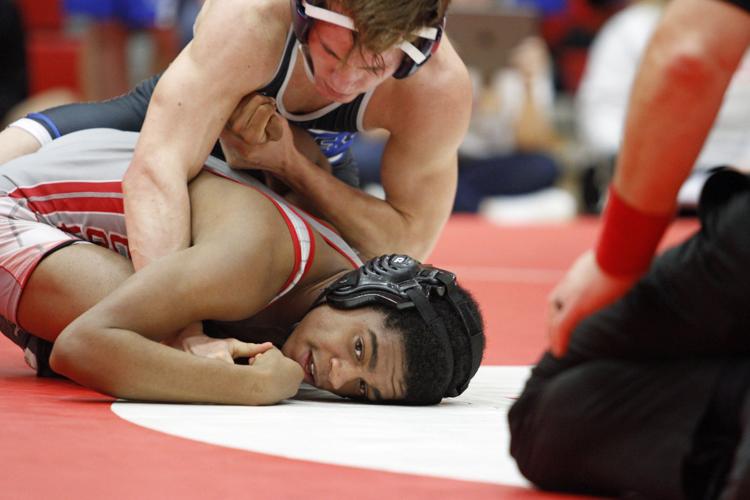 JEFFERSONVILLE — On the night that it honored its 1988 Hoosier Hills Conference championship team, Jeffersonville warmed up for the next installment with a dual-meet victory over visiting Charlestown. 
The Red Devils won 10 of the 14 matches, including four by forfeit, en route to a 54-19 triumph Wednesday night at Johnson Arena. 
"It's a great local dual meet," said Jeff coach Danny Struck, whose team will compete in this year's HHC meet Saturday at Madison. "Their kids wrestled fantastic." 
The Red Devils' victories came from Collin Cain (in the 106-pound weight class), Robert Cline (113), Adonis Boyd (126), Hayden Bartle (138), Connor Gilles (145), Austin Smith (160), Greg Shingleton (182), Cody Matherly (195), Ethan Rogers (220) and Matthew Munoz (285). 
Cain, Cline, Boyd and Munoz won by forfeit while Bartle (4 minutes, 32 seconds), Gilles (15 seconds), Smith (1:11) and Shingleton (2:33) won by pins.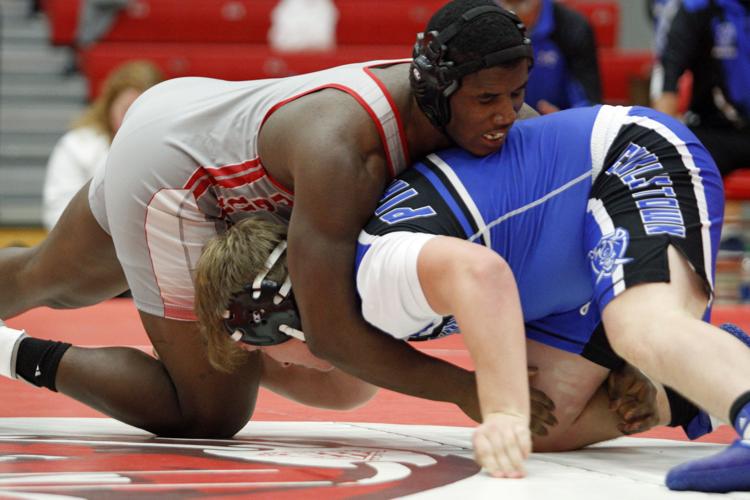 At 190, Matherly edged Manuel Ordorica while Rogers outlasted Lucas Gagnon 15-123 at 220. 
"Their 220-pounder, he gave us all we wanted," Struck said. "That was a great match." 
The Pirates picked up four wins, from Colin Knox at 120, Jakob Lewellen at 132, Ben Phillips at 152 and Deke Brown at 170.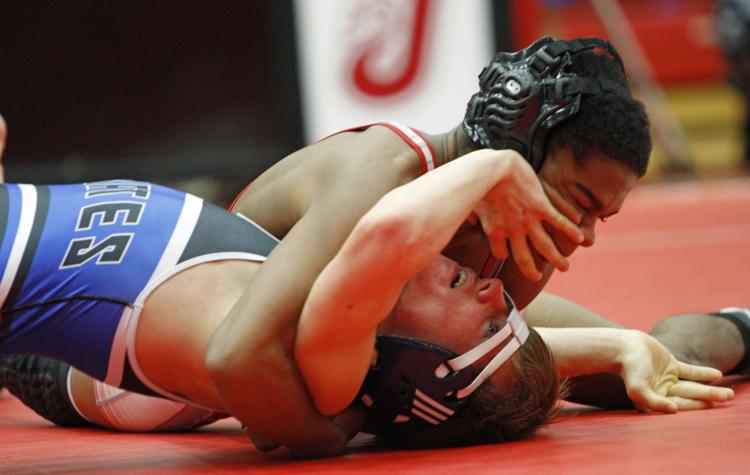 Knox rallied to pin Jeff's Devin McDaniel in 5:13. 
"Colin got challenged at 120 in the beginning, but he showed his toughness and came out and finished the match off real strong," Charlestown coach Adam Doherty, a former two-time state champion at Jeff, said.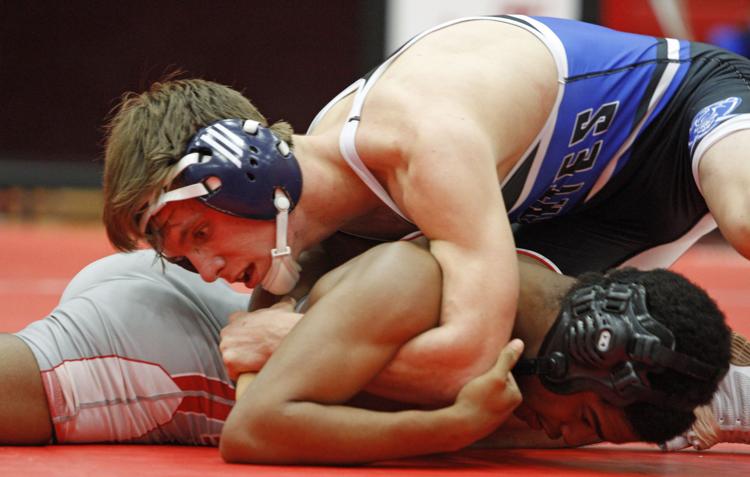 Lewellen also won by a late pin, at 5:42. 
At 152, Phillips defeated Ethan Fox by a 21-8 major decision. 
"Ben Phillips looked good start-to-finish — six minutes of just good, hard wrestling," Doherty said. 
Meanwhile Brown outlasted Jadehn Debnam 9-3 at 170.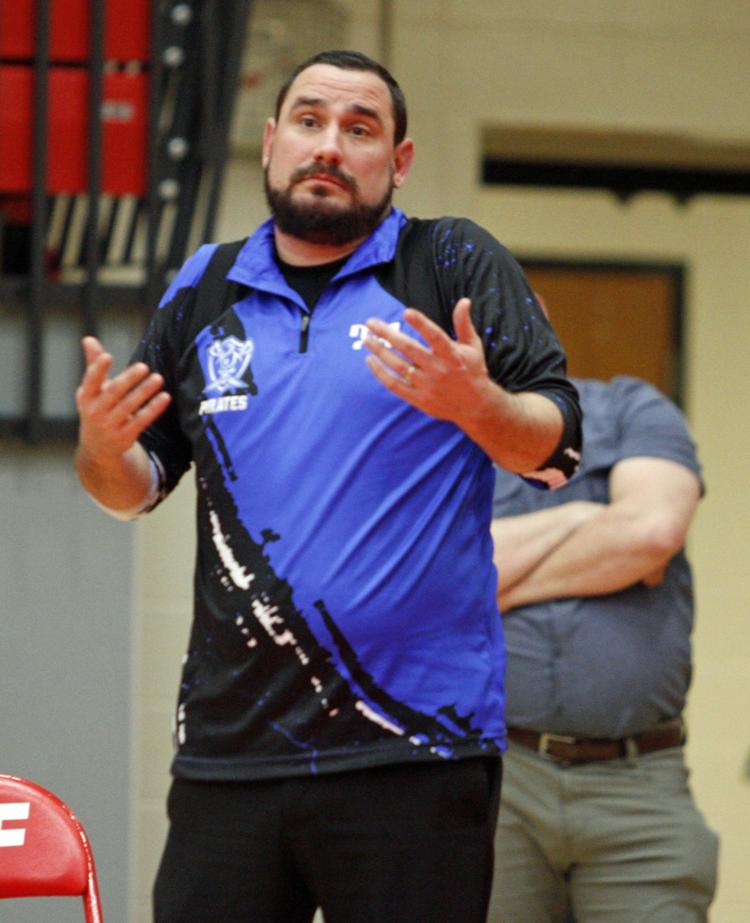 "It was a good match [overall]," Doherty said of the meet. "They're strong, they're pretty good. We've wrestled them a couple times at different weights, so we knew it was going to be tough. I was real proud of our effort out there, the ones we won and lost. We came back from some blow-out losses and wrestled in tight matches, so that's a win heading toward the end of the season. We've got conference coming up and sectionals, so I'm happy with the guys and the effort." 
The Pirates have the SIWC meet Saturday at Southwestern before heading to Scottsburg for the Mid-Southern Conference championship next Thursday. 
While five members of Jeff's '88 HHC championship team showed up Wednesday night, the Red Devils boast four No. 1 seeds (Gilles, Matherly, Rogers and Munoz) heading into Saturday, when they hope to win another title.  
"The goal's to win it, but Columbus East is really good so the ultimate goal is to just get our seed, or higher, as best as we can get," Struck said.